How to Use Long Tail Keywords for Higher Search Engine Rankings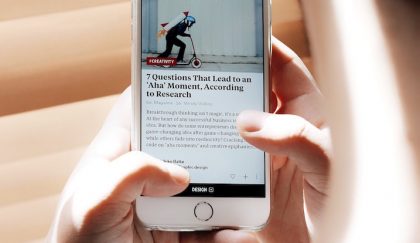 ---
As we move into adopting the top digital trends of 2018, the rise of long tail keywords is changing how users search for information. Search engine optimization (SEO) and search engine marketing (SEM) techniques are favoring long tail keywords for several reasons, including the advent of voice search and Google's changing rankings methodology. Find out how to take advantage of these trends to increase your search engine rankings.
What are long tail keywords?
Long tail keywords add specificity to search results in comparison to short tail keywords. Short tail keywords are most common, meaning the competition amongst them is highest. With new digital trends, however, long tail keywords are gaining market share.
Short tail keywords are generally limited to a few words while long tail keywords add length and specificity. Instead of the short tail keyword "ski resort," a long tail keyword would include contextual information like hours, location, or price. The long tail keyword "Virginia ski resorts open in March" would return much more specific results for users, meaning lower competition and higher rankings.
How does Google use keywords in search rankings?
Since Google is the king of search engines, understanding how Google ranks results according to keywords is important. Along with backlinks, comprehensiveness, and metadata length, keywords are one of the top determiners of rankings. The H1 title is prime real estate in terms of keyword recognition, and keywords at the top of the page offer higher value. H2 titles and metadata keywords impact these rankings as well, though to a lesser degree. As Search Engine Land explains, many companies can rank poorly for the "head" keyword (the broad keyword) but rank quite well for those in the long tail.
What has changed for long tail keywords?
Long tail keywords are shifting the way search is performed for a variety of reasons. One reason is the rise of voice search. 50% of searches will be purely voice search by 2020, and EMarketer predicts the use of voice enabled speakers will grow by 130% in 2018 alone. How does this impact long tail versus short tail keywords? Speech has a much faster rate of production than typing, meaning search queries are naturally more inclined to be longer in length when using a device like Alexa or Siri. As of May 2017, Google announced that voice search reached a 95% accuracy rate, the same as humans. This means voice is also a more reliable search method than cumbersome and error-prone typing, particularly for users on the move.
How is voice search changing Google's keyword rankings?
Google is shifting their ranking qualifications for voice search to include new factors like elocution and speed. While many factors still follow traditional SEO practices, query responses must now match questions in terms of complexity, length, and context. Voice search relies primarily on conversational search queries and Google's Hummingbird update even made answering questions a priority. This means every word in the search query is accounted for and contextualized, lending itself logically to long tail keyword for search results.
How can you use long tail keywords for local searches?
Local searches (often called "near me" searches) account for a fifth of all searches, according to the Internet Trends Report. Long tail keywords are ideal for location-specific content. This includes specifying content fitted to user needs like addresses, regions, hours, product information, and more.
There are advanced tools available to help tailor long tail keyword searches to local content, including Google AdWords' location extension and Google Maps Local Search ads. Basic tools like Google Adwords Keyword Planner can help you understand how keywords perform while targeting specific locations. Evaluate these keywords against Google Trends, which also offers geographic-based data, to raise your local search rankings. For a detailed guide on how to integrate local search into long tail keywords, see Search Engine Land's helpful guide.
Why else are long tail keywords expanding in use for search engine results?
First, there are a lot of great tools available to help tailor long tail keywords for higher search engine rankings in addition to Google:
KWFinder is a long tail keyword research tool that shows trends, search volume, CPC, and difficulty level. It's especially powerful for targeting results by city, state, or country.
Moz's Keyword Explorer adds volume and difficulty dimensions to keyword search, as well as opportunity for organic results on a SERP. It also highlights the importance of particular keywords to your campaign and combined metrics help prioritize keywords for potentially lucrative combinations.
SEMrush offers relevant alternative search queries for latent semantic indexing as well as a bank of low-volume keywords for long tail keyword research. This bank includes all keywords that have a search volume of at least ten queries per year. It also allows you to adapt keywords to regions.
Long tail keywords also are more cost-effective than short tail keywords in the long run. Bidding on long tail keywords is often significantly less expensive and offers a higher click-through rate than shorter queries. Specifically, the average conversion rate for long tail keywords is 36%, whereas the top 10% of landing pages convert at 11.45%.
So does this mean long tail keywords are going to transform your search results alone? No. Long and short tail keywords need to strike a balance to achieve higher search engine rankings. Want to learn more? Check out our definitive guide of how to use keywords to increase search engine rankings here.
Want to talk to the keyword experts who can help you raise your SEO rankings? Contact our expert Strategy team or email us at [email protected] with your toughest questions.