Common Content Migration Challenges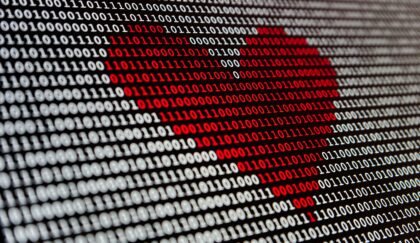 ---
CMS Migration and Common Content Migration Challenges
We have worked with a range of government agencies and prominent organizations to plan and implement their enterprise transitions to WordPress Gutenberg or Drupal 9 including the Executive Office of the President, National Fish and Wildlife Foundation, National League of Cities, United States Institute of Peace, The Phillips Collection and the American Red Cross.
Content migration is a critical component for any website redesign project's success – and a successful content migration requires thoughtful planning and execution throughout the website implementation process. Our content migration team has successfully undertaken large-scale content migrations for many clients with examples such as migrating more than 20,000 pieces of content from Sitefinity into WordPress Gutenberg, or where we managed the successful migration of more than 100,000 pieces of content from several priority systems into one Drupal platform for the World Shakespeare Bibliography Online which is a searchable electronic database consisting of the most comprehensive record of Shakespeare-related scholarship and theatrical productions published or produced worldwide from 1960 to the present. 
Common Content Migration Challenges we Routinely Overcome
Your current website may be home to decades worth of ideas and information, which has been published and organized in different ways through the years. As we conceive the next generation of the website, we must not only define the most effective ways of organizing, structuring, and presenting tomorrow's digital content, we must also review, refine, transform, and in many cases re-create the content items that exist today. Content migration for large-scale, content-rich websites is a big job, and it will have many challenges. Our work with other content-centric large organizational websites has taught us a great deal about the right process, and the right tools for facing challenges. 
Here is some of what we've learned:
URL Management, and Not Losing Google Rank: It's important that the new site does several things technically correct to ensure that people can continue to find the content they rely upon today within the website, and that search engines can easily understand the new "homes" for your old content. Content migration processes that do not plan for this early and consistently will find that the most popular page on their new site will be a 404 Page Not Found error. During the migration process we collect existing URLs for each piece of content that will be migrated, and ensure that upon import that 301 HTTP Redirects are in place for every single piece of migrated content. This gets users to the right place, and it properly informs search engines of how to update its index with new site URLs. For the Center for Global Development, for example, we transformed and automated the migration of more than 10,000 content items – across 9 different content types – all retaining original URL information as 301 HTTP redirects,
Not Letting Go of Ineffective or Non-Essential Content: The goal of the new WordPress Gutenberg or Drupal powered website is to make the website more effective at extending your influence and engagement with your users and employees. To this end, migration work will put in place new content structures and new content organization tactics to meet these goals. This means that not all of the existing content on the site will be effective in achieving that goal – in fact, in some cases it may detract from the goal. Our subject matter experts have learned first-hand how challenging it can be for organizations to sunset or substantially transform previously published content. That is why our process focuses on building the new site structures that need to meet its goals – and moving the right content into the new "home"; as opposed to building the new home just to accommodate the old content.
Not Recognizing that Automated Content Migration Requires Multiple Iterations: When automating the import of existing content – particularly of HTML content that has been published without much defined structure – it is critical that the process plan for multiple cycles of import, test, refine, and re-import. Within this process or migration iteration, we know there are many many things that we have to transform within the content we are bringing over into the new site- embedded CSS styles and naming, image source locations, relational link rewriting, embedded media handling, and more. Our import scripts need to find these and systematically rewrite them using rules that match the new site's. We know from experience that finding all of the idiosyncrasies of existing content will take – and several cycles of import, testing, and refinement – and we've budgeted our plan accordingly.
WordPress Gutenberg and Drupal Ongoing Support Experience
WDG continues to support websites we have designed and developed for more than 100 mid to large size clients. We have a dedicated, full-time team focused on providing timely and quality enterprise CMS support for clients. This is an established team that has been working together to refine our support practices for years, and your team will benefit from our solid, tried, and tested support procedures; customer service best practices; and communications systems. 
Say Hello and Get in touch with us should you need Content Migration consulting or CMS recommendations.