Best On-site Search Experiences for Content Heavy Websites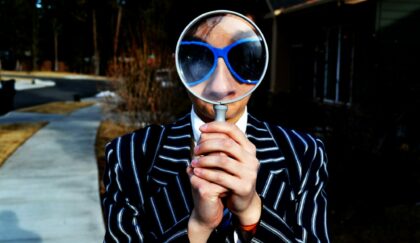 ---
Best On-site Search Experiences for Content Heavy Websites
Spending a significant amount of time and effort generating quality content for your website means you want to be sure that users can find all the resources you're providing to them. 
An on-site search function is a valuable tool for exactly this reason. 
The content on your website establishes you as an authority in your industry, drives audience engagement, and inspires interaction with your business. When your digital strategy defines your approach to content and information architecture off of your audience's needs, it strengthens your search capabilities. 
An intuitive and effective on-site search does more than just organize your resources—it can build on the sense of community that you've worked hard to establish with your audience. For example, providing them with the right filters to easily navigate through your work can make the user experience feel way more personalized. 
Giving your users a way to find what they want when they want it tells them that you know who they are and why they're coming to you. 
Here are some examples of websites with on-site search functionality that WDG designed around a knowledge of their unique users.
National League of Cities
A search bar is more complex than you might first think. And during a website design or redesign, it's one of those features that can get overshadowed by things like navigation or imagery. 
But for their website redesign, the National Leagues of Cities was determined to have a site that speaks with one voice to the priorities of their organization. While we worked with them to achieve their goal with a strategic approach, the need for a prominent and powerful on-site search experience was clear. 
By categorizing and filtering via type and topic, we made their content accessible to their users by highlighting the key themes and areas of expertise of NLC. Adding the ability to sort results by relevance or date posted resulted in an experience that allows the user to drill down to the specifics in order to find what they're looking for right in the on-site SERP (or Search Engine Results Page).
Returning search results with speed and specificity enhances the overall usability of the website. Users will stay on your site longer and explore more of the content that you carefully curate for them. 
To see the search experience really taken to the next level, check out their resource library. This is a great example of what an on-site search function can be capable of once it's integrated into your website.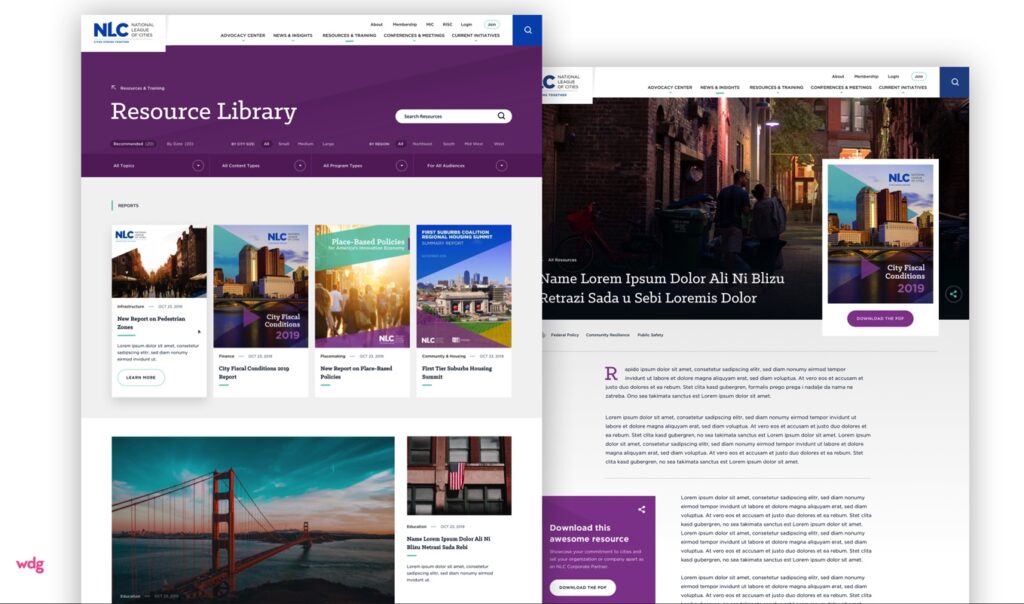 United States Institute of Peace
It's crucial not to neglect your website's search functionality. Taking the extra step to ensure that visitors to your site have a seamless experience supports an overall sense of professionalism.
For their community of users, United States Institute of Peace needed a way to parse critical information and deliver it in an organized and understandable way. 
Their Apache Solr Powered search function is integrated with Drupal and includes the capability to sort through results by type of content, country, and issue area. The user can toggle between results returned by relevance or by date. 
Even better, the addition of an Advanced Search gives site visitors the opportunity to specify even more keywords and date ranges to further refine their search parameters. 
These features deliver a powerful user experience, but they require careful planning and implementation by the web development team. Working with an expert team of developers and strategists to position your content in the best way for your users transforms complex systems on the back-end into a simple, sleek user experience on your site.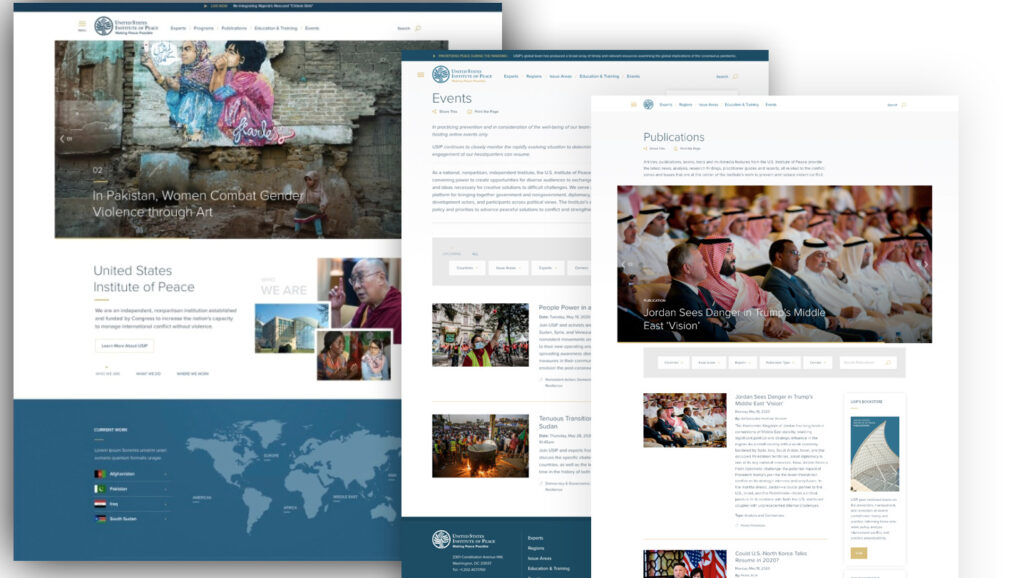 City of Alexandria
A majority of websites today are on a WordPress or Drupal platform and come with default search features. The default search functionality in WordPress is very barebones—while it might do the job, it isn't ready to provide a stellar search experience.
You want your search function to return the most relevant results. To accomplish this, additional tools and plugins need to be brought into your site to provide a way of bringing forward content based on relevance. Without the extra services, the basic features included in WordPress or Drupal will pull results by only scanning page titles and descriptions. 
Working with the City of Alexandria to revitalize their digital presence, we integrated a Swiftype search software solution in order to give users easy access to their immense amount of content and resources. 
And when a website holds such a significant library of content intended for a diverse audience from many different backgrounds with just as many different interests, a streamlined and effective search is essential to the overall success of the entire site. 
What's more with the example of the City of Alexandria—the search technology they now use returns valuable data and insights to their team about user search. This information guides their decisions about the kind of content they should be producing for their audiences, based on their users' interests. 
Our On-site Search Web Experience Inspiration
In addition to what we've done so far, we are always on the lookout for inspiration. 
Finding the right equation for a good on-site search experience can lead to a lot of frustration. But if you happen to have no ceiling on your budget and absolutely need the most powerful search solution on earth, here are a few examples that would only cost around a billion dollars:
With a really powerful federated search function that crawls all categories across the site simultaneously without specifying content type, LinkedIn's search results pull up suggestions that help guide a user to what they're trying to find.
Suggesting results from different databases like people, company, groups, jobs and location give a sense that they know why you're there. They reinforce their brand identity for their community of users through their search indexing.
Amazon

Without a doubt, Amazon is a leader when it comes to search technology.
They're always tweaking, updating, and evolving their capabilities and designs to serve their users with a cutting edge ecommerce experience. Aiming to take a hefty amount of thought work out of the process for their users, Amazon's search grows more intuitive every day. And with that, we see a perfect case study on how vital it is to let content strategy and information architecture inform the search experience.
Ah, yes, who could forget. When it comes to search technology, nobody is more recognizable or more useable. Google has built a brand off of the perfect search—and in doing so has proven to the rest of us how difficult it is to get right!
Following their journey from the beginning up until today proves that a website is never finished. In order to be successful and keep a business at the top of its industry, a company's website needs to keep evolving. And as it does, an on-site search becomes more and more important.
For Google, the search is their whole world. And even though a major internet search engine and the on-site search function for a business serve different purposes, one look at Google's search results on a topic provides endless possibilities for imagining any search experience.
From the autocomplete to the impressive speed at which results come back, we draw inspiration from Google's successes to keep asking ourselves how we can drive value for our clients.
Successfully Searching Sites
A search bar is usually implemented prominently to give your users easy access to information, so the last thing you want is for your website visitors to be given inaccurate search results. Populating inaccurate or irrelevant search results drives users away from your site and can cause a great deal of frustration. 
It's really all about content, and identifying the most important parts of your site—the parts your users want to engage with. Successful search functions index your site's content in a way that returns results quickly based on how many times a specified keyword appears on a page, placing importance—also known as weighting—on the most significant parts of your content. 
Indexing, weighting, and filtering your content according to your users' needs and interests requires a tactful, strategic, and thoughtful approach. But once it's developed and ready to use, a robust on-site search will benefit your entire website as it grows and evolves. 
That's why WDG has solutions for a successful search experience in both WordPress and Drupal web development. 
Check out some of the search solution providers that we like to work with based on our experience:
Interested in what a refined on-site search capability can do for your website? Reach out to us today and start the conversation.
Related Onsite Search Best Practice Articles
How to Integrate Search Platforms with Content Management Systems
What is Content Strategy and Why Is it Important
Say Yes to Web Design Research!
Enhancing Your Website's Search Experience
Jarvis, a Quicksearch Plugin for WordPress