How to Plan for and Merge Two or More websites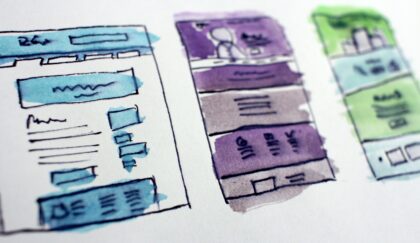 ---
At this point, your organization has decided to go ahead with the website consolidation. This could be because of multiple outdated websites with different content management systems or because of a merger of several companies into one (see pros and cons of a web consolidation project). Is it as simple as combining the various websites into one platform/content management system? Yes and no.
Subject matter experts on web design and user experience best practices say it takes its cues from several considerations. While they may look like back-office details, they actually require input from various stakeholders in your organization and we study or research on the following:
Who's the Audience?
Your organization knows all about identifying primary customer personas. User experience subject matter experts typically suggest developing up to five and, of course, some organizations may have many more if we consider internal audiences as a persona. You also know that each persona has a different journey through the user experience or sales funnel.
The goal now is to find similarities. When this is the case, website consolidation is possible. On the other hand, if there are personas without any overlaps, it might take a separate "microsite" to reach these unique users. By the way, if you've been toying with the idea of making changes to your targeted buyer persona, now is the time to explore them. 
Identifying the Dominant Domain
 Since your organization has several websites, it could be argued that one domain with the stronger website and SEO authority will be more successful than another one is. However during a merger, acquisition or consolidation of older sites into one, this may not make business sense or adhere to the goals of the stakeholders, and one brand may have more value then the other regardless of the domain authority. 
Conducting a Content Audit and Proposing a Web Content Strategy
There used to be a time, in the early days of the internet, when websites would rank depending on the number of times they would list a specific keyword. This time's gone. Now, having duplicate content leads to SEO penalties. With this in mind, web strategists and information architects intending to merge sites must rework content to prevent duplicates. We usually prefer working with the marketing department to understand the direction the organization intends to go with the web design.  It requires an audit of all content across all websites, reworking navigational hierarchy, revising taxonomies and categories.   This is also a good time to propose a new content strategy for level of reading, voice and tone, SEO and content governance. 
Along with Content Strategy, Now is Also Time to Propose a SEO Strategy
 SEO is a constantly changing landscape. Every so often, Google shakes things up with an algorithm. As a result, different groups have had varying success when looking at domain merges from the SEO point of view. While we can all agree that Gutenberg is a fantastic way to go for content preservation and presentation, SEO is a pain point we need to address.
Organic searches. An organic web search result matches the consumer's intent with the content of a website. Therefore, if one brand site matches the search intent of several entities, and another site that of others, merging the two means that the new site must focus on both search intents. It gets a little tricky when the search phrases are too closely related and customizing SEO for them would lead to duplicate content.
Dropdown menus. There's a case to be made for owning more internet real estate. It lets the same brand rank for identical and similar keyword phrases, which widens the mouth of the funnel. Then again, it's rare for an organization to invest in the development of several radically different content development strategies. As a suitable middle of the road solution, we recommend considering SEO-rich dropdown menus that lead to SEO-rich pages.
Link ranking. One of the greatest advantages of a website merge is a potential boost to the link rating. Take advantage of this opportunity by focusing not just on the numbers of unique visitors but also on the backlinks. They determine a higher level of link authority.
Revising and Consolidating the Information Architecture
 Information architects and user experience specialists work with stakeholders on a series of exercises including stakeholder interviews, card sorting, and sitemap creations with rounds of revisions. Subject matter experts also go through a painstaking process mapping each site's URL and duplicate content, which must be dealt with. There's also the intentional overlap. Your organization's digital marketing managers and web managers have to make decisions on how to combine the pages for intent resolution. Some groups opt for letting SEO success take the lead when making the selection. Others prefer to reconfigure the pages and the content to meet a new goal. Regardless of decision made, we have to strategically think through a content migration strategy and plan along with a URL redirect strategy. 
Developing a Migration Plan
 Content Migration is a risk. What goes, what stays, will it be a scripted migration, follow a manual course, or become a combo of both? Now is the time for your organization to determine an internal communication process. It prevents duplication of pages, creates a unified approach to SEO, and puts one group in charge of developing content for the customer. Another consideration is the development of content for other stakeholders such as employees, donors, volunteers, or suppliers. Even though each requires a different approach, the brand message must come through at each juncture. 
Implementing a URL Link Redirect Strategy
Prior to launching, it's critical to make sure that all old links from the site that we sunset do full redirects to the new pages on the primary domain. This involves link checking and implementing a 301 and 404 redirect strategy to links that are being sunset but still available on the new website. Now is also a good opportunity to investigate URL-related problems. For example, is there a malware warning? Has Google penalized one? Is there a combination of URLs that's just buggy? Dead links are another thing to investigate at this point. These aren't the pages we want to bring to the newly merged site. 
Training Your Team on Content Management and Content Governance
Deciding on the tone of the merged site comes next. There are plenty of style approaches to consider. As a general rule of thumb, it makes sense to select the tone that resonates with the majority of organic web searchers. If the reason for the site consolidation is a rebranding effort, now is the best time to develop the new voice of the updated brand message and conversation. By training and developing governance over content keeps it from becoming a hodgepodge in the future.
Finally, consolidating multiple sites into one can be the ideal, but it can also be complex and time consuming. With the right strategy, and an experienced web team, it can be accomplished within 6 to 12 months depending on the size of the project.
Tell It to Me Straight: Should I Consolidate?
Consolidating multiple websites into one is not a trend. Even though you might see others in the niche do it, it is not what you might call a mass migration. That said, there are several narrowly defined reasons when it could be to your advantage to consolidate. We discussed the pros and cons of website consolidation earlier and you can also read what our insights on what is content strategy and why it is important.
Because there's no "one size fits all" answer to this question, we suggest discussing a particular set of website consolidations with our subject experts in the field. Reach out!