WDG Named Top Developers and Top Creative and Design Agency in Washington, D.C.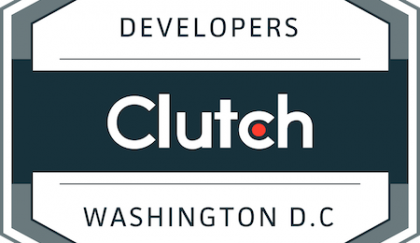 ---
WDG is excited to announce that we have been chosen for various awards given to top performing web development companies in DC. These awards are given by Clutch, a trusted data-driven research firm in the DC area.
What is Clutch?
Being ranked by Clutch is meaningful to us because they are a trusted source of company comparisons and expertise. They interview clients, collect data, and compare competitors in order to gather accurate and valuable information on companies.
Our Awards
We are proud to have earned awards in all of the following categories:
Best WordPress Development Firm in Washington DC
Top Drupal Developer in Washington DC
Leading Web Development Company in DC
Leading PHP Development Company in Washington DC
We are also pleased to have been recognized as a top ten agency for Web Design, Digital Design, and UX categories.
Value of Our Awards
We primarily develop our sites with WordPress and Drupal, so being awarded the best WordPress developer and top Drupal developer is an honor we are extremely proud to embrace. In addition, being included in the top three for two other awards is icing on the cake. Aaron Morales, Business Analyst at Clutch, explains how "these DC-based agencies, consultants, and developers demonstrated their expertise in a very competitive environment. These companies not only delivered high-quality projects and results but also provided a gratifying experience for their clients."
Are you interested in working for an award winning web development company? Contact us today!