WDG
Discovering what it takes to be your own client.
You know when anyone tells you to "grow up" and it's super annoying? Imagine that degree of pain jacked to infinity and beyond when it comes to a digital agency redesigning its own website — as WDG did recently. Do you want to know how all your clients feel? Be the subject of your own case study, a meta existential navel-gaze into the abyss that leaves everyone's typing hands cramped and all brains on fire — but also leaves your company with a healthy dollop of empathy with a side of trauma bonding, and a beaming pride rivaled only by parents of small children.
WDG gives the digital assist to some of the biggest brands and organizations — we wanted our work for them to match the work we do for ourselves. We refreshed and upgraded our brand and site to reflect that we're rebuilding for the future today. 
Challenge
Refresh our brand and create new content that represents our new office culture, our clients' work, and our elite design and development capabilities within a tight timeline and budget. Ultimately, we wanted an authentic digital representation of who we have become.
Solution
Develop a content strategy designed to establish confidence and trust with our audience. Thinking critically about our company's identity/core values -- and bring that to life on a screen.
Results
A professionally evolved platform for a growing agency that highlights clean UX design and a consistent brand that increases overall traffic and conversion.


Who is WDG?  – We are a competitor in a crowded environment of digital agencies and large consulting firms that each specialize in integrated campaigns for leading global brands. Our website is a core asset that sets our company apart from peer lookalikes. We needed to align ourselves, our website and our branding with WDG's 2019 marketing goals and future brand-related efforts.
As we emphasize to all of our clients, improvements to technology and changes in trends are constant. So, we must take our own advice – the time had come to do for ourselves what we do for our clients.

Our goal was to position WDG as the firm-of-choice for those who seek a new approach to solving and managing their daily digital challenges.

Ab Emam, Founder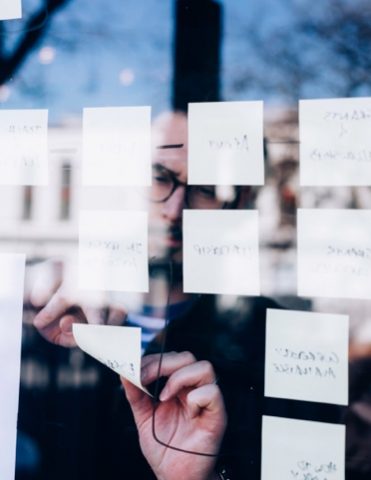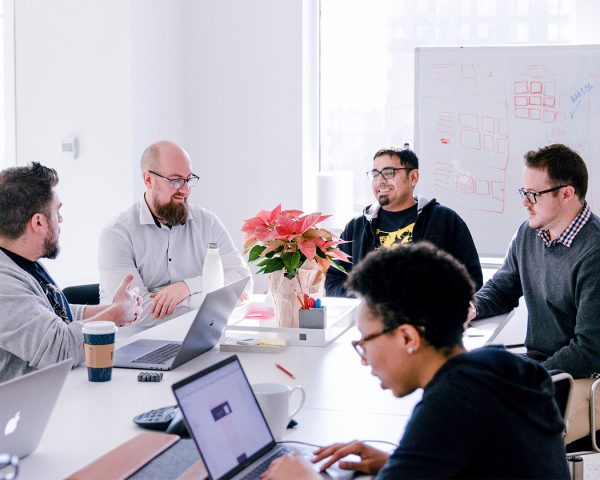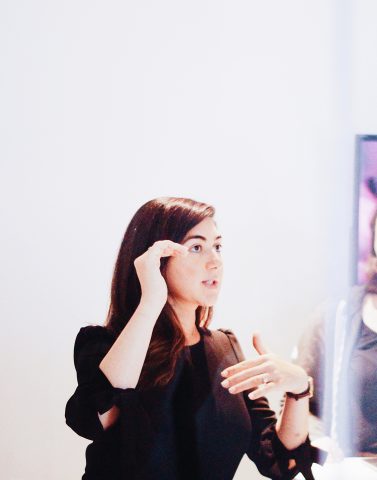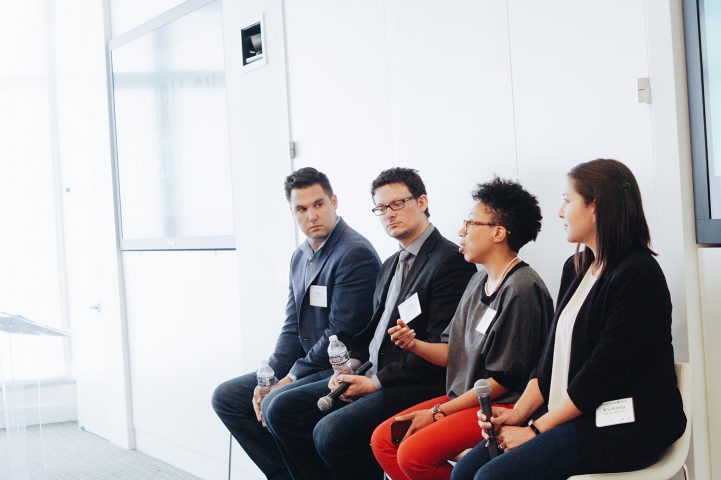 WDG perfectly embodies the professional hunger of a boutique firm with the depth of resources and expertise of the behemoth digital agencies. In realizing this, we knew we were on the cusp of a brand re-positioning and tonal shift that would determine our next move.
"Who is our target audience?" was one of the constant questions that ignited conversation and drove the approach to this site.
The answer?
We had to transition from a fraternity vibe to that of a family. WDG needed to pivot the site to focus on verticals and segment our audiences to create a user-centric experience that funneled the information more efficiently — and reflected the maturity of us and our clients.
User-centric design is critical. People want to get to where they are going quickly -- we ensure they get there and enjoy the ride.

Vajaah Parker, Director of Strategy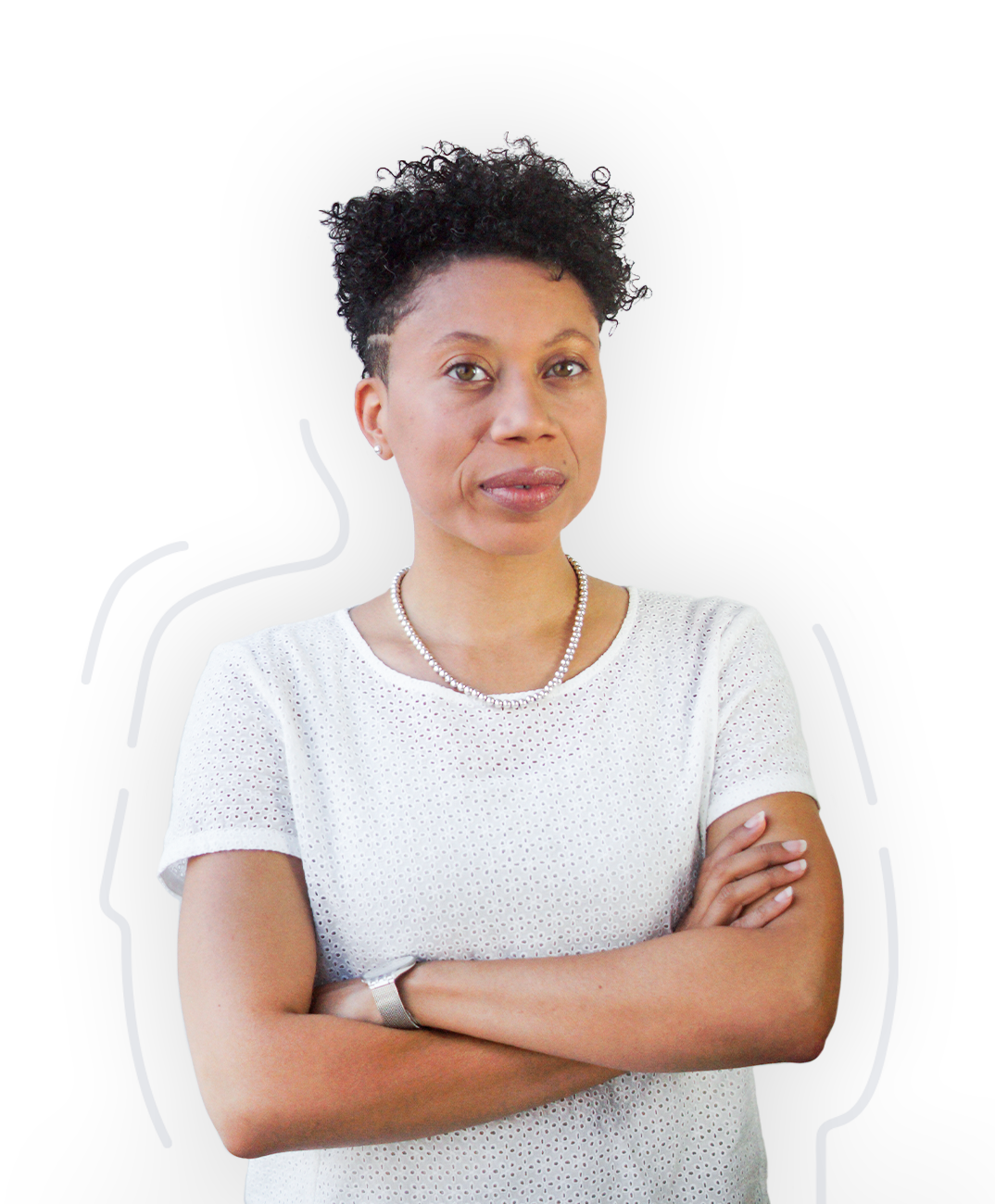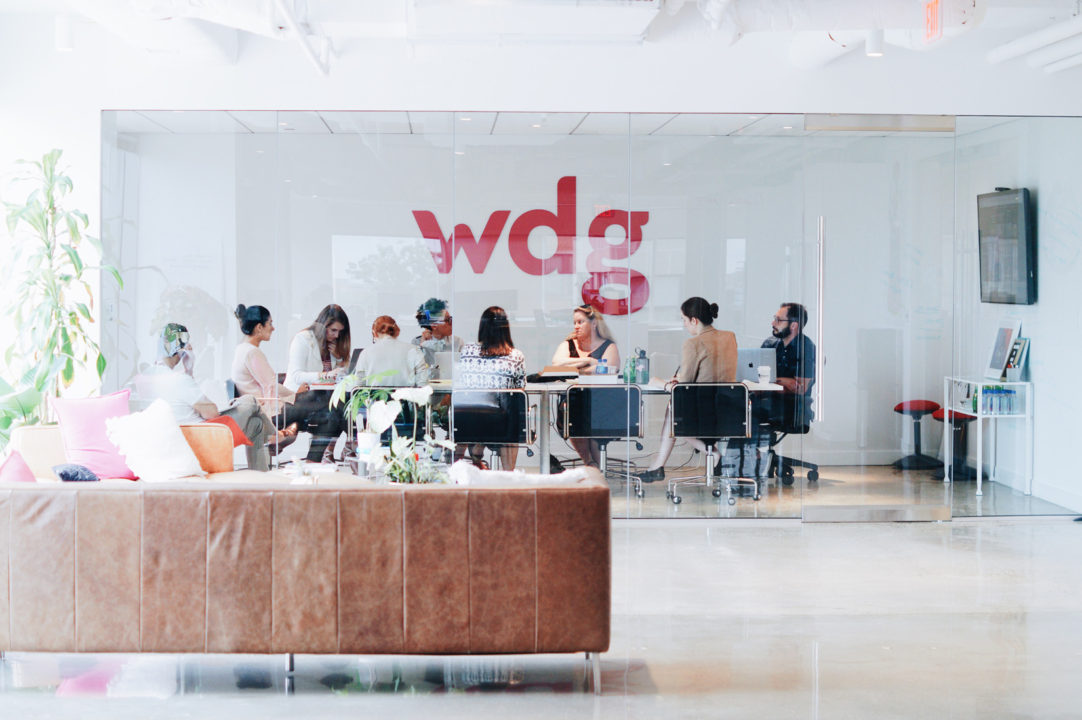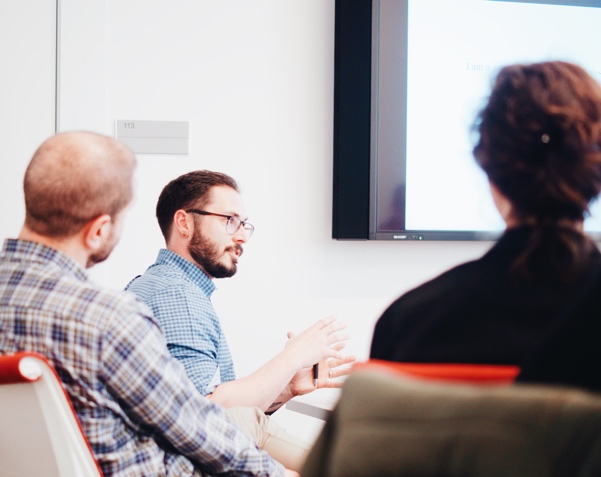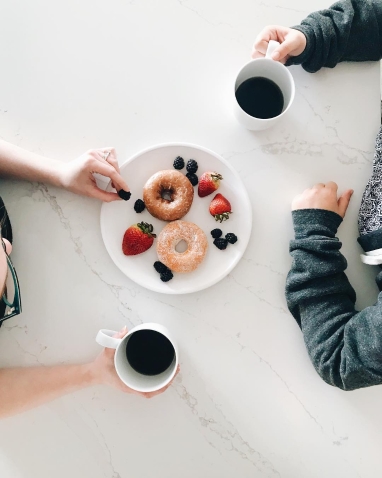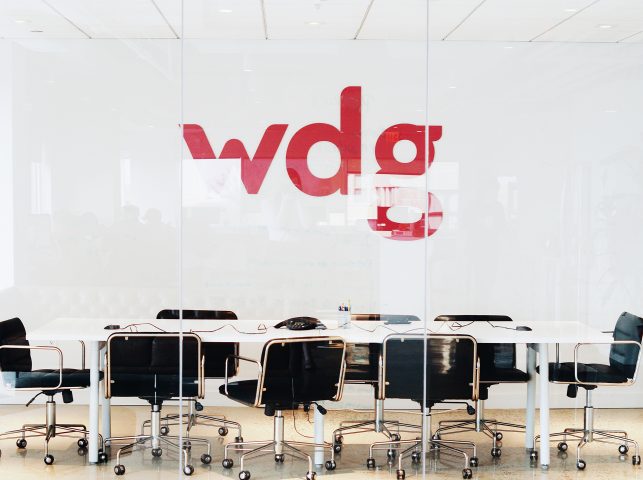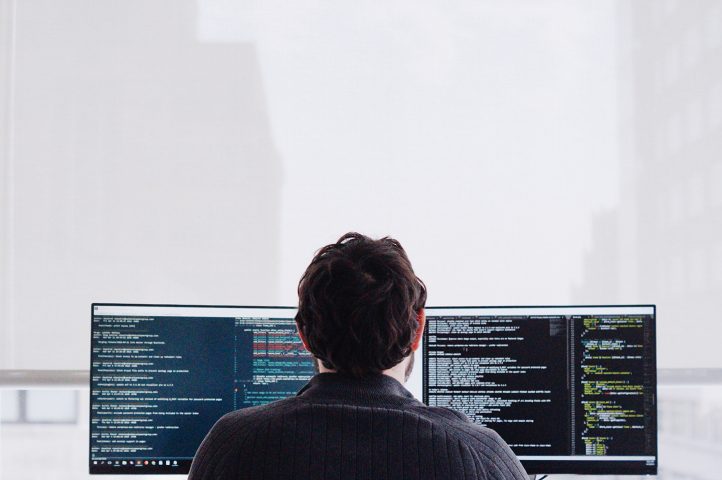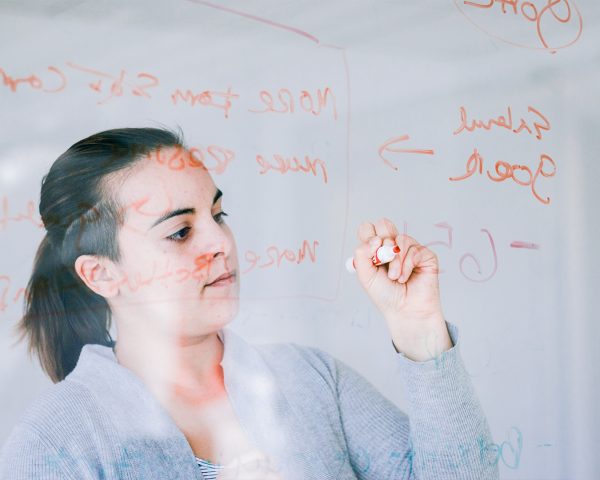 We could wax poetic about our color palette and typeface choices (don't get too excited) and how our aesthetic is simple, subtle and to the point — so let's get to it. Let's focus on how we got here and why we made these choices.
In short, we've grown up (again, painful but worthwhile). We've elevated everything — from ourselves, to our office space, to our work. We are, after all, a web agency. We needed to market ourselves and our capabilities — and this (wire) frame of mind fueled our design decisions throughout the process.
This redesign was not just a beautification effort — but more a flare shot up in the night sky to attract senior talent and clients. We wanted you to have a clear understanding of who we are, what we do, who we do it for, and the types of people at WDG — the types of people you'd want to work with.

WDG.co
Brand Evolution
Our team is more than just talented professionals — they have their own individual stories and voices. And we needed to make sure that these voices harmonized as people explored the site.
We met the challenge of positioning ourselves as industry leaders by making smart, intentional design decisions that reflect who we are, along with elevating our brand and pushing industry standards.

Dario Tadić, Creative Director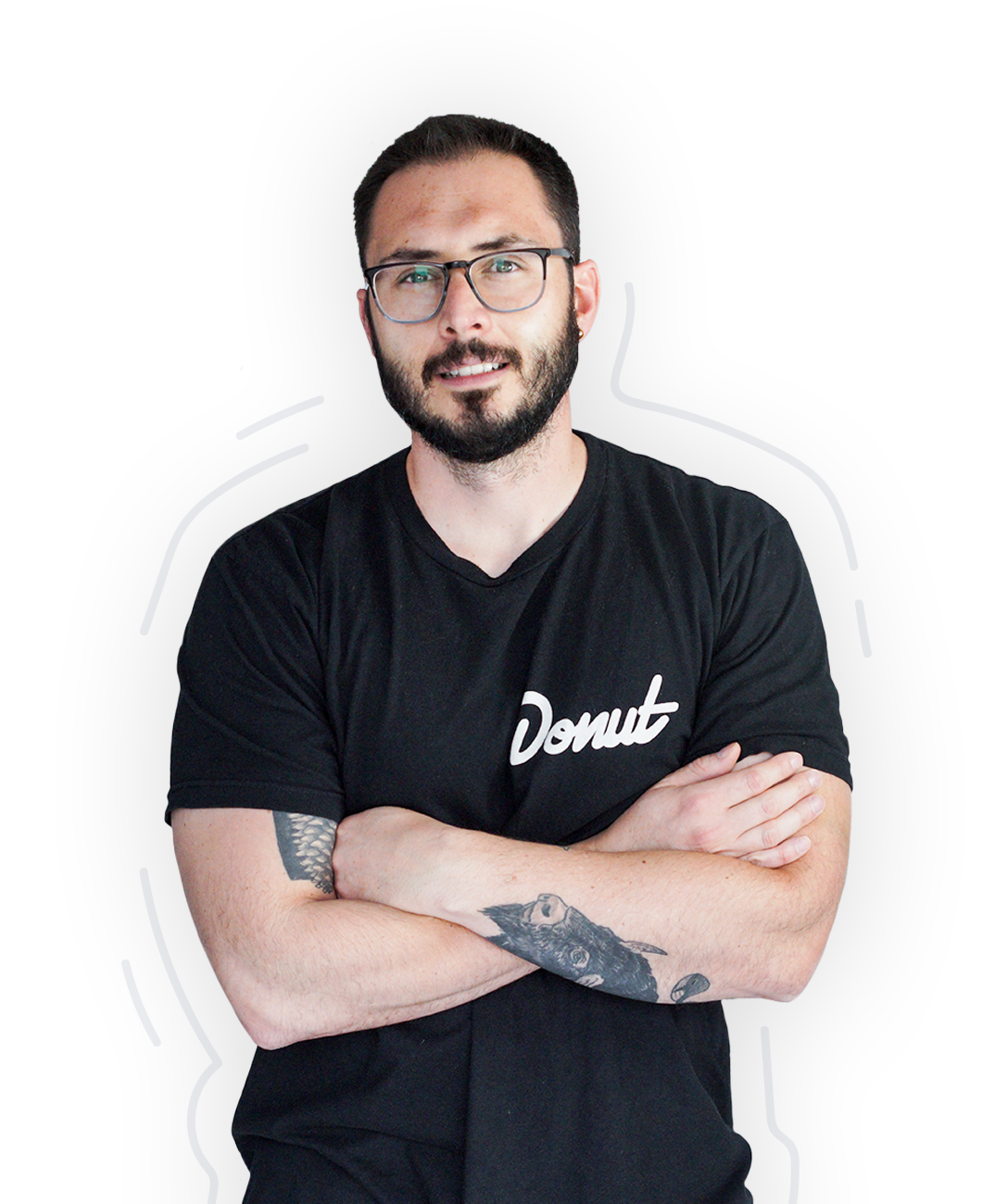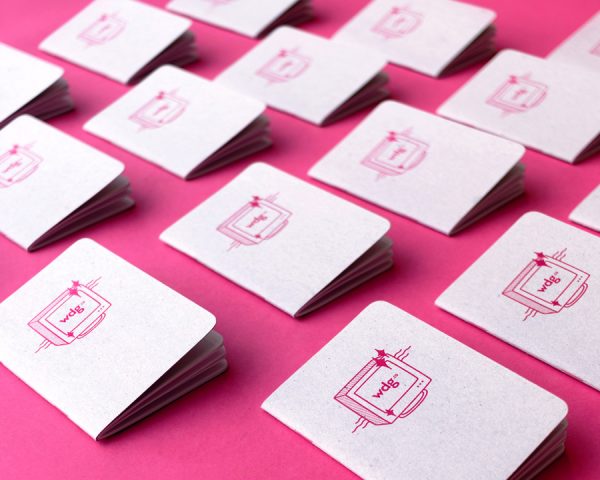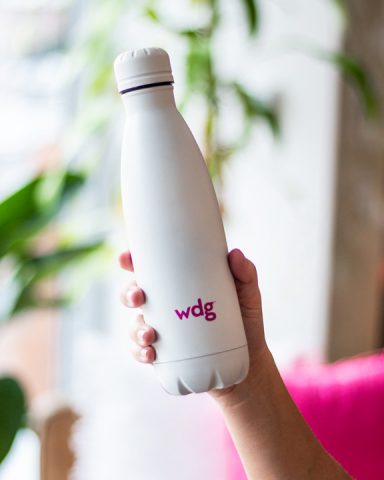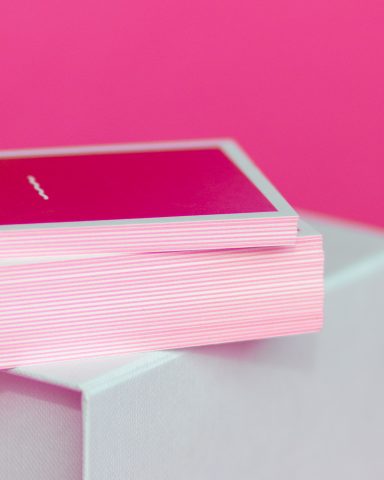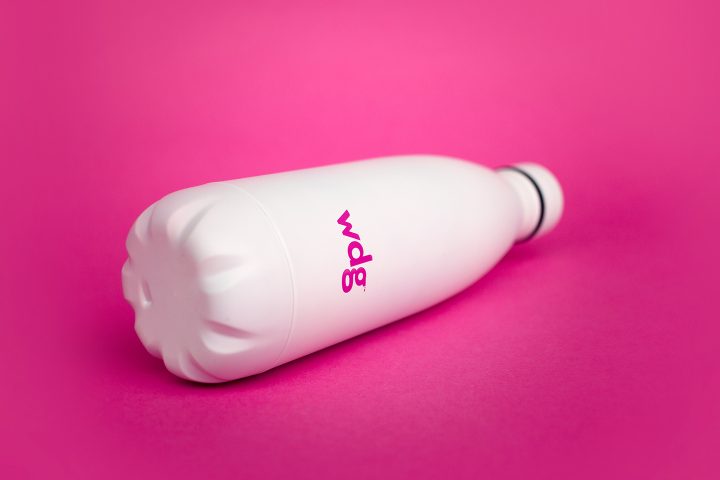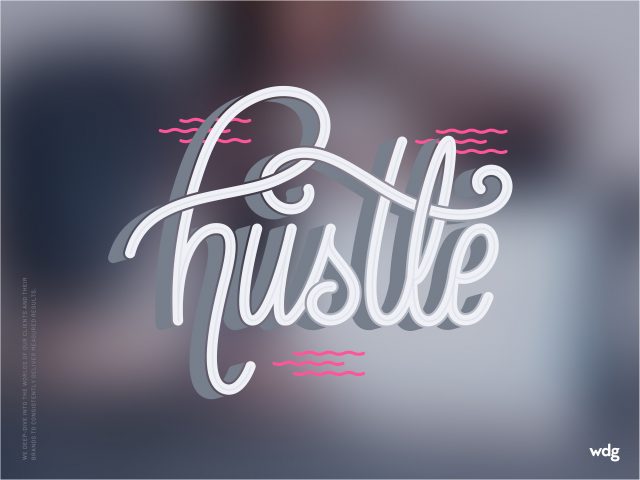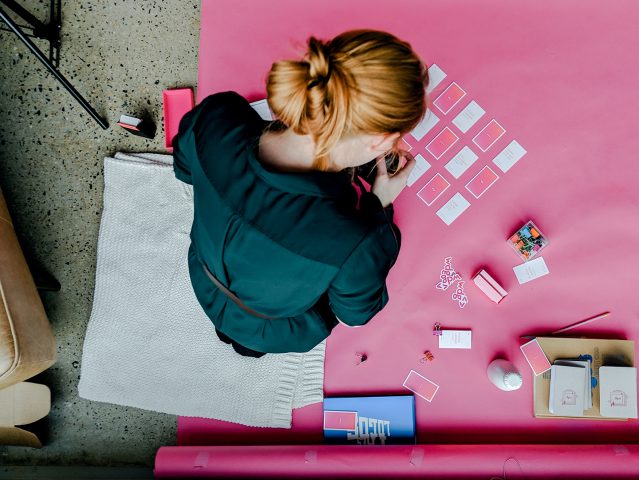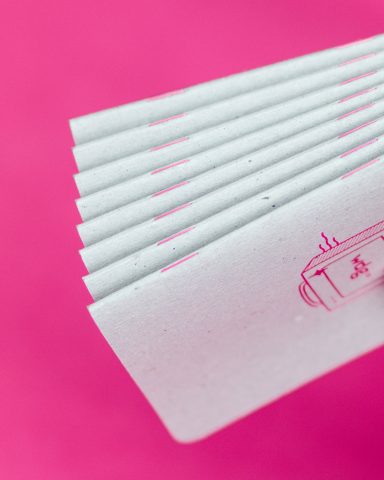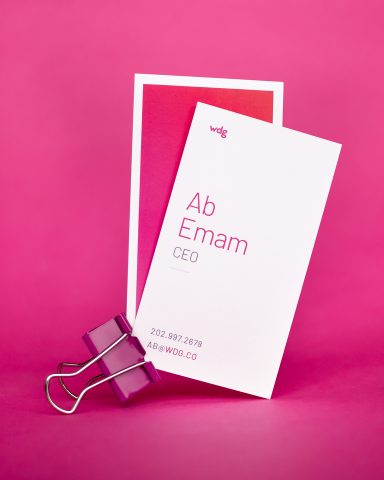 Digital is a dope medium because it's ever-changing — but sometimes you just want to hold something in your hands besides a phone. We took our redesign opportunity to flex our branding and print muscles and play in a sandbox we don't usually get to spend much time in. Swag + Photoshoot = #forthegram
Speaking of IG, photography was a star player in the brand evolution. We've spent a lot of time curating imagery where tonality and composition played perfectly into the new aesthetic, i.e., it looks awesome. It also gives a peek into our day-to-day and adds the perfect visual balance between the white-space and splashes of our signature WDG pink.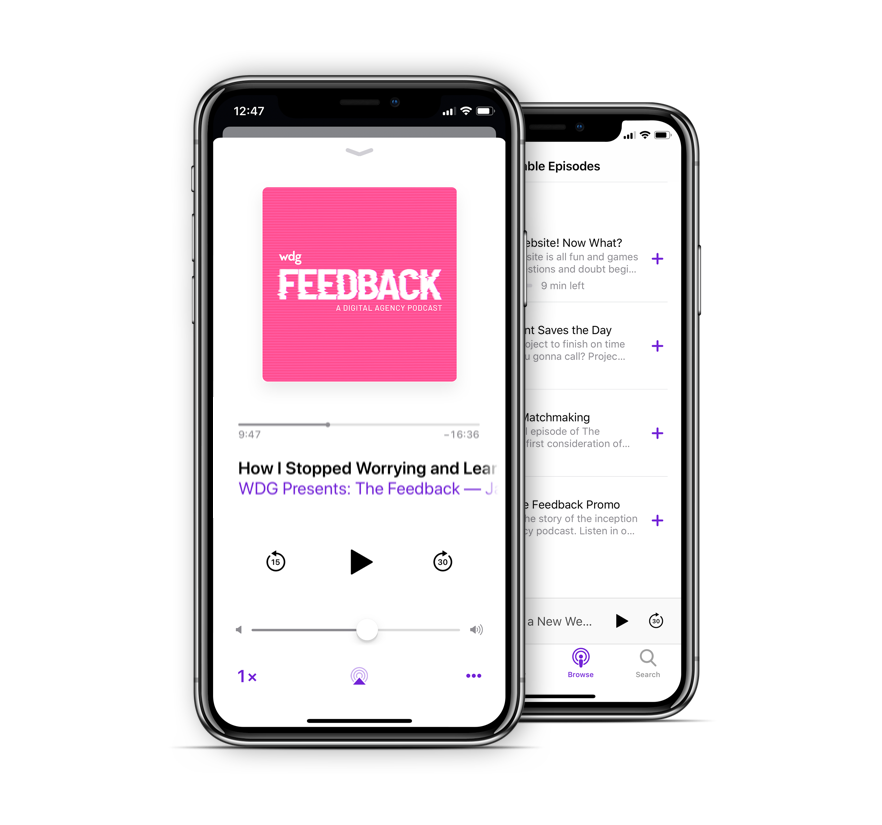 WDG Presents: Feedback, a Digital Agency Podcast
Our podcast is a baby born out of our desire to share our voice (literally) and our expertise (also literally). Our decision to branch out into audio storytelling is rooted in best practices. Did you know that people who listen to podcasts are more engaged than nearly any other media consumer? You would if you listened to more pods — nothing engages people more than a good narrative.
Our first few episodes are meant to give people a behind-the-curtain look into digital agency life and how our different teams leverage their knowledge to solve clients' problems. Upcoming episodes deep-dive into broader questions about digital analytics, content management systems, design thinking, and content strategy.

If there's one paramount takeaway from this process, it is empathy. Putting ourselves through this redesign allowed us to see everything through the lens of a client. We fired buckshot in our methods and patched them up with better strategies and systems. We found areas in need of betterment and rich opportunities for growth. Change is not easy, but we've reemerged better for it and ready for what is to come.
So far we've seen an increase in job applications and new leads – two of our top goals! Our team is so proud of the work we put into this site. For more details about some of our recent results and findings read our latest insights or listen to our latest episode of WDG Presents: Feedback.
Start a Project
Welcome to your future.
Hire Us