TheDream.US
Empowering immigrant youth with targeted scholarship opportunities using flexible WordPress layouts.
T
he Dream.US is a multimillion dollar national scholarship fund currently supporting over 4,000 DREAM scholars to help them graduate from college with career-ready degrees. The national nonprofit supports DREAMers, immigrant youth who came to this country at a very young age without documentation. Using a rigorous selection process, TheDream.US has funded over $47 million in committed scholarships to date.
Project Mission
The primary goal for this project was to promote scholar success by allocating capable resources and providing DREAMers with targeted opportunities. By improving the user experience, more applicants could navigate to the appropriate scholarship opportunity.
What We Did
TheDream.US partnered with WDG to create a strategic website that increased applications. The intuitive design highlights the target messaging and mission of the organization while improving the volume of scholars applying for funding.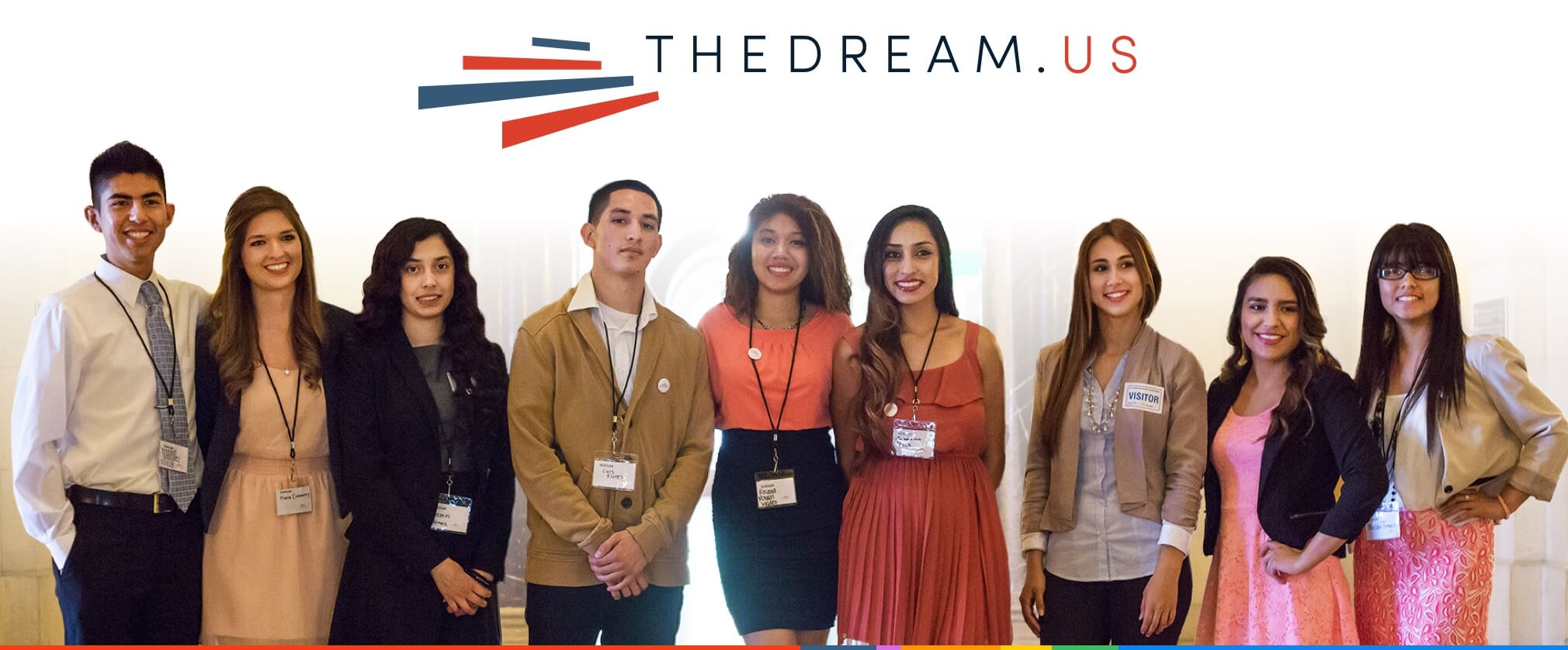 Attracting Applicants Through User Experience
Ultimately, the core metric of success was not increasing funding, but rather increasing and maintaining a high number of applicants. WDG employed a flexible project timeline as the content and site map were contingent upon deadlines related to announcements for scholarship openings. By placing emphasis on the success of current scholars with featured testimonials and statistics, WDG created a personable and approachable tone to better attract potential applicants.
The ease of access to information was equally important for users, so WDG added seamless social integration. Single-click icons directly link to social media channels that are regularly updated with calls for applications and posts emphasizing the success of DREAMers. This also allowed TheDream.US to integrate videos and other engaging media into the site's messaging.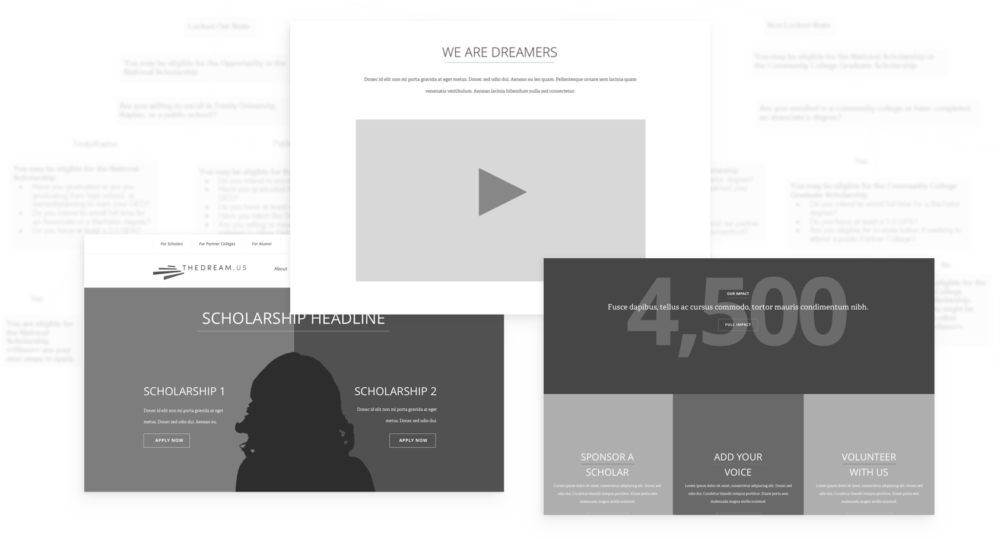 Designing to Achieve Core Metrics of Success
The design ultimately needed to be lightened up from the original website, so WDG incorporated vibrant colors to visually engage the viewer. The ultimate scheme created a light and focused feeling which was consistent with the targeted messaging of the site. The smooth transition was also an integral piece of the design process, and iconography and photography were used to guide the viewer's eye down the page towards the most significant information. Another specific design goal was to create opportunities for TheDream.US to access potential users and connect them to the core goal of the institution through donations as a call to action.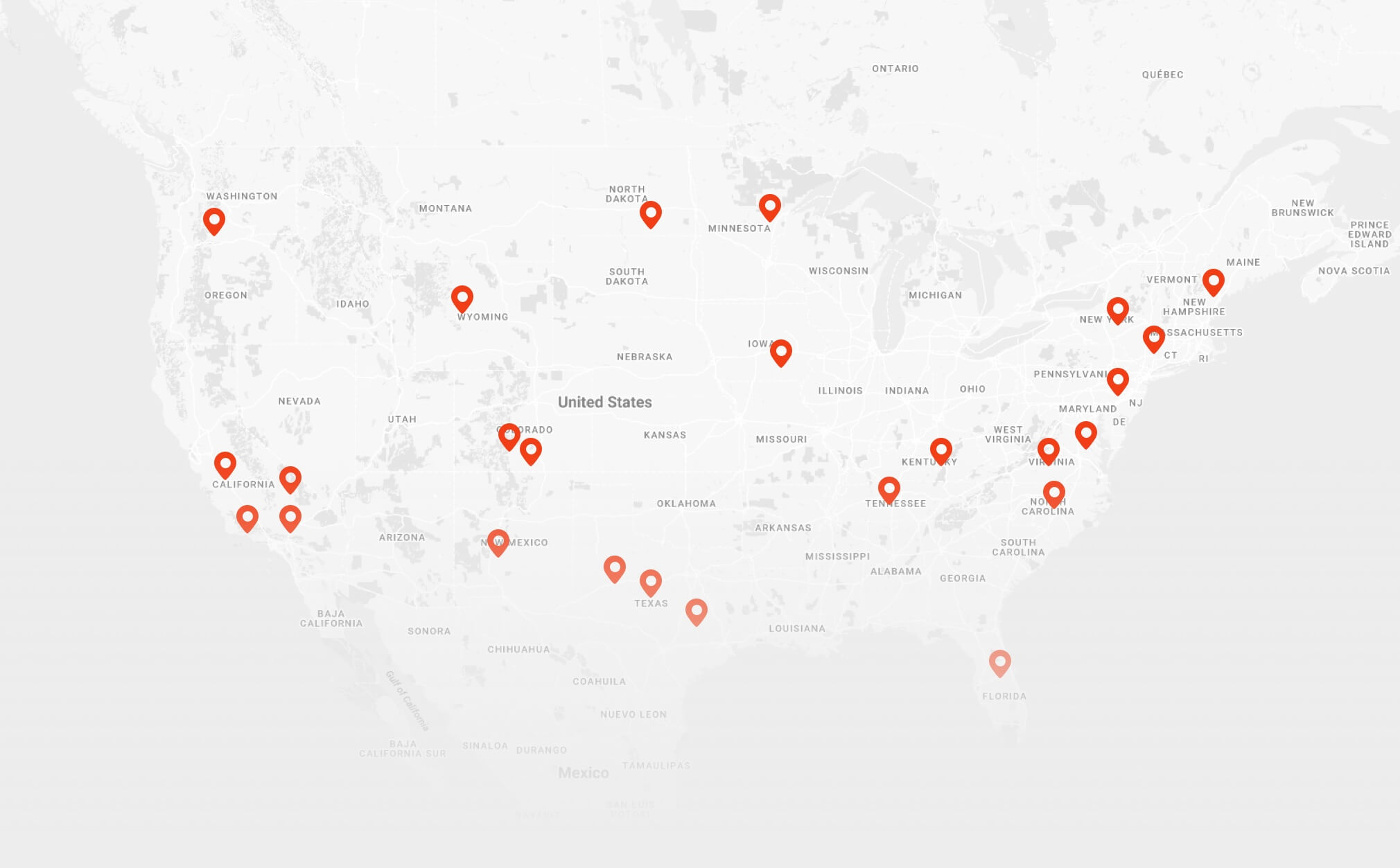 Fostering Valuable Partnerships
TheDream.US was co-founded by Graham Holdings' Don E. Graham in 2013. The scholarships enable DREAMers to obtain a bachelor's degree at any partner college. Therefore, one challenge was to better serve the partner colleges in distributing promotional materials and communicating deadlines more easily. The design team worked closely with TheDream.US staff to curate assets appropriately, highlighting the user journey and academic success of the scholars. TheDream.US operates with over 75 Partner Colleges in 14 states.
These colleges have been selected due to their commitment to serving and graduating students like DREAMers. They are often first generation college students from low-income backgrounds who are readily served by these institutions with dedicated resources to support their challenges–and successes—as scholars.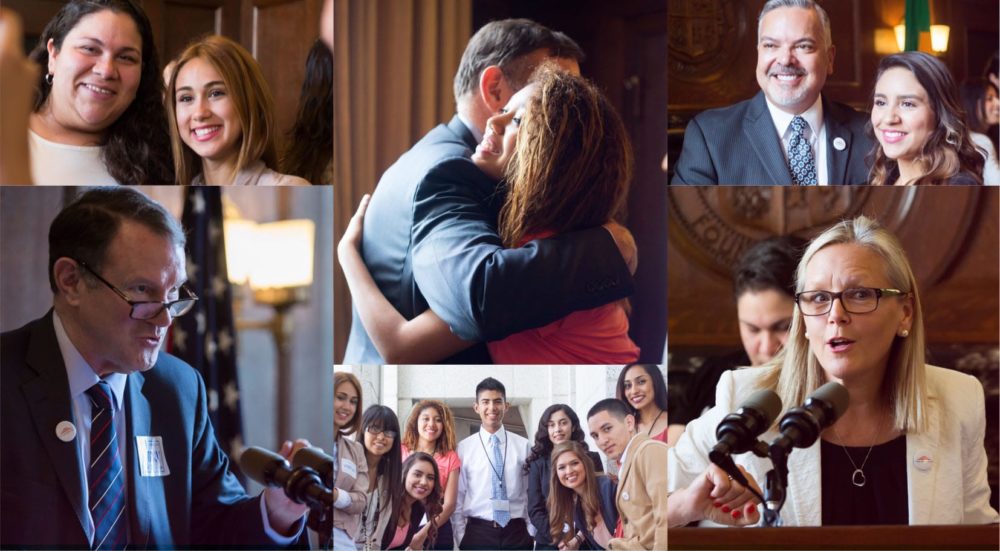 Incorporating Intentional Details
A particular challenge presented to WDG was identifying an effective tool for funneling users into the correct channel when accessing the scholarship page. Eligibility for scholarships is based on residency location, so the primary challenge was to be able to quickly identify the correct state choice to help guide applicants into the appropriate channel.
WDG designers solved this issue by developing the logic for a state-driven application selection process. The result was an easily accessible state drop-down menu. Through this menu, WDG isolated the information that separates users by state in order to tunnel users into the appropriate "National" or "Opportunity" application vertical. This also supported the primary goals of emphasizing scholar success, providing appropriate resources, and guiding DREAMers towards different levels of opportunity.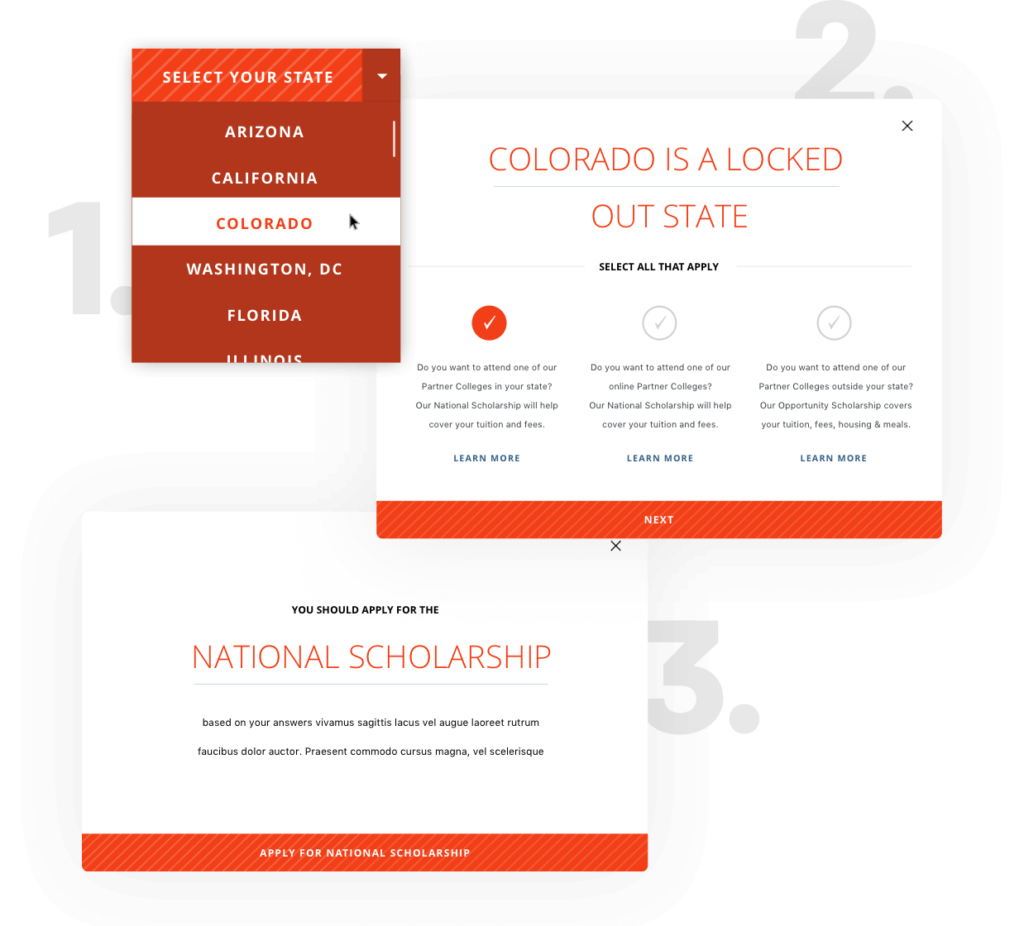 Ensuring Brand Viability
In 2016, TheDream.US had specific numeric goals and needed to mitigate the gap in ability due to a small core team. They had previously used another WordPress installation based on theme, but found it was difficult to extend content development to meet evolving needs. To alleviate this issue, WDG implemented flexible layouts that could be reused in multiple iterations. This gave the client the ability to control and build pages that were responsive on all devices. It also increased the longevity of the website to allow for new initiatives, microsites, etc. that might arise in the future.
WDG also worked closely with Pyramid Communications, a Seattle-based strategic firm which partnered directly with TheDream.US. in their rebrand efforts. WDG designed in tandem with the rebrand and worked the ultimate choices of color, style, and typography into the final designs. We also purposefully aligned our flexible layouts with Pyramid's site content for continuity.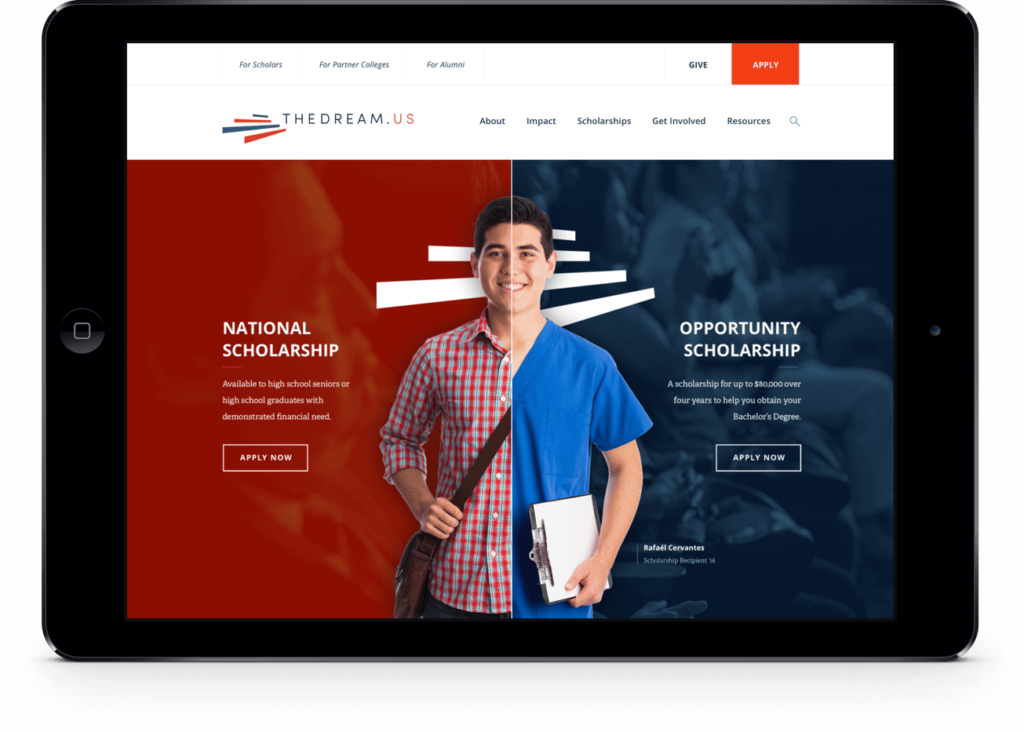 Start a Project
Let WDG Help You
Grow Your Business!
Let's Talk