SpaceNews
The latest in astronomy news, reimagined on a WordPress platform.
UI Consulting
Responsive Design
Ad Serving and Management
WordPress Development
To celebrate their 25th year as a leader in space publications, SpaceNews came to The Web Development Group for a new digital experience that would intuitively showcase their extensive work onto a state-of-the-art WordPress content management system.
Originally a print news magazine, SpaceNews needed a completely refreshed website focusing directly on reader experience, while also bringing in more revenue through responsive advertisements and content sponsorships.
Recent Analytics
Since its relaunch, SpaceNews has experienced a dramatic leap in user engagement. In just a short span of time:
Site visits have increased by 76%,

with over a quarter of a million visits just in August, 2016.

Engagement has also grown significantly, with an average of

64% more user sessions and 44% more page views.
This summer season saw significant, yet steady stats with an

average of 900,000 monthly page views per month

.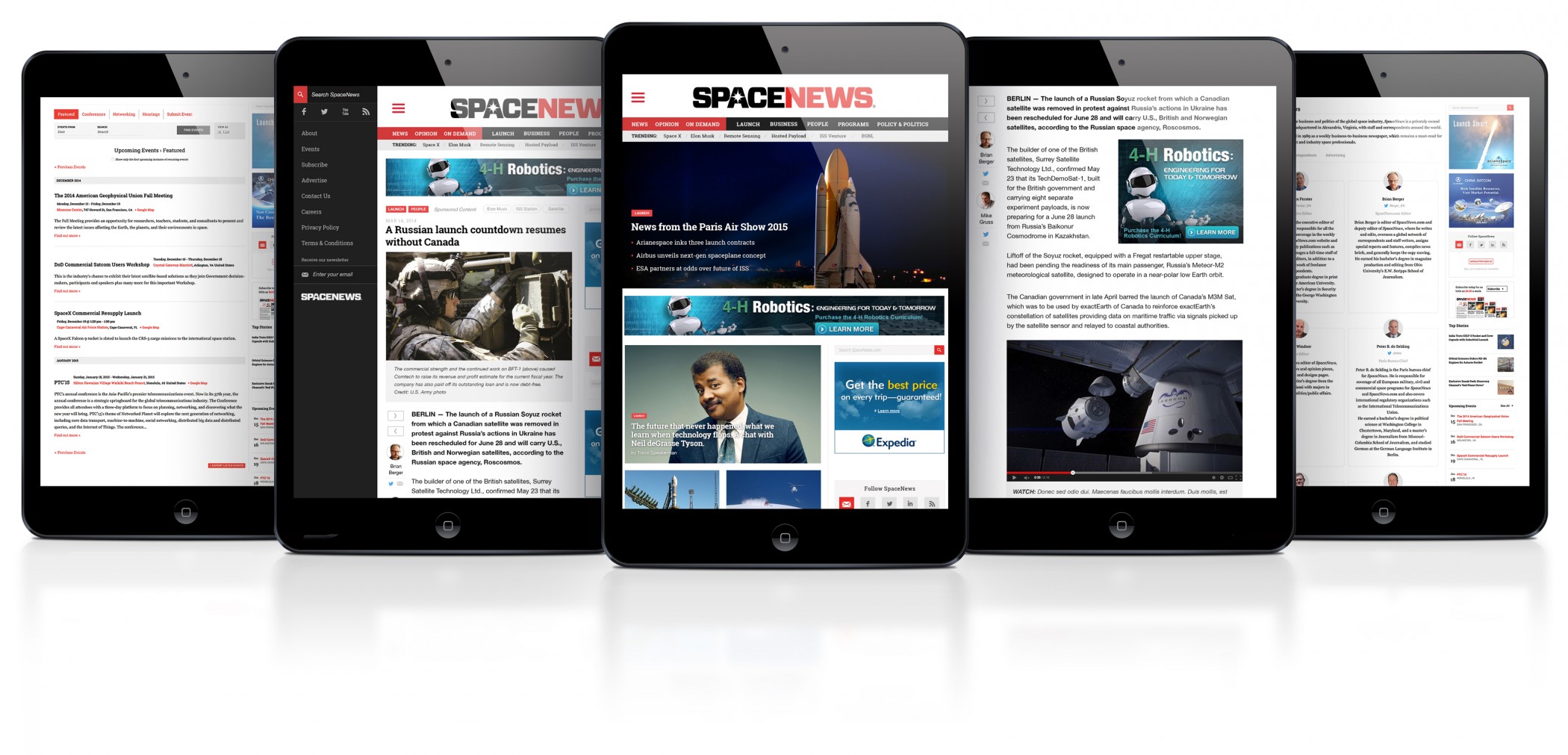 Migrating Over a Decade's Worth of Content
Our developers expertly migrated ten years of SpaceNews' archived content, ensuring that information was merged successfully without overlapping or inaccurate data. Migrating over such a large body of work required a lot of effort to ensure authors, media, and links were handled appropriately, preventing any loss in the integrity of article content.
During our initial planning phase, our strategists organized a completely different taxonomy structure, taking the existing content and remapping it in a more intuitive method. We used this map during migration to match the new taxonomy terms to content using a combination of keywords and previous terms.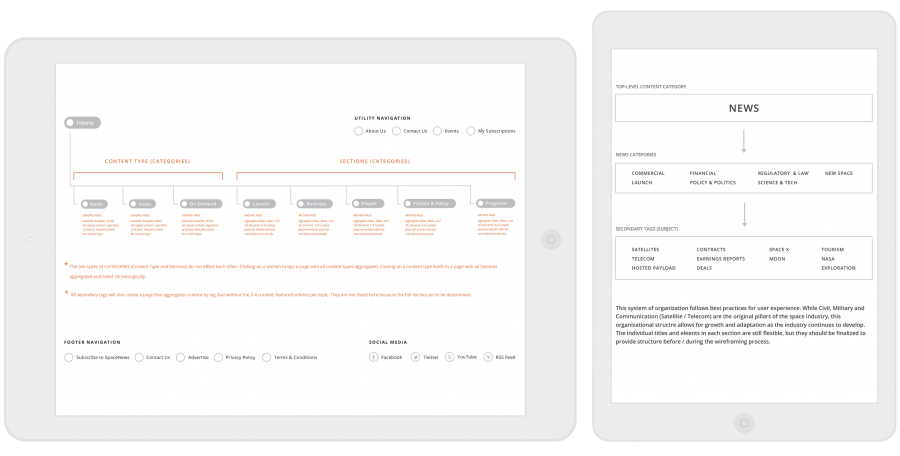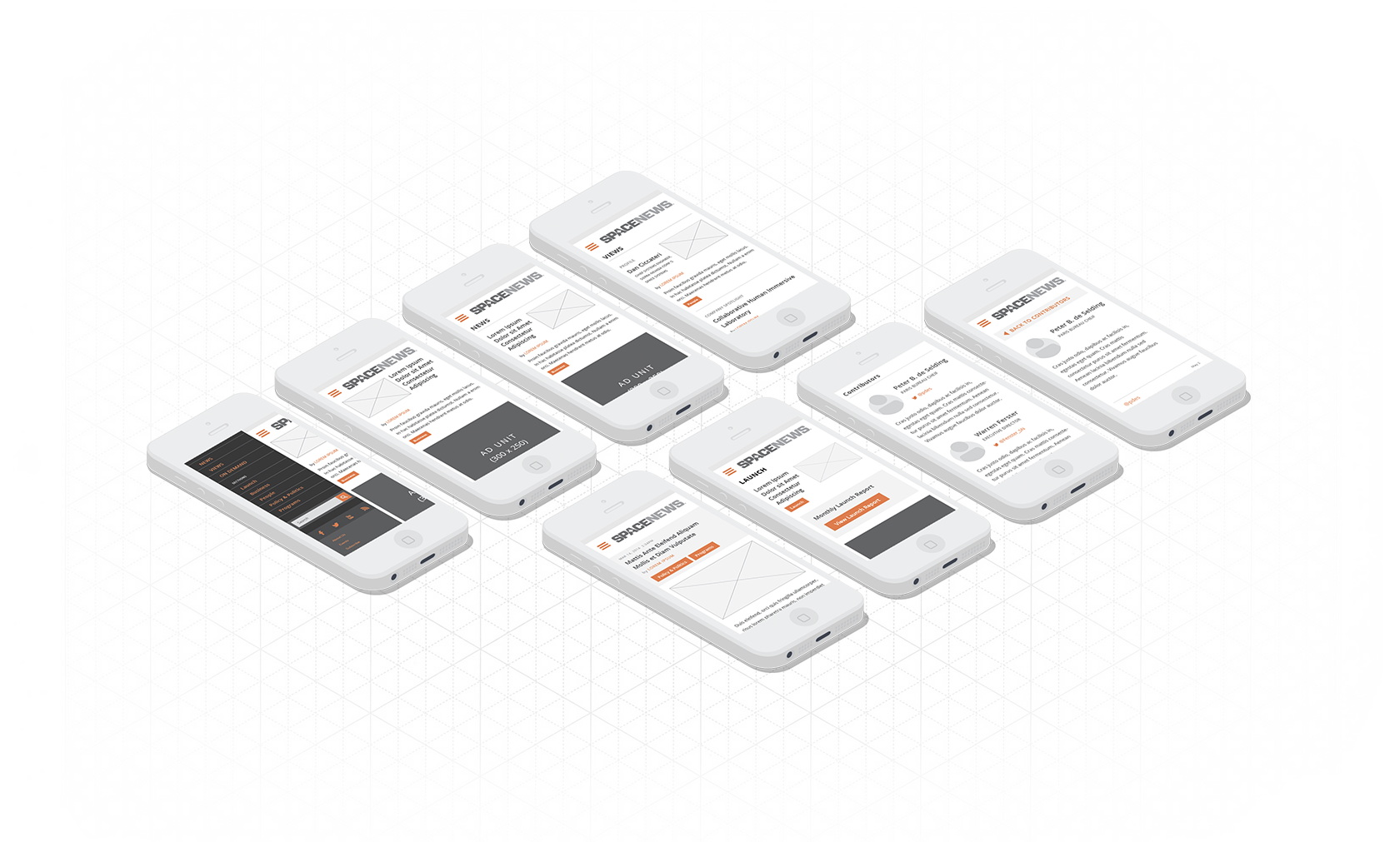 An Improved Reading and Discovery Experience
As a online news publication, SpaceNews' updated website needed to cater directly to its specific niche of readers, providing in-depth coverage of the latest in the business and politics of space. To achieve this, we focused on the tablet reading experience as the baseline for the other screen sizes.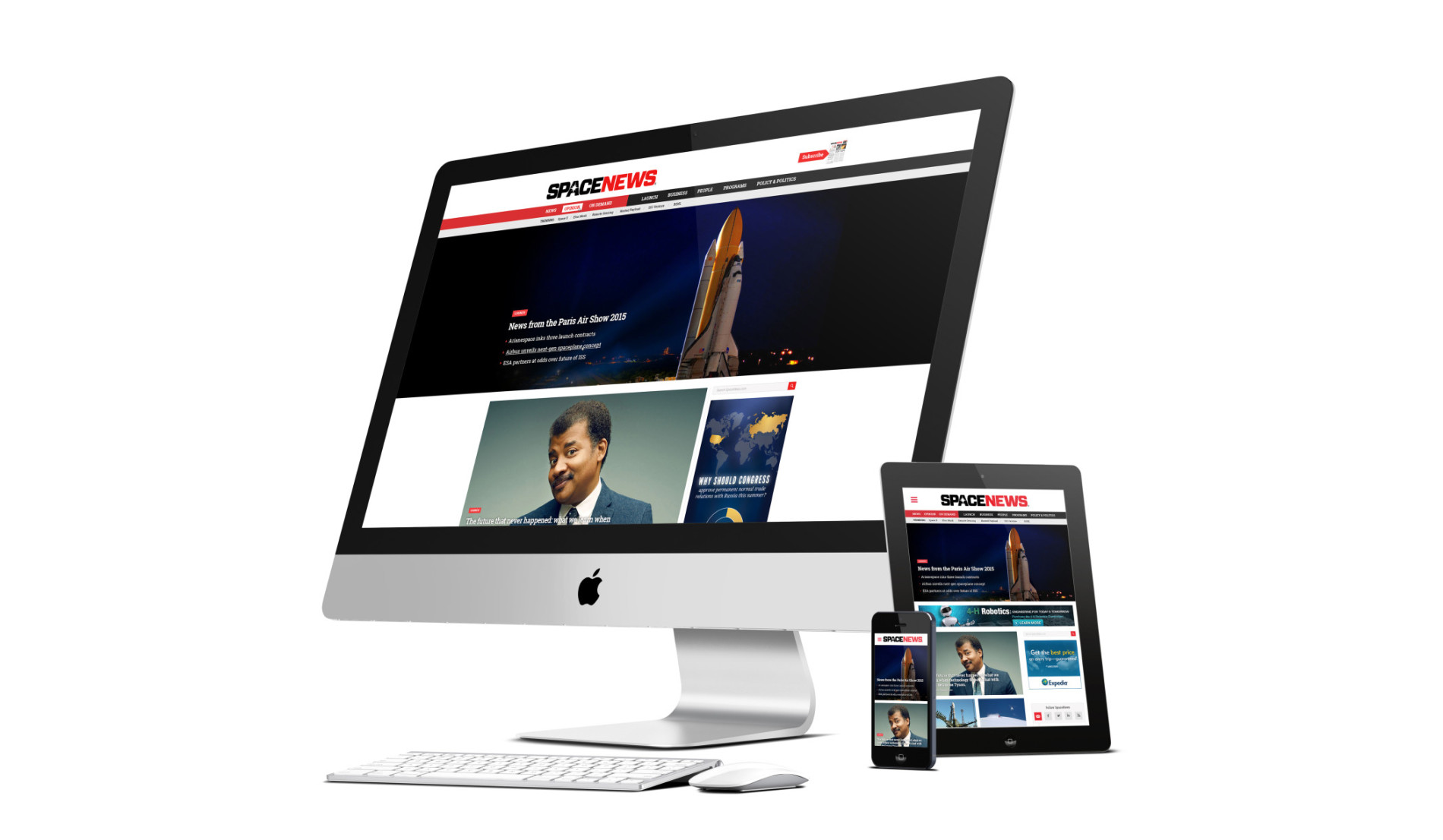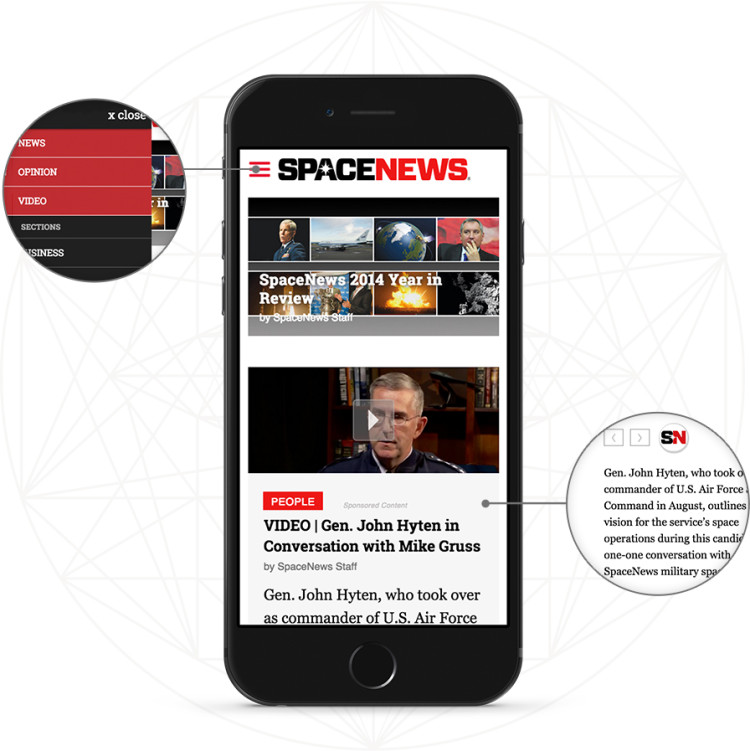 Straightforward Publishing for Content Managers
Another significant element of the project was giving SpaceNews' editors a simple, straightforward way of creating, curating, and publishing content.
One of the many features we built out was an ability to create story-arcs. In curating topical content, we gave editors the functionality to write a series of related articles and organize them to tell a larger story, for example covering an international conference. Similarly, we developed a Wikipedia-like function for SpaceNews, giving them to ability to create informational pages about certain industry topics, influential people, and relevant companies. These pages gave background information about relevant terms, as well as providing past related articles.
To help writers and editors stay on top of the latest industry news, we also created a post-by-email feature. This allowed writers to be out in the field reporting, while simultaneously uploading images and content to SpaceNews' website via email. When emailed, the content would be imported into WordPress where it could then be reviewed and edited before publication.
Next Steps
If you enjoyed our case study on SpaceNews and want to learn how WDG can help your brand, connect with us at [email protected].
Let WDG propel you into the future.