The Folger Shakespeare Library
The world is a stage, so we gave Folger a revitalized digital stage presence on Drupal.
Information Architecture
User Interface Design
Mobile-First Responsive Strategy
Drupal Development
The Folger Shakespeare Library houses the largest collection of historical Shakespeare literature, manuscripts, and other artifacts in the world. When the Folger partnered with The Web Development Group, we were tasked with revitalizing their online presence with an updated site structure that better catered to their wide breadth of audiences, from the general public to knowledgeable research scholars. Built on a Drupal CMS, we gave the Folger's web administrators a completely customized and straightforward way of managing content.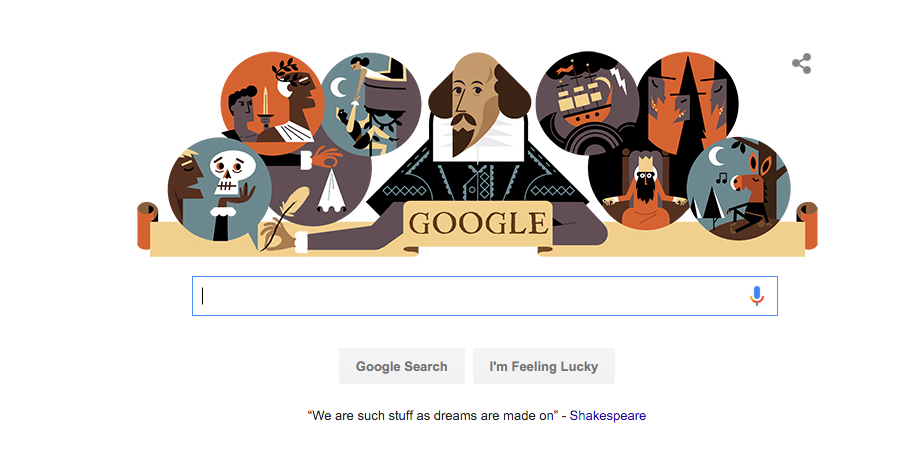 #SX400
April 23, 2016 marked the 400th anniversary of Shakespeare's death, and birth, an event which has spiked a renewed appreciation to the edges of the cultural sphere. So what happens when your website is tied to such a momentous occasion? Your site traffic increases by nearly 1,200%! In anticipation of higher-than-normal web traffic, WDG adjusted the server resources to accommodate for presumed double the average traffic, resulting from the plentiful mentions across the web. The Google Doodle on April 23rd featured an interactive Shakespeare doodle, with a curated list of related results. Folger appeared in impressive standing, as the seventh result. In addition, after being featured, linked and highlighted in The Boston Globe, The New York Times, BBC and C-SPAN, to name a few, the weekend resulted in nearly a 1,200% increase for Shakespeare Documented, and The Wonder of Will page had a 230% increase.
Want even more details about how we kept the Folger.edu site high-performant and at 100% uptime during the surge? Check out our Expert Insight.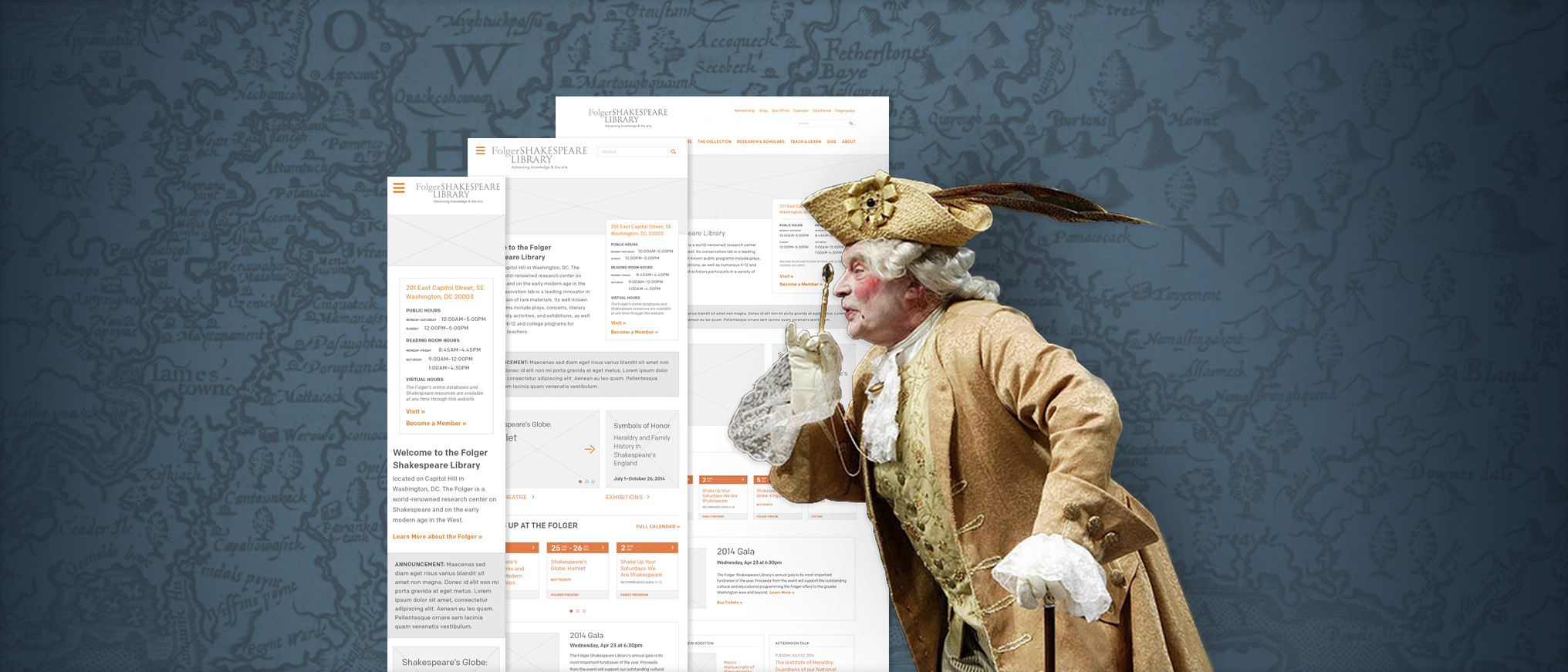 Targeting Folger's Audiences with Proto-Personas
Before devising a creative direction, we identified the Folger's diverse target audiences using proto-persona exercises. Conducting proto-personas was an effective method of gaining deeper insights into understanding their targeted audiences, as well as discovering new ones. Our strategists and researchers worked directly with key stakeholders to create a user-centered, mobile-first experience that accommodated each audience's needs.
After pinpointing the different audiences, our information architects completed a thorough inventory of the existing content to determine what content should be migrated to the new platform and what content should be archived. Auditing the large amount of content made it easier to organize a new, more intuitive site structure for mobile, tablet, and desktop devices.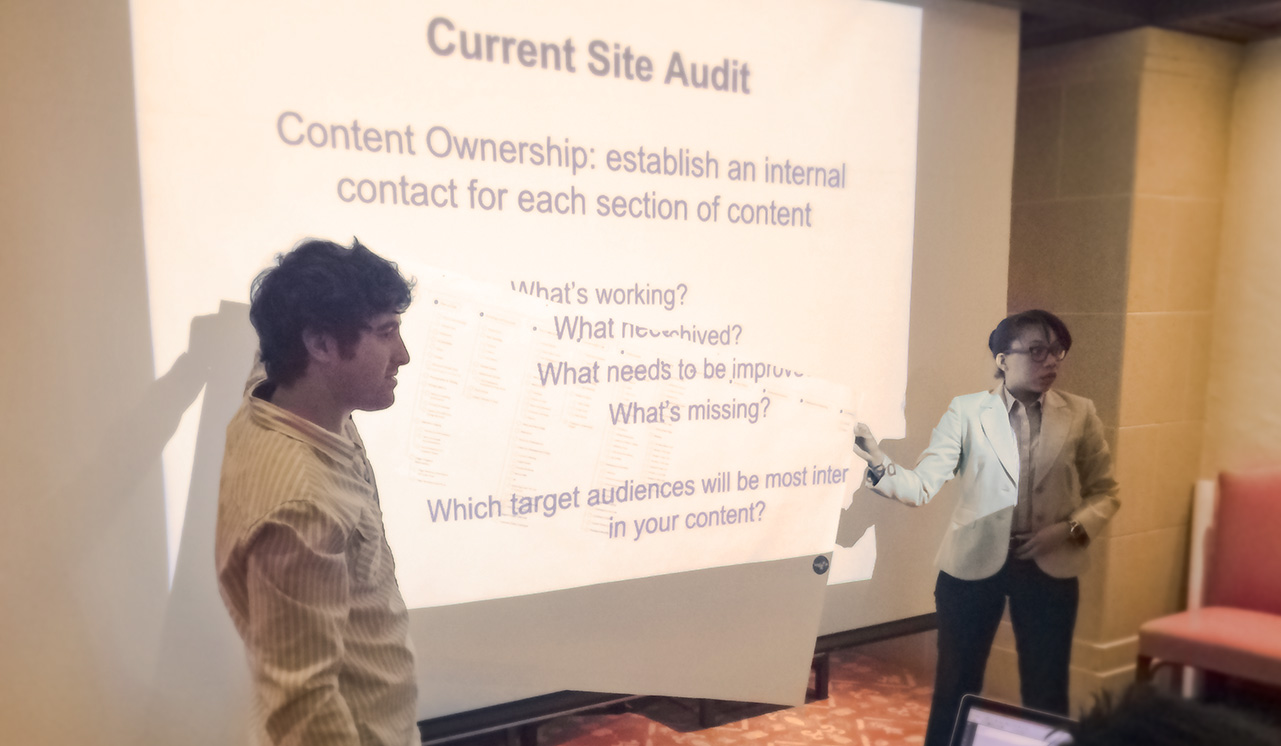 Improving Content Management Capabilities
After vetting and consolidating the Folger's extensive content, we were then able to give their administrators a more efficient method of managing content on Drupal. Completely tailor-made features allowed the content managers to promote upcoming events and exhibitions, update a customized Folger calendar, and create alerts for event cancellations or rescheduling.
Moving away from the website's original HTML structure and transferring the features onto a flexible WYSIWYG editor made it easier for administrators to curate their website without having to know coding.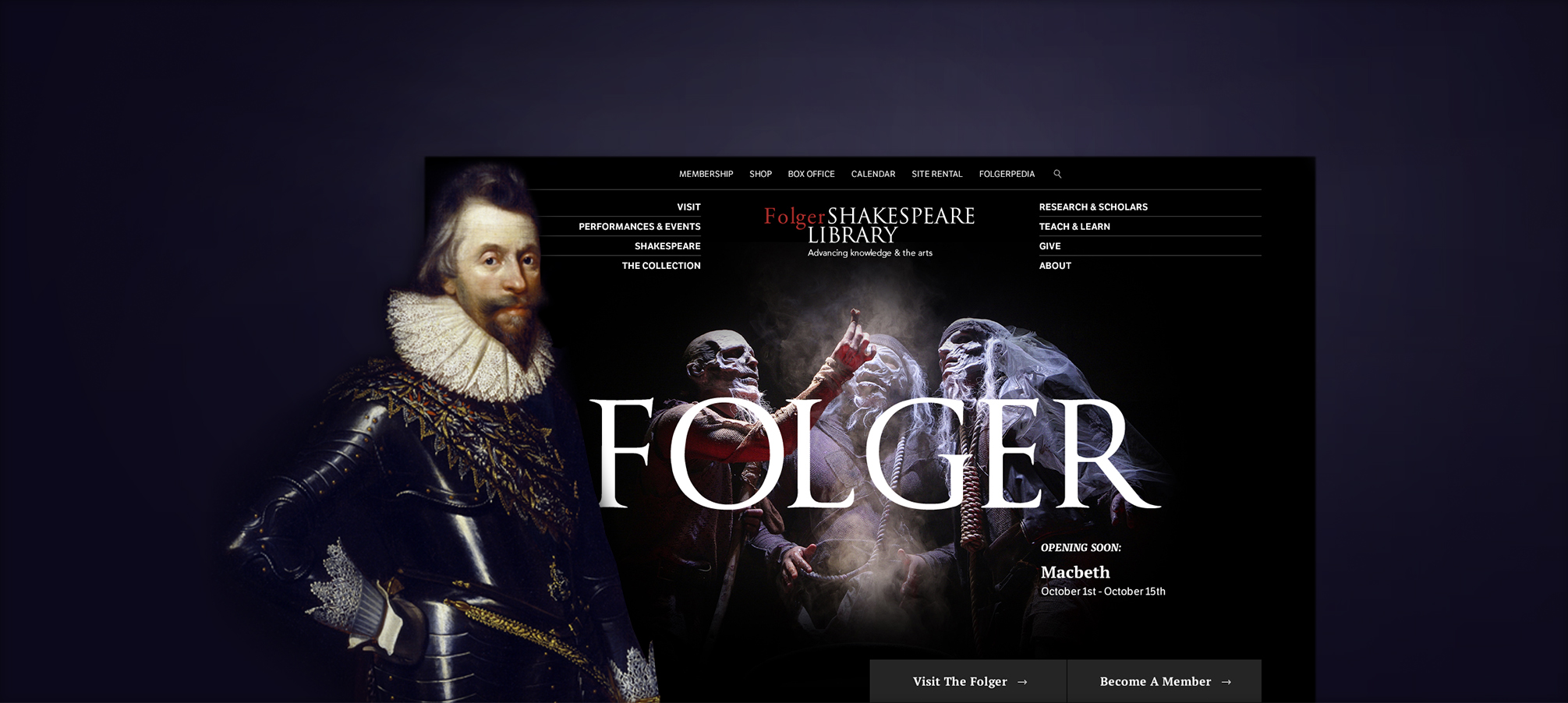 Designing and Building a Responsive Menu
To help their audiences maneuver throughout the website, organizing an intuitive navigation system usable on all types of devices was crucial to the Folger's online experience. Using the tablet as a baseline, we structured their primary menu to ensure it would display correctly on a range of screen sizes without feeling obtrusive.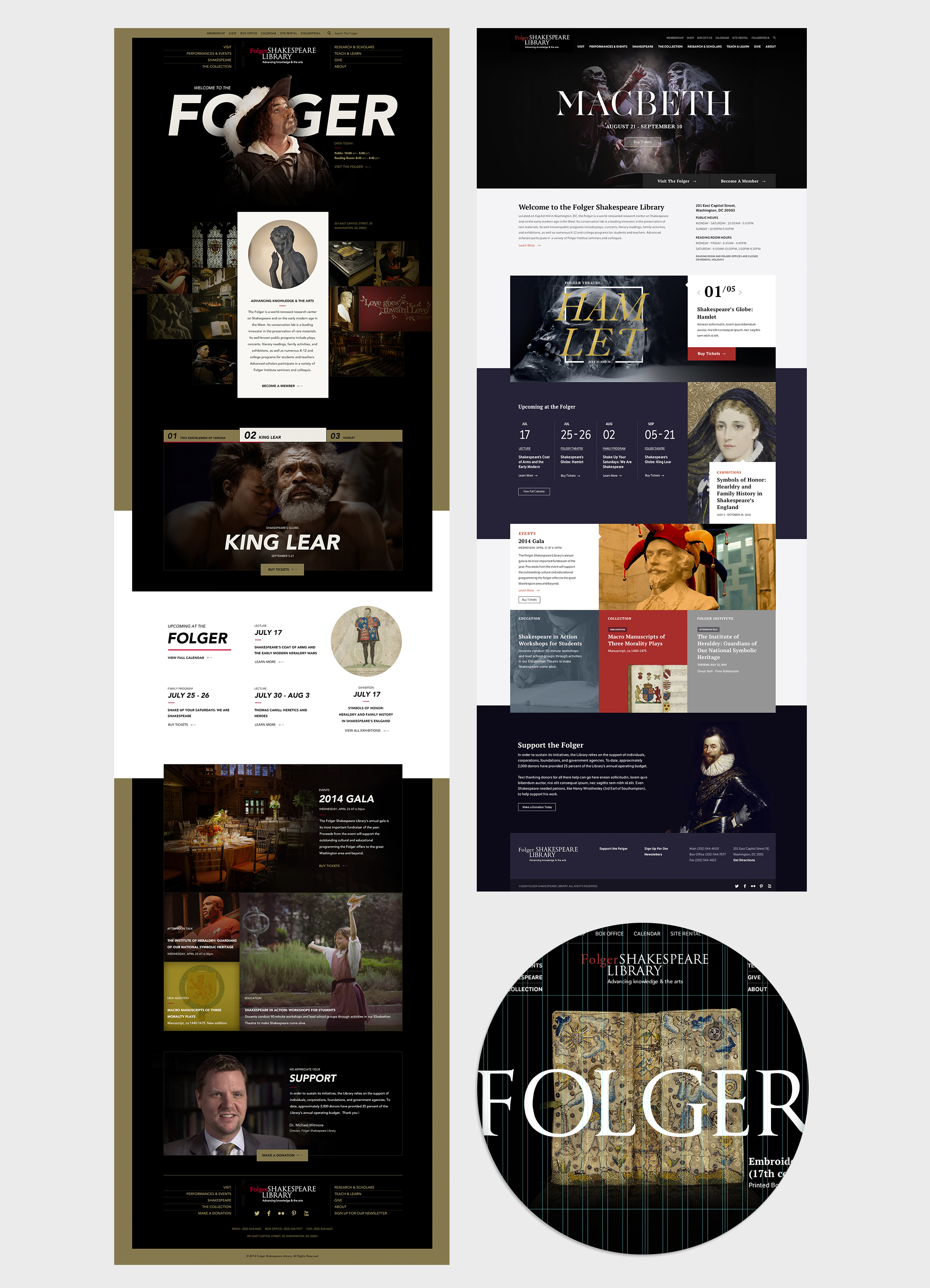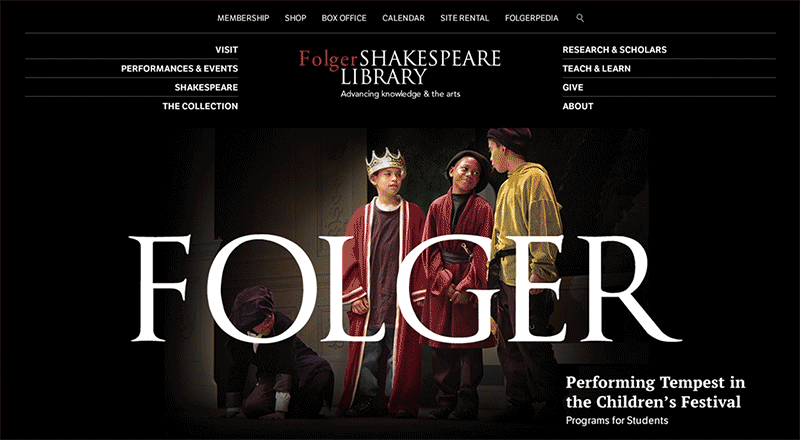 Search Integration with Solr
We gave the Folger's users the ability to find content easily by integrating Solr with their Drupal CMS. This allowed us to customize weighting fields and content types across the entire Folger website. We also wrote a module that took into account individual content types and the page's url for either boosting or removing terms from the search index.
This index could better track what searches were being saved and determine how important certain terms were. Enabling search stemming was another important feature, allowing the user to search for a term and have the engine return variations of the term as well.
On the back end, we implemented an internal plugin, Jarvis–originally developed by WDG for WordPress–and ported it over to Drupal to help the Folger's administrators navigate their website and find content and menu items quickly.
Server Optimization
We made the client's server more efficient by implementing Varnish Cache to accelerate requests to the Folger's content-heavy website, Alternative PHP Cache to prevent PHP from processing the same data repeatedly, and Memcached to store processed data and cached pages for quicker experiences.
WDG makes sure your organization gets center stage.