FINCA Impact Finance
Creating global, sustainable growth through a targeted user experience.
F
INCA is a microfinance firm which provides low-income people around the world with the tools needed to succeed. With efforts spread across five continents, FINCA aims to help people build assets, create jobs, and raise their standard of living. WDG partnered with FINCA to increase mission support by reinforcing brand success on a global scale.
Project Mission
FINCA's original site needed to be redesigned to better reflect the growth and impact of their global reach in order to continually engage support and donations on a worldwide scale.
What We Did
WDG partnered with FINCA to redesign their site to better reinforce the success of their sustainable development efforts and to engage support for increased fiscal and social impact. We also worked with FINCA International headquarters.
Showcasing Sustainable Growth
One of FINCA's primary business goals was to engage supporters in an effort to showcase their global network of sustainable and scalable social enterprises. WDG strategists began by establishing proto-personas for FINCA's target audiences. With job seekers comprising over 50% of site traffic, highlighting the organization's widespread success was a design priority. Our team showcased FINCA's rich library of resources with a clear navigation structure and streamlined information architecture. Specific design elements like sliders, testimonials, statistics, and infographics reinforced FINCA's position as an industry leader and served to attract potential clients and talent.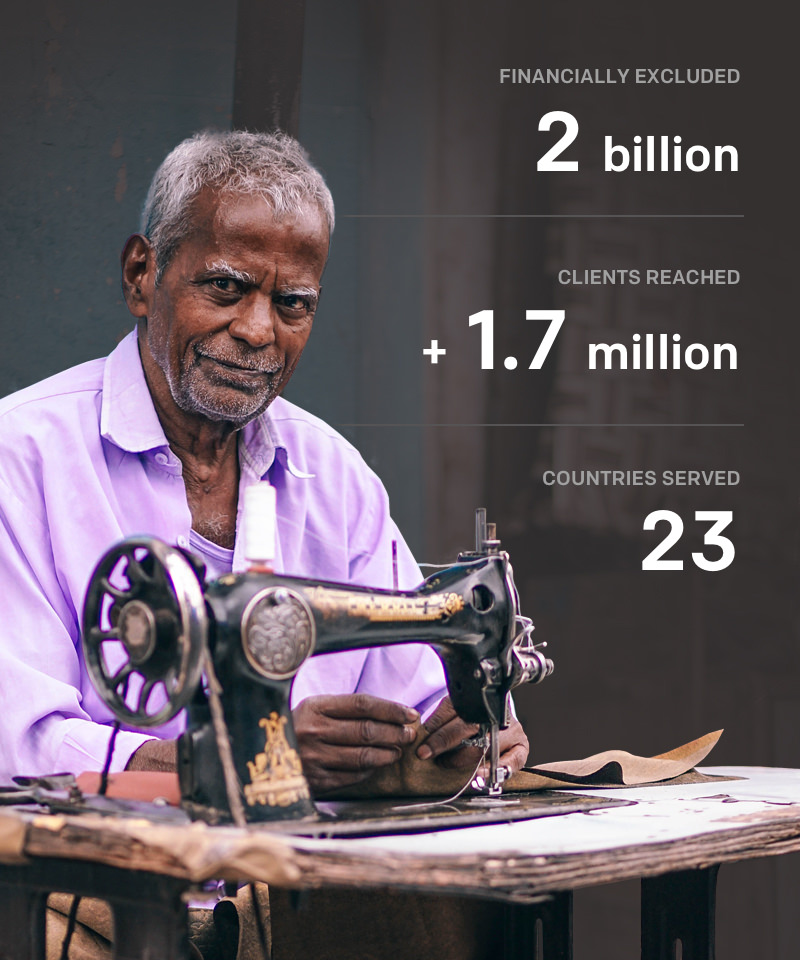 Empowering Female Thought Leadership
A major objective our strategy team tackled was to emphasize the strength and stability of FINCA's widespread network. It was imperative to highlight FINCA's position as a thought leader as target audiences included shareholders, social investors, and potential investors. WDG designers created an easily navigable menu structure to maneuver audiences towards banking publications, financial technical news, and other valuable resources with ease. The site needed to reflect FINCA's emphasis on empowering women as over 50% of FINCA's clients are female. Specific pages, assets, and infographics were designed to highlight the social impact of FINCA's successful work with female-owned businesses and clients.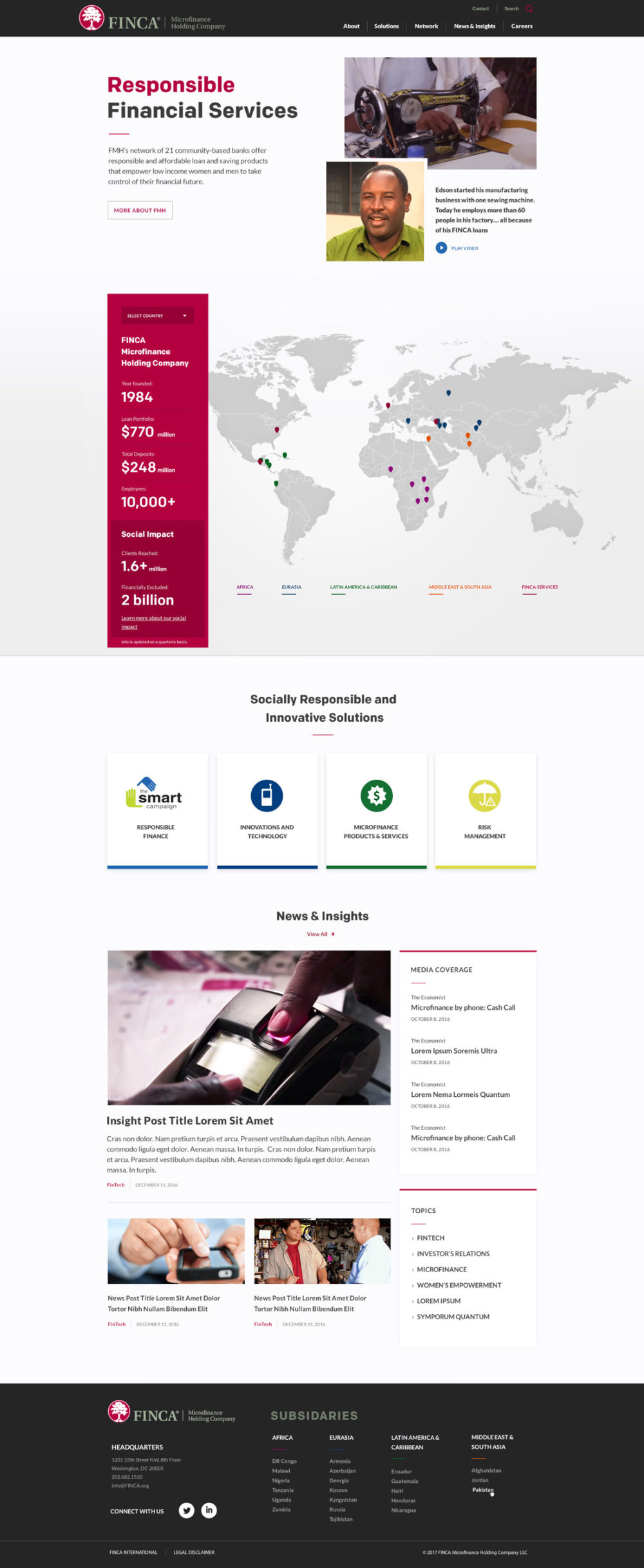 Focused Flexibility
The new site was designed using flexible layouts. A large kitchen sink contained a multiplicity of design elements, including sliders, testimonials, statistics, and more. With a global audience in mind, the aesthetic was clean and efficient, with limited storytelling to clutter carefully curated assets. Statistics and infographics, including a specifically-designed map showcasing FINCA's global influence, were given prominence. Assets showcased actual clients achieving real success across the globe to support the initiative of social good, while iconography allowed for clear navigation with limited text.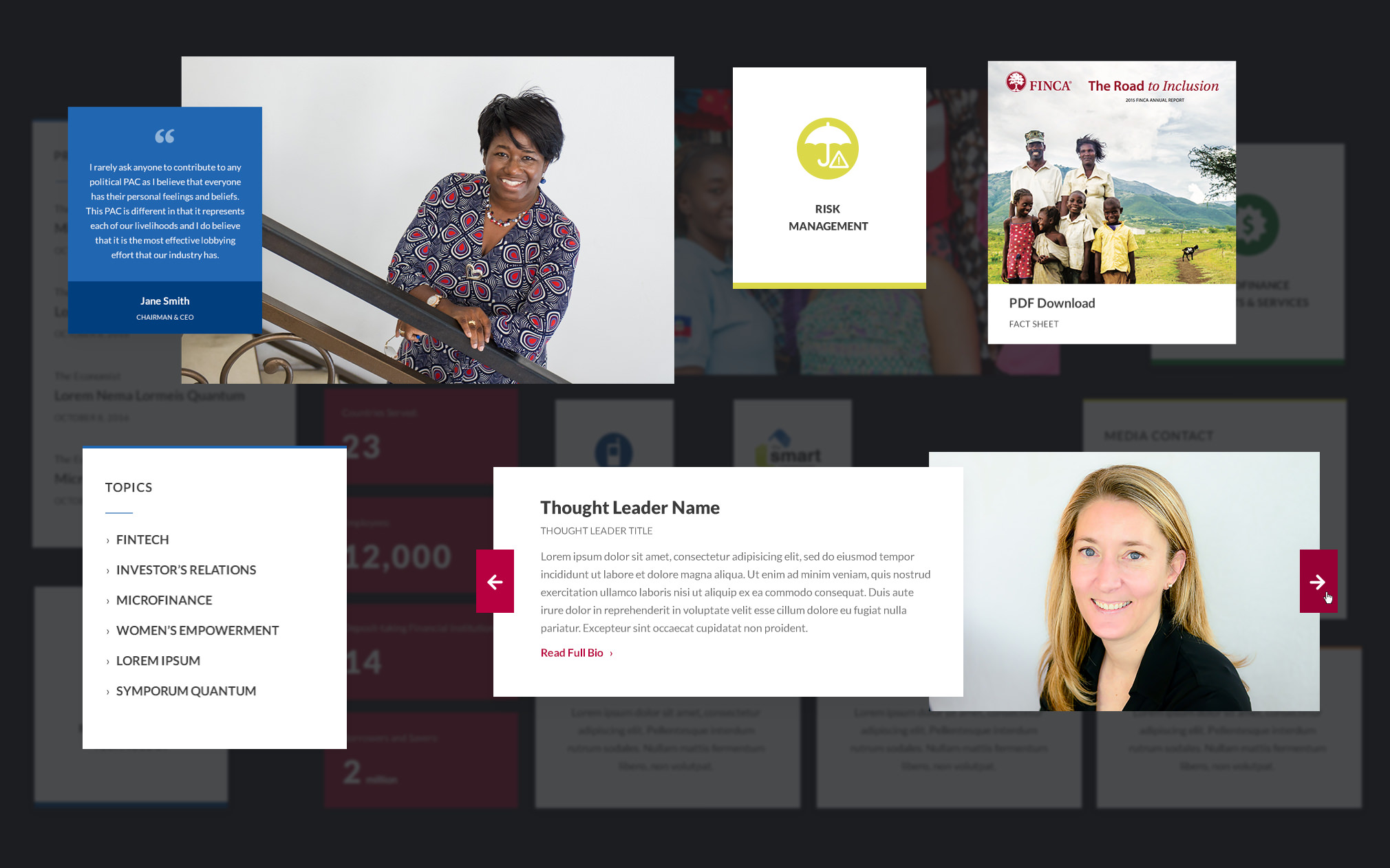 Mapping Global Success
WDG developers worked created a unique, interactive map feature at the request of the client to clearly illustrate the global reach of FINCA's financial and social impact. To communicate the significance both FINCA and their subsidiaries have in the region, our developers used custom CSS3 animations to create interactive effects. The ultimate layout creates a seamless user experience, with an easy to use functionality and effortless presentation.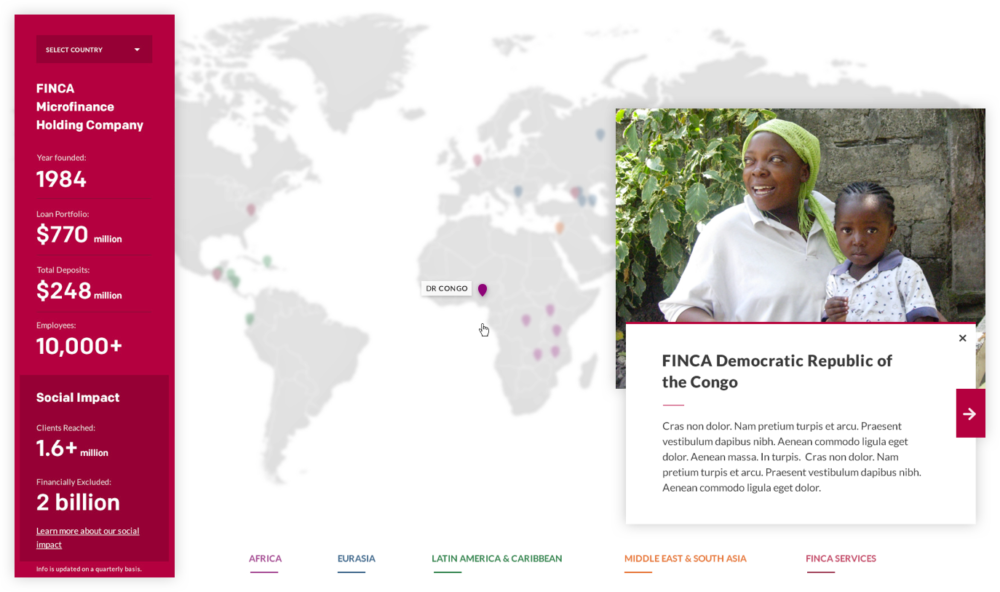 Ensure Ease of Administration
Knowing the site needed to be developed in realtime as FINCA's efforts expanded worldwide, we instituted a scalable content management system. Using a number of flexible WordPress layouts ensured easily manageable content updates for FINCA administrators. The secure environment surrounding FINCA's work required our developers to team with their internal development department in order to coordinate site deployment to a secure production environment.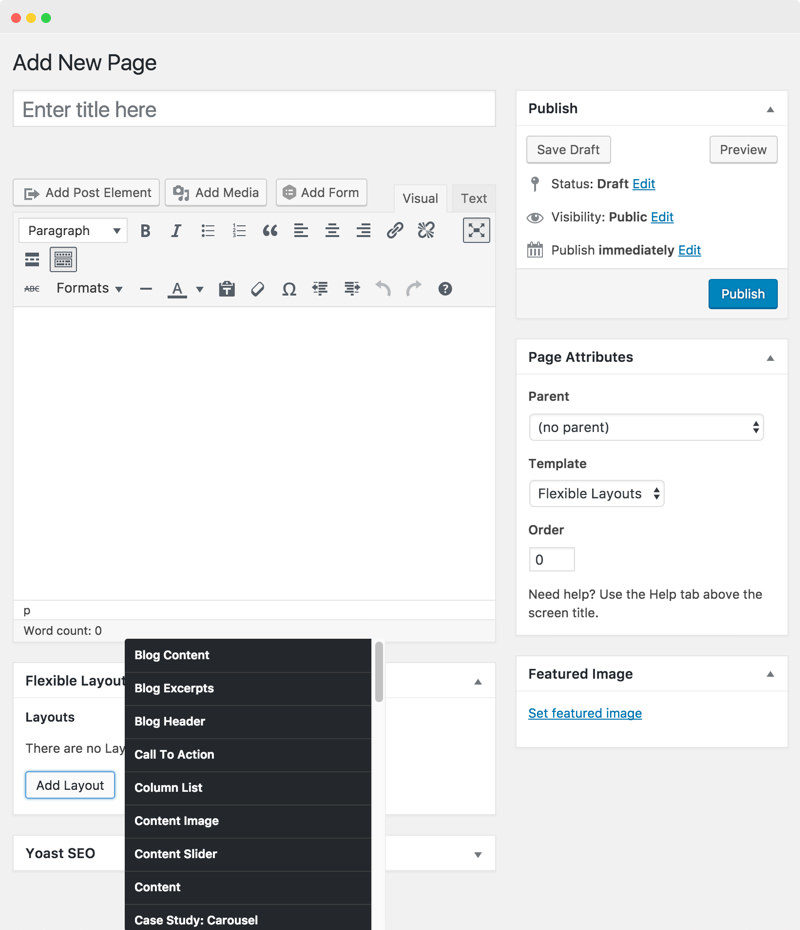 Start a Project
Let WDG Help You
Grow Your Business!
Let's Talk