WordPress Partner Ecosystem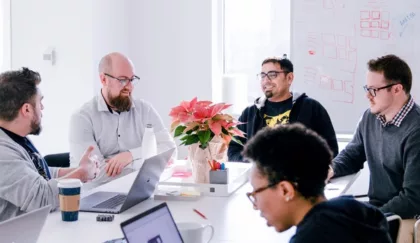 ---
Through WordPress VIP's Featured Creative & Development Agency Partnership, WDG proves to be a golden example of reputable technology driven group. The following article is a phone interview with Peter Slutsky, the Director of Partnerships for WordPress VIP, an enterprise group within Automattic, which is the commercial company behind the popular Open-Source Content Management System, WordPress.
Tell us about WordPress VIP and The Relationship With WDG
WordPress VIP is strategic partners with WDG and as one united WordPress team, WDG has the WordPress VIP development team with them every step of the way – from planning development resources through content migration and launch to extensive security measures and full code reviews including a secure WordPress hosting infrastructure. WordPress VIP is the most secure platform that works with large publishers and enterprise users across various industries. We rely heavily on our partner ecosystem to do the design, development, and discovery work around building WordPress sites and applications. Having really strong partners in certain verticals is incredibly important to VIP, which is why we selected WDG as one of featured WordPress partners.
The benefit of selecting WDG as part of VIP featured partners program is that they have an incredible portfolio of complex projects including Drupal to WordPress migrations, SharePoint to WordPress migrations and they are already experienced implementing complex WordPress Gutenberg websites. The reason and main business challenge for VIP, is when we have a client who needs to become the best-in-breed, and we need to connect them with the best possible partner for that to happen. This is where WDG has always delivered.
As part of the partnership, VIP works with many different people and teams at WDG. From skilled technical people on discovery, technical, and client kickoff calls. WDG has the perfect balance of resources with various creative and web development skills. For example, there are senior full stack web developers, senior management, project managers, and so forth. There is always a diverse group on client calls and from what I gather, they do not hire junior technical staff. When we introduce them to our clients, we hear positive results. We have a number of large clients who worked with them. Most recently, they worked with an enterprise client, and they delivered a complex web application within a very short and aggressive timeline. Their implementation is really strong, they stick to budgets, and their discovery is really good, which always contributed to a strong engagement.
"I trust them 100 percent. I put my reputation on the line by introducing them to my clients, but they always deliver on a super high level".
How does WDG, perform from a project management standpoint?

Fantastic. That's their strongest position. They take these complex projects and are able to make them tangible and digestible. I've never heard a complaint about their ability to manage the process. At every level, I've been impressed with the coordination and talent level that I find.
What did you find most impressive about them and what advice do you have for potential clients?

I work with a lot of agencies in the industry, and WDG is an incredible brand, in that they've built a high-visibility and respectable brand, and they're able to deliver on complex projects. My personal and professional advice for potential new clients is to allow WDG to take you on the journey, starting with the discovery process and ending with QA, launch, and reflection. They have a clearly defined process, so when you work with them, you're investing in that journey. Trust their leadership and process.