Their team was receptive to our needs and was always willing to take the time for us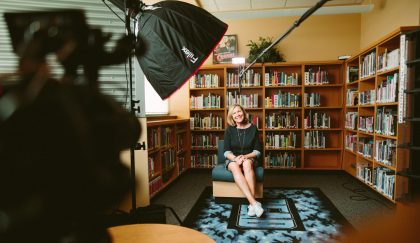 ---
A recent third-party analyst from Clutch research interviewed Boardsource's director of digital & marketing. BoardSource is a Washington DC based nonprofit dedicated to serving boards of directors and CEOs; they work to improve nonprofit leadership.
Please describe your role.
I was the former Digital Director responsible for all digital campaigns including the digital transformation of our complex and content heavy WordPress driven platform.  
During your engagement and relationship with WDG, what challenges were you trying to address?
We have worked on several projects with WDG. The most recent digital initiative focused on creating a robust digital advocacy platform for our clients who are informed and experienced board members. Our digital engagement was focused on storytelling, explaining the importance of advocacy, and ensuring that Board Members (our primary audience) understood the best paths to help their nonprofits enhance their standing in the community.
WDG designed and created our primary WordPress site for boardsource.org (Our nonprofit membership based website) and now we wanted to consolidate with one digital agency. 
Our advocacy website was designed and developed as a separate website by another web development firm a while ago. The site was hardcoded with specific styling and because we are not familiar with HTML and other coding languages, it was difficult for us to make changes. Our advocacy website needed both a refresh and a flexible content management system (CMS).
Having prior experience and a great working relationship with WDG, it was a no brainer to re-engage with them for our advocacy website redesign. 
What was the scope of WDG's involvement?
This was a start from scratch type of engagement with a discovery and strategy phase on how best to tell our story and how to create a useful online resource for our audience. WDG redesigned and rebuilt the entire website with flexibility and scalability in mind. Their team redesigned the user interface to create a better experience and implemented WordPress as the primary content management system to make it easier for our web managers and marketing teams to manage on the backend. Now, we can add new pages, sections on pages, create pages from scratch, and add different images and media types. By switching our primary CMS to WordPress, WDG was also able to fully integrate our site with our AMS system, including the e-commerce component. That really showcased both the power of going with WordPress and the capabilities of WDG's development team.
In regards to the actual aesthetics, WDG used the branding that we established and gave our marketing team recommendations on how to make it more web friendly and sleek. Their services also included a detailed WordPress training workshop before we deployed the new website. Within the training, we learned how our platform was built, the content types, taxonomies, and how to add, remove, edit pages, sections, add media (pictures, videos, podcasts etc) and much more.  
What is the team composition?
We mostly worked with our primary project manager and one more project manager that was responsible for documentation and training etc.  Their team included a digital strategist, project manager, designers, and web developers. A web project is never a one person job.
What feedback can you share that demonstrates the impact of the engagement?
WDG's strategic vision and work has improved our overall web traffic and board member satisfaction.  As a web manager, it is immensely easier to manage the website with WordPress. A few weeks after the launch of our redesigned advocacy site, we had at least 15 people who used the site previously tell us about how great the new design looked and how much easier it was to navigate. The redesign made an impression on the community that we serve.
How did WDG perform from a project management standpoint?
In the past web redesign project, we used Basecamp, but WDG switched to using Jira and Confluence for our second redesign project. We had issues on our end prioritizing the project, which threw WDG off because we didn't follow the initial timeline. As soon as we were ready to pick up the project in earnest, their team jumped in to help us figure out a new timeline. At the end of the project, we were under pressure by our organization to complete the site. Their team was kind in dealing with frantic emails and calls to get the project done quickly.
What did you find most impressive about them?
Working with WDG is great. Of all the companies that we've been able to work with, they've been one of my favorite companies. Their team was receptive to our needs and was always willing to take the time to walk us through a product. We have asked a million questions and they took the time to answer each one to make sure that we understood.
Are there any areas they could improve?
We put them in a difficult position by being behind the eight-ball. It was difficult to restart the project after it had been dormant for a few months. We had a few bumps when we restarted conversations but once we were on the same page, the collaboration went well.
Do you have any advice for potential new client for WDG?
Ask for what you need and make sure that you're prepared when you go into conversations with them. Their team will listen and reflect your requests in their work. They're receptive to discussions and feedback. As long as you know what you're looking for, they're a great partner.
Contact WDG by [email protected]