5 Steps to Help You Respond to that RFP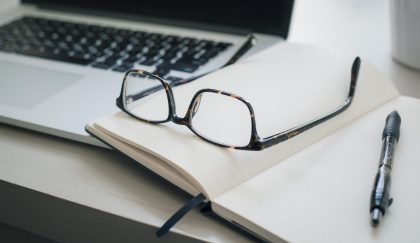 ---
A request for proposal (RFP) looks a lot like that 10-page paper you wrote in college where you only had information for half the pages and fluffed the rest with repetitive points, run-on sentences, and filler words. You finished the whole paper and realized this could have probably been a one page summary, in bullet format, if the professor allowed.
Someone, anybody, please tell RFP writers that less is more!
But alas, these long-winded RFPs are where opportunities for new business begins. We are in the business to build websites, think digitally, and get paid; new projects let us strut what we got!
Here at WDG, we established a process for effectively approaching RFPs, thus saving our team from having to read the requirements over and over and over again. In this blog, we're sharing five key guidelines to help you better your own RFP response process.
Do Your Basic Research
Research the company under examination and look for press releases and articles written about them; it is helpful to know how people outside the company describe your potential new client.
Spend some time on their homepage and About Us page to see if you can infer the gist of who they are and what they do. A company mission statement would also be good to note here.
Along the way, write down any questions that can be answered in the full RFP or introduction call.
As you read through the RFP, bring together the preliminary research you did in order to extract information and infer what they are looking for in a newer version of their website.
Monitor the RFP for main goals, compelling words and phrases, pain points, and tone of voice.
Look out for words like create, want, need, and seeking since that is usually followed by what they want for their site.
Pay attention to adjectives that appear throughout the RFP as it could be used to create a further connection with the client in your proposal.
If they have criteria of what they are looking for in a vendor and/or their site functionality, write that down as well.
If you can gauge the tone of voice of the proposal, this can be a good indicator of how the client feels about their current site, pain points, and what they need out of your proposal.
Any mention of deadlines and budget should also be noted.
Question how a website redesign will help to achieve their goals, i.e., why would advanced filtering options help to organize their resource library and improve user experience?
Summarize the RFP to the main points. Create strategic recommendations to organize your action plan and map out your proposal.
Schedule an Introduction Call
Once you've gone through the RFP, schedule an introduction call to clarify your remaining questions. This is the best opportunity to engage and impress your potential new client. It's helpful to position questions with an opening statement that lets the client know you've done your research; i.e., I understand that your organization provides education plans and services to the American school systems but could you tell more about how your mission is being accomplished or not accomplished through your website?
Thoroughly Audit the Website
After strategically reading the RFP, you will have more context into the woes and goals for the site. Knowing what we know now, let's go back to the scene of the crime.
Does the website support the goals of the company?
Can you clarify the lingering questions you had from the RFP by looking through the site?
How will you solve their main goals through digital strategic recommendations?
Personalize an Introduction and offer Strategic Recommendations
You are a highly effective company with a streamlined proposal process and proposal template. But remember that one size does not fit all. Steps 1, 2, 3 +4 will inform the details within your baseline template that need to be tweaked, tailored, added, or removed. Maybe you're going to have to change it all and that's okay.
It is easy to fluff a proposal up, but we are here to get down to business. Pair your introduction with a couple of strategic recommendations that put your value into the context of their site. Provide examples, explain your reasoning, and give a plan of action.
Share this with the rest of your sales team and they will be equipped to put together the rest of the proposal from creating a cost breakdown to sharing the most relevant case studies. Let your team weigh in on the initial recommendations as well.
We live in a world that has become highly automated. You know it, I know it and they know it. If you're going to go after a new project, show them value with both your hard and soft skills. Paint the picture of your full understanding of their website pain points with a personalized introduction because you are invested, you care and you know that your team can redesign a website that will solve these issues.