Combat Corona with Your Website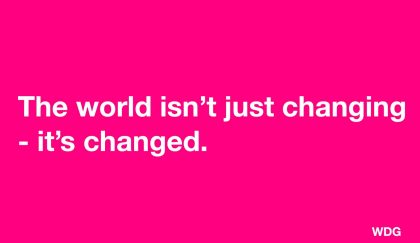 ---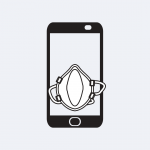 In the COVID-19 era, your digital presence has never been more vital. As the physical world continues to be closed off for the foreseeable future, the digital space is opening up as people are re-calibrating their lives and organizations are shifting their models of operation during the mandated quarantine.
The world isn't just changing — it's changed. Even after the pandemic settles, the impact of all-things-digital being ramped up will remain. There have never been more people online than this moment, never more eyes and fingertips on more screens. So even in this time of uncertainty, the beacon of opportunity awaits.
The Digital Antidote: What Audiences Want Right Now
The needs of users at the moment aren't wildly different than before the pandemic — content, connection, convenience and community remain prioritized. But now, audiences want more of everything that can be provided digitally, all with more urgency than ever.
Information: Whether it's an update regarding the stimulus bill, the timeline of flattening the curve or the status of testing availability, more people are consuming the news more often (and nearly all news of the moment is Corona-related). To accommodate this need, try to provide your users with relevant, helpful COVID-19 updates about your industry or organization specifically.
Distraction: Conversely, audiences don't want to be overwhelmed by the infodemic of everything-Corona, and streaming services are capitalizing on this unprecedented need for home entertainment. If your site can provide content that's not explicitly about the pandemic, it's a welcome respite for many.
Connection: Obviously, the toll of loneliness created by social distancing/isolation can be alleviated by remote digital tools to stay in touch with family, friends, coworkers, and clients. Video-conferencing platforms such as Zoom, Slack and Microsoft Teams are reporting record usage stats to evidence this trend.
(A Sense Of) Normalcy: While your audiences are spending more time than ever at home on their devices, they are still trying to recreate a familiar rhythm for their lives. Any digital resources that help accomplish this are in demand — from parents scrambling with ClassDojo to homeschool their children to gig workers still networking on LinkedIn for career opportunities.
Market Survival: How Industries Are Responding
Businesses and organizations that already had a virtual bend to them — streaming services like Netflix and online ordering behemoths like Amazon — are thriving whereas others are struggling for relevance. Film studios are pushing new releases digitally, newspapers are pausing or stopping print editions, restaurants strictly exist for delivery, schools are leveraging digital resources for distance-learning, gyms are providing classes online, and there has been a proliferation of telemedicine in the wake of the pandemic.
Whether you're a nonprofit, association, corporation or publisher, now is the time to accelerate and expand your digital visibility and capabilities. If you were debating a website redesign before, the current state of the world has since decided for you.
Your Website Rebuild: A Necessity
A new website or the bandied term digital transformation is a perfect response to your audiences' growing need for online connection in this post-Corona reality. A rebuild provides the ability to integrate all the tech and teams of your organization, maximize operational efficiency, leverage brand messaging and allows you the autonomy to truly focus on your mission and high-level goals.
Though this process requires internal buy-in and planning, begin with an audit of how your organization operates:
For each team, what current processes are in place?
Which tools/platforms are you using, e.g. CMS, CRM, APIs?
Which systems are connected?
Which of your services/goods can be best leveraged digitally?
What messaging is most essential for your key audiences?
A new, quality website will give organizations a data-driven perspective on their performance and priorities along with a creative partnership with an agency that will help further their business objectives and audience needs, from initial workshop sessions through post-launch maintenance.
Immune to Change
We're all trying to survive and adapt together in this new era together. The Corona paradigm shift has taken your digital presence as potentially being a supplemental part of your organization to now being the primary one. Quarantined audiences are looking to the internet and websites now more than ever for comfort, solace and security. For all those people in need, how are you going to help?