Strategizing Your Website Redesign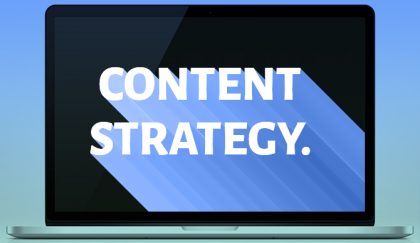 ---
Have you ever wondered how your site stacks up against your competition? If you have any kind of strategy, it probably goes like this: 1. Go to Google. 2. Look at benchmarks, or where your site ranks compared to your competition. 3. Examine the "look" of your site. Scrutinize imagery, implementation of branding, and desired "wow" effects. 4. Write up a report and recommend actions.
Easy, right?  Wrong.
These are the obvious standards, but analyzing the effectiveness of your site goes beyond aesthetics. The processes of gauging site performance and how it compares within your industry is no simple task.
 WDG has a Strategy team exclusively dedicated to researching the art and science of website redesign. According to WDG's Chief Strategist Vajaah Parker, "When embarking on a site redesign, it is vital to look far beyond aesthetics. You must go in-depth into the strengths and downfalls of content, calls to action, taxonomies, social media strategy, lead capturing, and more."
Below, Vajaah and WDG's team of expert strategists share insight into their multi-layered analysis process.
1. Internal Audit
The first step to any successful website redesign is always to look internally. The goal of a website redesign is to improve overall site effectiveness, ie. conversions, donations, membership, signups, purchases, and other measurable KPIs.
Use of color, imagery/video, and branding are the mere face of a redesign. If you want to look at the real players, consider elements such as formatting, taxonomies, labeling, menu structure, navigation, performance and speed, vocabulary, calls to action, and content.
During an internal audit, WDG strategists inspect the aforementioned elements and determine whether or not an organization has more than one property. Strategists consider social media properties, microsites, and third party portals to assess how each property is related to another throughout the network. This allows for an overall property governance plan and the introduction of global elements like network wide navigation or federated search.  
Look at what content is being prioritized and the format of that content. Is vital information organized in long form articles, infographics, or video? Examine vocabulary and how buckets of content are labeled.
Also, don't forget about in-site search. WDG strategists benchmark in-site search by reviewing search history and user behaviors before and after search results are returned. They then work with internal stakeholders to determine whether results are relevant or if additional factors should be weighted.
SEO and site searchability are also huge qualifiers. The WDG Strategy team checks client websites and their competitors for SEO identifiers via Moz Pro and Alexa. These metrics are recorded in order to provide data-oriented reference points for authority and rank. KPIs are communicated in terms of measurable goals, and these metrics reinforce standards in order to gauge success over time.
Additionally, the WDG team of strategists conduct internal analyses of mobile friendliness. There are still some businesses and organizations that are having difficulties convincing internal stakeholders that responsive/mobile friendliness is worth  the investment. Web analytics, statistics, and competitive/comparative analysis are used to prove the case for responsive sites.
2. The Competition
After an internal site audit, research and discovery examines competitor sites. Viewing the sites of the players in your industry will provide benchmarks and standards for measure. During this practice, WDG strategists examine strengths and weaknesses of main competitors, and analyze ways in which these can be integrated or avoided during a redesign.
Our strategists examine elements such as taxonomies, naming and labeling, social media integration, calls to action, and resources. They strive to answer such questions as: "Is there an expected naming convention?" "Are there any popular avenues of social media that our client is not currently participating in, but industry competitors are?" "Is it common within the industry to include a site blog or to provide white papers?" Once these answers are determined, a plan of action is drafted and implemented. 
3. Comparative vs. Competitive
As important as it is to look within your industry at direct competitors, WDG's strategists place just as much emphasis on performing comparative analyses. They often research other websites that users within a client's target audience may frequent.
The shift from competitive to comparative investigation allows researchers to gain insight across all verticals, not just within one industry. For example, a local delicatessen would not be a direct competitor with a large-scale grocery store, so comparing these two businesses would not be appropriate during a competitive analysis.
However, both organizations offer patrons deli sandwiches. A hungry lunch goer could choose to patronize the neighborhood deli or grab a sub from the large chain grocery story. These two aren't direct competitors, but both market the same product to the same demographic. If the local deli were undergoing a site redesign, only a comparative analysis would examine how a large grocery store markets their lunchtime sub and sandwich options. By looking outside direct and obvious competition, further insight can be offered into calls to action, highlighted content, targeted language, and so forth.
4. Looking outside of the box
We don't stop there. If you want the best insights into creating a truly successful website, we know you have to look outside of the box. Seek unpredictable stores of knowledge, conduct research from other verticals outside your industry, and even analyze information unrelated to your KPIs.
At WDG, we have experience designing sites across the board. We have served verticals from small tech start-ups to global non-profits, and everything in between. As a result, we have key insights from vast and varied experiences to offer our clients.  
For example, we have created incredible websites for many national and multinational nonprofits. One might think we would only analyze other nonprofits for our clients as a reference point; however, in working with B2B and B2C companies focused on sales, we found our experience actually provides great fundamentals for fashioning a site that works to increase nonprofit donations, as well.
Similarly, when executing such external audits, the WDG research team will investigate how other industry and non-direct competitors practice lead capturing. For example, we might explore how a B2B is extracting site visitor demographics from white paper downloads,  publishing gated content, and incorporating a compelling call-to-action.
Social media is also an integral research tool. WDG will look at social media strategy by analyzing how other companies integrate social media into their site, as well as the manner and frequency with which they post content. The WDG team will also review the use of photography and videography to determine whether media appears to be original or stock, and the resultant overall experience it creates in the perception of the site.
5. Completing the Process
After internal, competitive and comparative analyses, WDG's Strategy team conducts a gap analysis. During this process, a totality of the findings are presented. Resulting recommendations are compared with the client's current content, available assets, and sustainable capabilities. Any differences are summarized in a gap analysis to identify the missing pieces to be crafted. This process is only the beginning of WDG's ability to fully execute a successful site redesign and meet benchmarks.
Want to make sure that your redesign meets all your measurable goals and promotes conversion? Need help preparing for a redesign? We're here to help! Whether you want assistance getting started or want a full site audit, get in touch and let's set up a time to discuss how we can assist. Like this blog post? Pass it along to a friend or colleague, and don't forget to tweet us.