How to Create Landing Pages for High Conversion Rates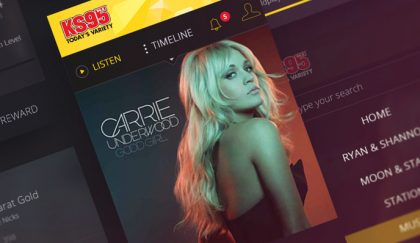 ---
CLICK HERE AND GET YOUR FREE TRIAL!
LANDING PAGES ARE THE KEY TO CONVERSIONS!
PUT BIG IMAGES HERE!
DON'T CLUTTER YOUR LANDING PAGE!
DON'T DISTRACT FROM THE CALL TO ACTION!!
ALL CAPS STILL WORKS!
SET YOUR BUTTON PRECISELY 60PX TO THE RIGHT OF YOUR CTA STATEMENT!
Okay, maybe we jumped the shark on that last one. But there are a lot of magic formulas out there telling you how your website can achieve more conversions. Not all of so-called "best practices" are necessarily backed up by evidence.
When you do a quick Google scan of conversion best practices, you get a mixed bag of
A thousand plus ways to position images
Leveraging well-known clients
Trust indicators
Navigation options
Split audience CTAs
Detailed vs. simple testimonials
"I" vs. "You" statements
And a lot more
When you read a list, the "top ten ways to magically X and make lots of money" and other self-help essays, you should probably check to make sure whether they are actually providing value to your work. Are these things that really improve your bottom line, or are they distractions from you (and your team) from seriously checking and testing with your own unique audience?
So let me be the first of a stream of online bloggers to end any passive engagement with you:
Stop what you're doing right now. Yes, you, and yes–stop passively reading this blog. Get up on the edge of your seat, my friend. Pay attention.
I don't care what part of your corporate food chain you are in (well, hopefully if you're reading this article, you should be somewhat aware of your organization's decision-making. If not, maybe you should share this blog with someone who is), pick up some paper and pencil or preferred writing apparatus.
You just need to do two things:
Create a list of items on your landing page/s
Mark which items you have not tested in any way shape or form. Not sure? Make a note of that.
Alright, we good? Let's continue.
When you're designing a business-to-customer (B2C) website, you are attempting to find the cutting-edge sweet spot that not only attracts customers, but ensures they sign up for/buy/download your product or service. Shortcuts are not going to cut it. Making a truly successful landing page requires patience, investment, and testing. Lots of testing.
Getting into the right mindset for B2C testing
Let's say, for example, you want to create an email sign-up for your featured service. You have a lot of options for this particular step. Should the form be on the landing page, or should users click through a CTA button to get to the form? Do you need more or less information? Does your target audience need more or less information about signing up?
A number of websites will tell you that less is more. And yes, that is largely true. But less of what? Less steps? Less information? Less time? Less of everything? Well, this is where understanding the value of your product and knowing your audience will help you make decisions to boost conversions.
We can go further with this idea of testing best practices for your organization.
A/B Testing
To be clear, there are a number of ways to test your B2C content and/or your landing page. Whether you are planning internal stakeholder tests or structured sample group testing, you should also have A/B testing in your regular testing toolbox.
A/B testing runs simultaneous tests between two or more landing pages. The goal is to identify which page performs in a way that increased conversions or other measures of success.
You can create unlimited variations to challenge "champion" pages. The purpose of utilizing these challenger pages is to draw out specific content changes that work.
It is important to note that simultaneous testing is crucial; what works one day might not work the next. You need to have enough back-to-back evidence to prove whether any success is a fluke of time or whether it is a sustainable change.
Here are some common content areas that could use testing:
Call-to-action placement
Image types
Copy tone
Security badges
Social proof
What's next?
There are a number of B2C good practices, but remember that there are always exceptions to the rule. What works one year for your company might not work the next. Are you looking at upcoming trends in conversions? This is a good time to consider future-oriented trends like digital personalization. Research your company's performance. Compare your performance to your competitors who also have access to your target audience. Routinely check your performance. Don't get lazy and think you can get away with a one-size-fits-all-every-time solution.
And, for the love of your users, test.
Need a digital agency that can help you create and test the best landing page for your audiences? Contact us!