Press Release: DC-based Domestic Violence Non-profit Organization is Gifted a New Website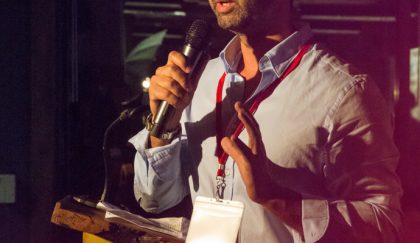 ---
DC-based Domestic Violence Non-profit Organization is Gifted a New Website, Pro-bono, Care of The Web Development Group
Washington, DC
July 20, 16
The Web Development Group, a Washington, DC full service digital agency, just launched the latest website in its portfolio of work for deserving non-profit organizations, as part of the in-house initiative, GiveBack DC. The Web Development Group founded GiveBack DC as a way to support the community and provide local non-profit and cause-based organizations with fully customized websites and digital marketing plans.
Bethany House is a DC metropolitan based not-for-profit organization that works to combat domestic violence by offering support and housing to victims in need. As part of GiveBack DC, The Web Development Group provided Bethany House with pro-bono strategy, design and website development.
Notable features of the new Bethany House website include a "quick escape" button, positioned at the top of every page, that allows site visitors to swiftly exit the page, while also wiping the site from the browser's history. A multi-language feature makes the site more widely accessible, and strategic design creates an easy navigation and quick path to services offered and contact information.
The new Bethany House website can be viewed at: http://www.bhnv.org/
The Web Development Group is a full service digital agency, providing digital strategy, design, implementation and marketing services. The Web Development Group serves Washington, DC, Virginia, Maryland, New York, Philadelphia and North Carolina.
Contact:
The Web Development Group
209 The Strand, Alexandria, VA 22314
+1 (703) 652-8438
###