University of Pennsylvania
Well-done is better than well-said.
The University of Pennsylvania is the fourth-oldest in the country and a prestigious Ivy League institution. Inclusion, innovation, and making an impact in local and global communities are front and center to their mission. A partnership between WDG and the University of Pennsylvania led to the development of a flexible design system in Drupal for the President's suite of websites that highlights the values of UPenn.
WDG delivered a new website experience that lives up to the words of UPenn founder Benjamin Franklin — "well-done is better than well-said."
Challenge
Update the school's digital brand to reflect current priorities and contemporary trends with an interactive and mobile friendly design.
Solution
A strategic framework that showcases content and integrates news & events across all devices.
Results
A central University identity ties all homepages together. This new site strengthens the university's brand, supports strategic priorities, and engages all audiences.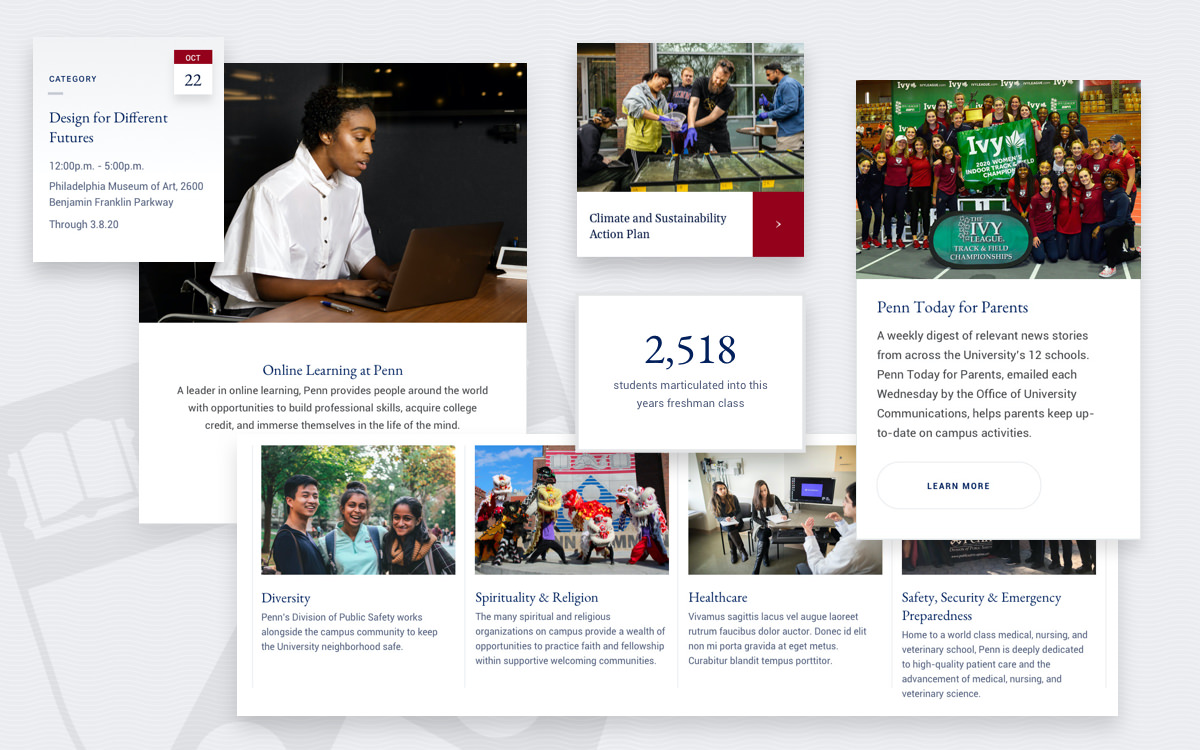 User experience improved for audiences and admins with a modular approach to site design. An extendable and easy-to-manage component kit for UPenn fueled a block layout for building out new pages, microsites, and experiences all within a cohesive brand identity.

The tools in the components kit can transfer from Drupal to WordPress and serve web teams working on experiences outside of the President's suite of websites.

With full editorial control in the CMS, the teams dedicated to the UPenn digital experience reduced time spent on day-to-day site maintenance. With more flexibility and availability from low/no code solutions, team members are freed up to focus efforts into special digital projects important to the University.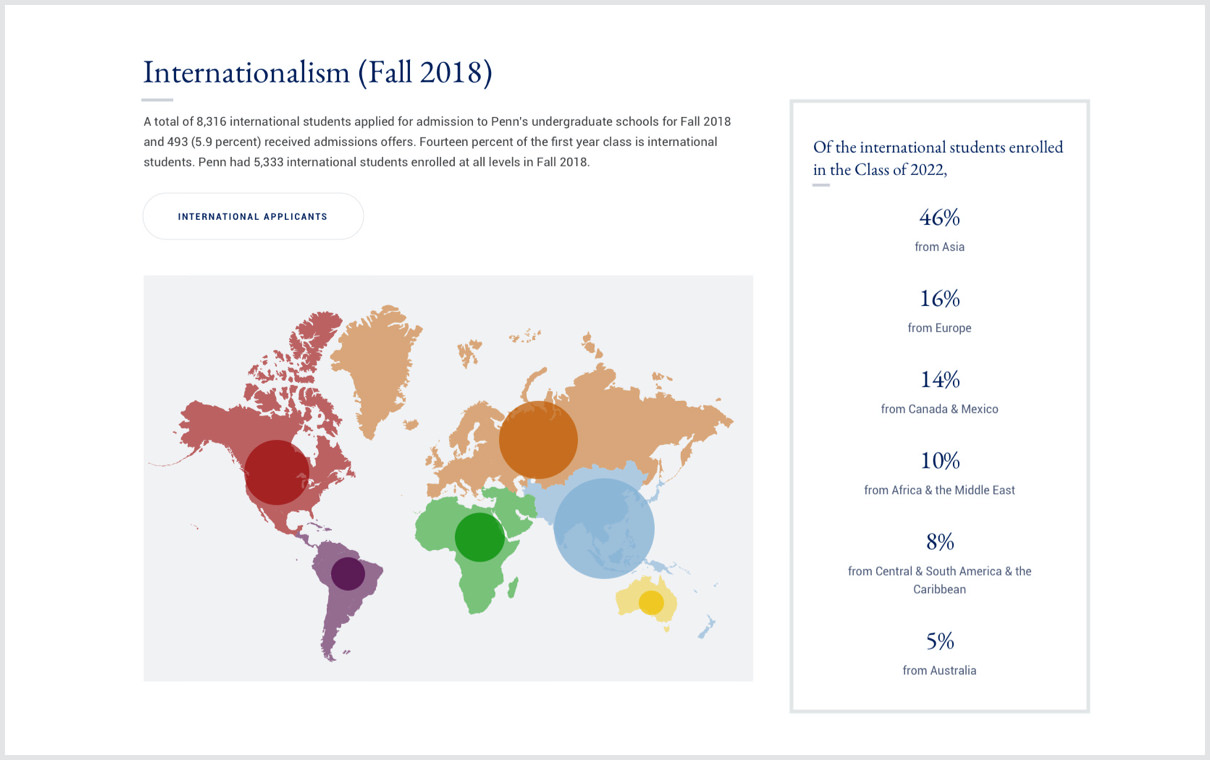 The diversity of audiences coming into UPenn.edu created a challenge for website contributors—how can the University's digital presence take on a unified brand identity AND deliver the right resources to the right crowds?

Diving in by establishing a user journey for UPenn's Research & Innovation where one didn't exist previously, WDG roadmapped a path forward with a digital strategy for flexible layouts. These now support varying content hierarchies and audience needs across the University.

This work formed the basis of a strong continuing relationship between UPenn and WDG that includes ongoing collaboration over five total digital properties. All of these properties support their users and admins with custom Drupal resources that empower creativity and engagement.

This project was a close collaboration between WDG's expert team of web professionals and UPenn stakeholders. We worked together to achieve:
Thorough discovery

Digital strategy

Leadership workshops

User experience

Visual design with a mobile experience

Component based design system

Front end development for Drupal 

Custom front-end parts kit

WCAG Level AA / 508 accessibility

The new UPenn.edu is equipped to support this prestigious institution on its journey into the future of inclusive policies, innovative work, and the impactful engagement of faculty, students, and staff.
Start a Project
Let WDG Help You
Grow Your Business!
Let's Talk