Unfused
Connecting students to certified tutors across the country.
Unfused
Connecting students to certified tutors across the country.
Information Architecture
Product Design
UI Design
Gamification Strategy
To provide high schoolers access to quality tutoring, a group of American University students wanted to create an online, video-based platform that connected students to certified college tutors—free of charge. When they approached The Web Development Group, we were tasked with researching, strategizing, and designing an ideal tutoring experience that would appeal to high schoolers all across the country.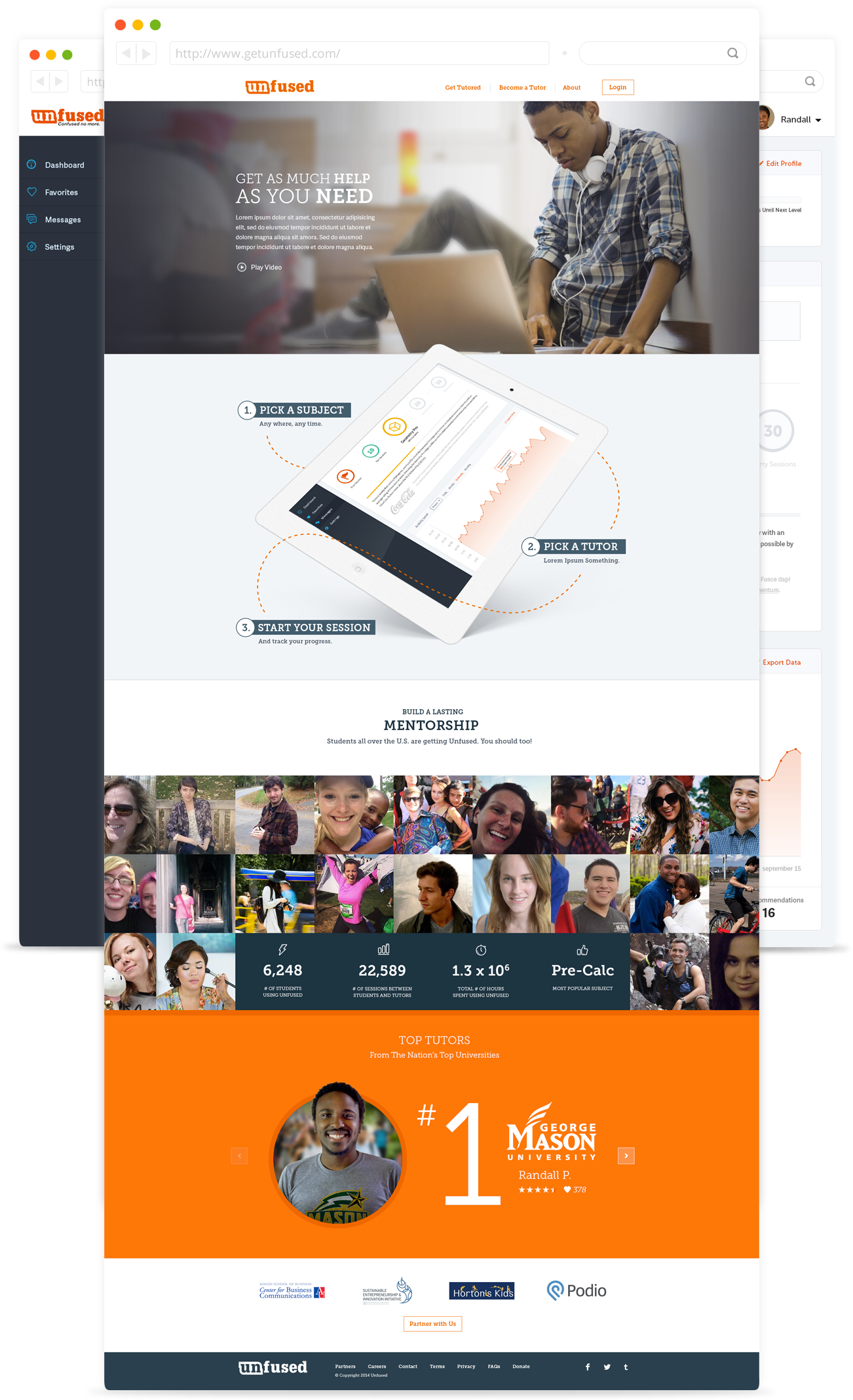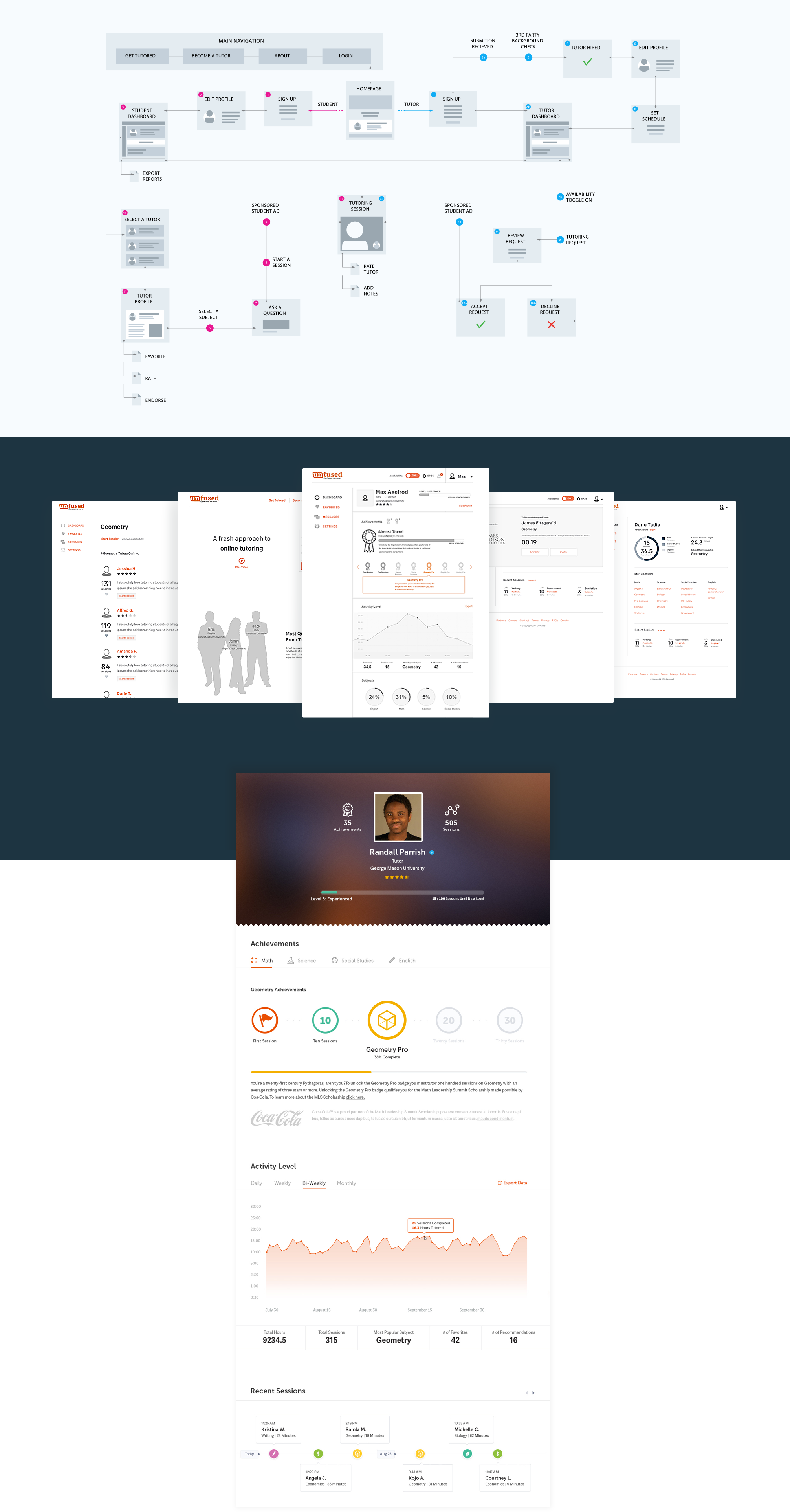 Gamifying the Product Experience
As a video-based tutoring system, Unfused needed to be designed to effectively support a host of capabilities including screen sharing, note-taking integrations, and file sharing. Based on working strategy sessions, our creative team determined that to attract student interest and participation, it was important to interweave gamification elements within Unfused's product design.
We designed an achievement-based leveling up system to give the student learners the experience of progressing through the tutoring system. Our design concepts highlighted many unique features, including the ability to track active tutoring time, number of sessions, session length, tutor profiles and tutor ratings, and session scheduling. Given the range of features, ensuring the product would perform on all devices was crucial.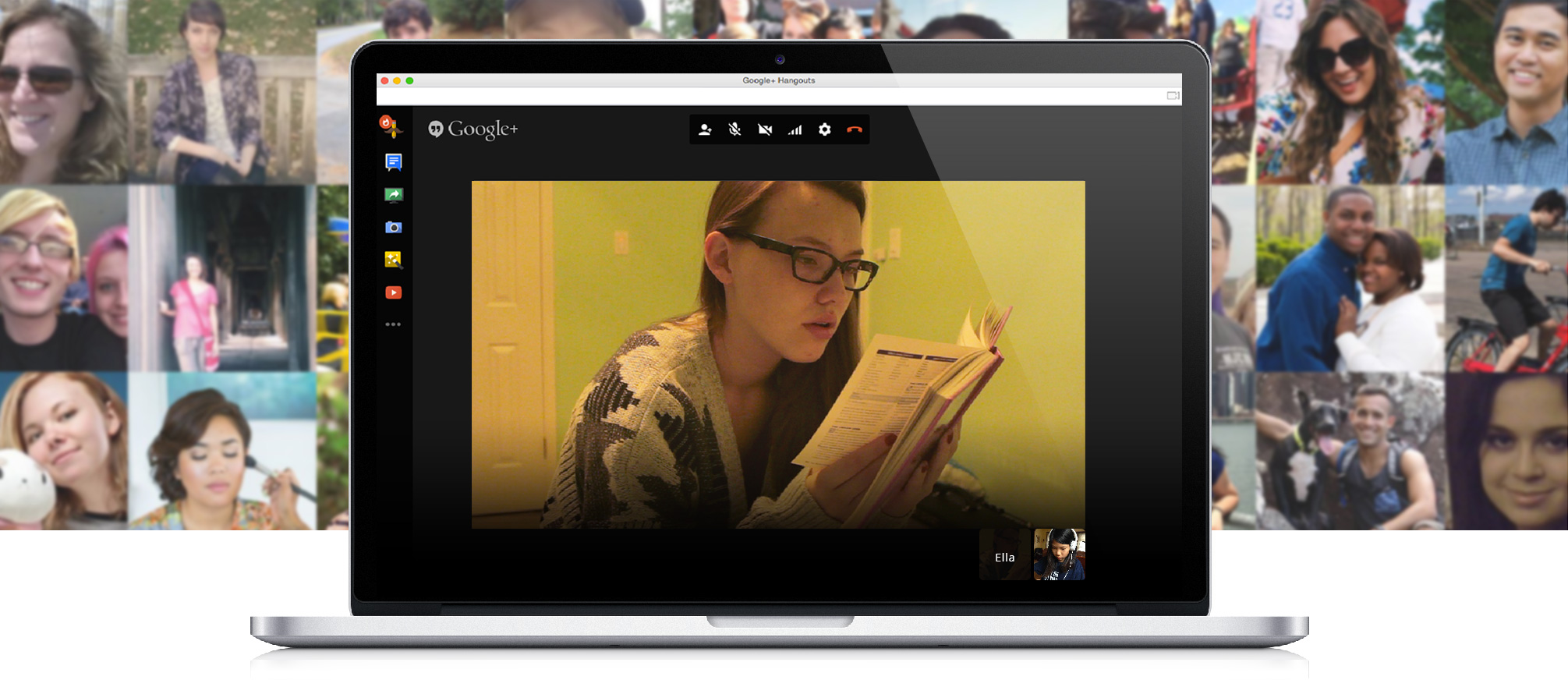 Google Hangout Integration
Because of the potential expenses associated with video-to-video services, we recommended integrating Google Hangouts to Unfused's learning platform as a cost effective way of providing free tutoring services.
When a student wanted to access a lesson, they would first be prompted to type their name and question into a modal box, which would than be displayed to an available tutor on his or her end. The tutor would be given a time limit to accept or decline the question. If accepted, a link for Google Hangouts would be provided.

Monetizing Opportunities
Because of the limited budget allocated to Unfused's project, working with the students to strategize more cost-effective solutions was of the utmost importance. Alternate third party integrations took place of more costly systems and we customized designs to provide future routes for monetization. Another significant consideration for our design direction was creating concepts that would appeal directly to Unfused's potential sponsors.
Results From the New Unfused Site
Since launching their new website, Unfused's number of users has increased by 107%, the number of sessions has increased by 116%, and the pageviews have increased by 227%.
Working with WDG was instrumental to us advancing our mission to offer free online tutoring to at-risk students. WDG not only did amazing work with UX and design for our new site, but also helped improve our branding and overall model. The roadmap we worked through with WDG is still helping us plan milestones for future development, meaning even greater impact.

Nick Eng Executive Director, Unfused
Start a Project
Let WDG Help You
Grow Your Business!
Let's Talk