Health.ly
Creating a deliciously decadent design to support the user experience.

D
esigned for a core demographic of users focused on managing health, Health.ly is an all inclusive resource center with custom features to help users maintain a balanced lifestyle. Social platform integrations and other features incentivize return users through news, action, curated assets, social sharing, and digital connections with other viewers.
Project Mission
Health.ly wanted to create an invaluable resource center for users featuring a robust collection of health-focused recipes with social feature integrations to keep users coming back for seconds.
What We Did
WDG designers created a delectable design to showcase the full user experience for target audiences. We created an interactive interface with featured and sponsored content to increase user engagement and revenue, as well as optimized all designs for three different breakpoints.
Recipes with Users in Mind
The recipes developed for Health.ly target a niche demographic of those seeking to balance nutrition and lifestyle. All recipes were required to clearly and easily display health-focused information, such as sugar, fat, and carbohydrate amounts. Our design clearly displayed health benefits and potential effects of different recipes on consumers with the intent of bringing forward both vital and supplementary information that affect users on a daily basis.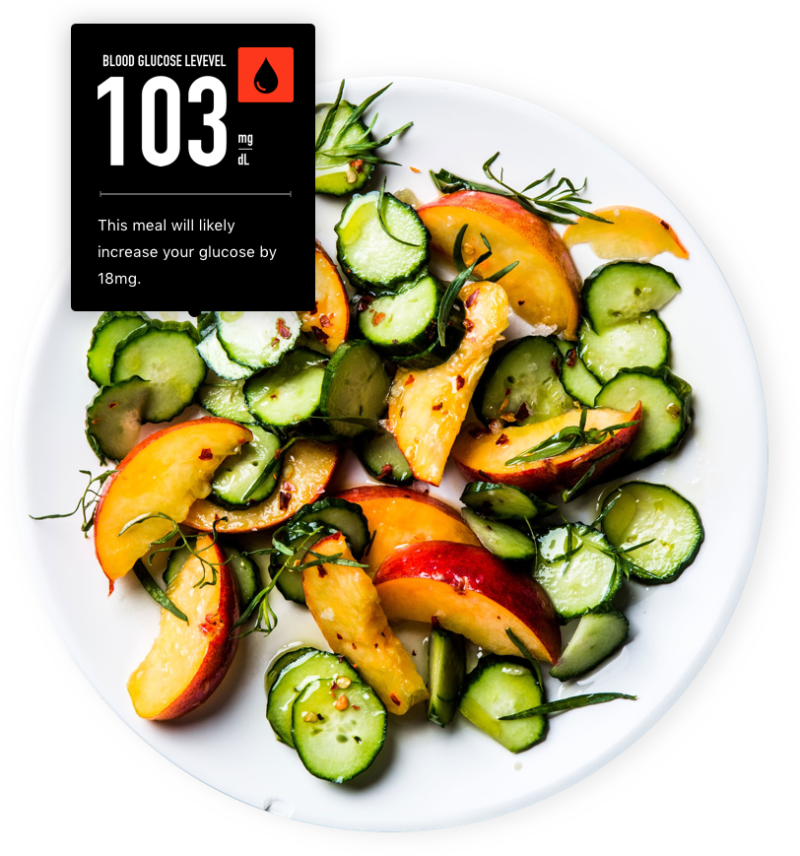 A Recipe-First Experience
The design of the recipe-centric site was driven by a tailored user experience. As the UX needed to be recipe-focused, grids of recipe cards were created with a multiplicity of options. These could be easily manipulated by administrators, who could sort the cards in whichever way they chose. They could be arranged visually or thematically in order to focus the content towards particular targeted audiences, such as creating "Kid-Friendly," "Holiday," "Vegan," or other recipe sets. In order to ensure the grid was not overly repetitious, our design team identified opportunities for both sponsorship and further health engagement in order to support revenue generation and entice return users. We created a "Featured Dietician" section with real insights from thought leaders, as well as opportunities for sponsored content, videos, partner features, and much more in order to fully support the dynamic layout.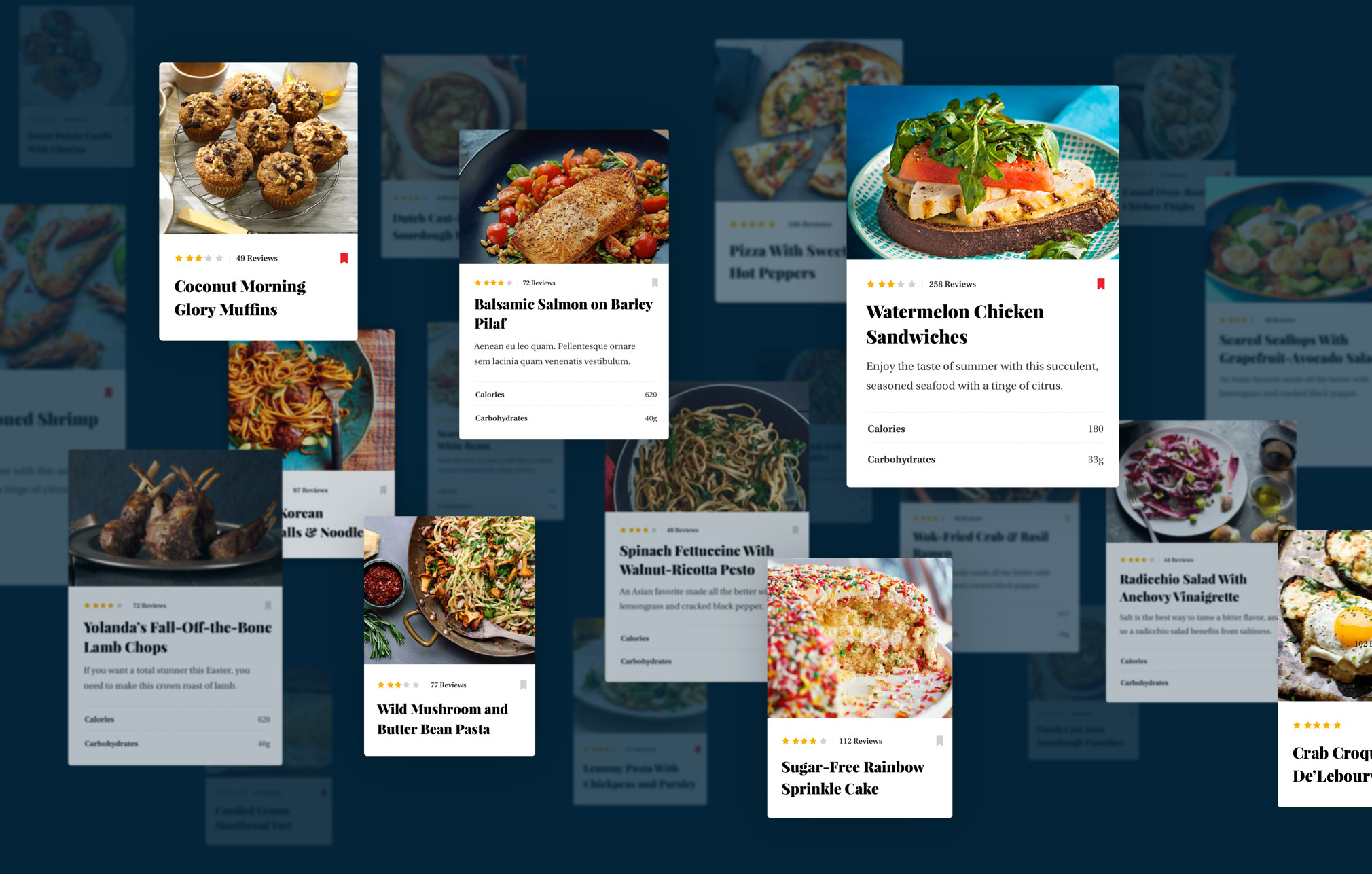 A Tapestry of Tastiness
The homepage design is carefully constructed to guide users towards direct engagement with others. The red color accents highlight social features and calls-to-action in line with Health.ly branding and a consistent color scheme. The elegant, sophisticated tone of the design is balanced with approachable, user-friendly recipe layouts. We also ensured eye-catching images are food-focused, visually appealing, and reinforce the recipe-centered UX. Health information and expertise are also conveyed secondarily to the stunning images with correlating infographics and text. Our designers isolated the images of the food to create an almost three-dimensional effect in line with the controlled, clean, and deliberate aesthetic.

An Interactive, Fully Responsive Cook Book
The design needed to be responsive for all devices as busy users must be able to access important health information quickly from any device. The desktop, tablet, and mobile designs also needed to be easily scannable in order for users to digest important information quickly. Between the three versions, nothing is lost from desktop to mobile or tablet in order to create a seamless user experience.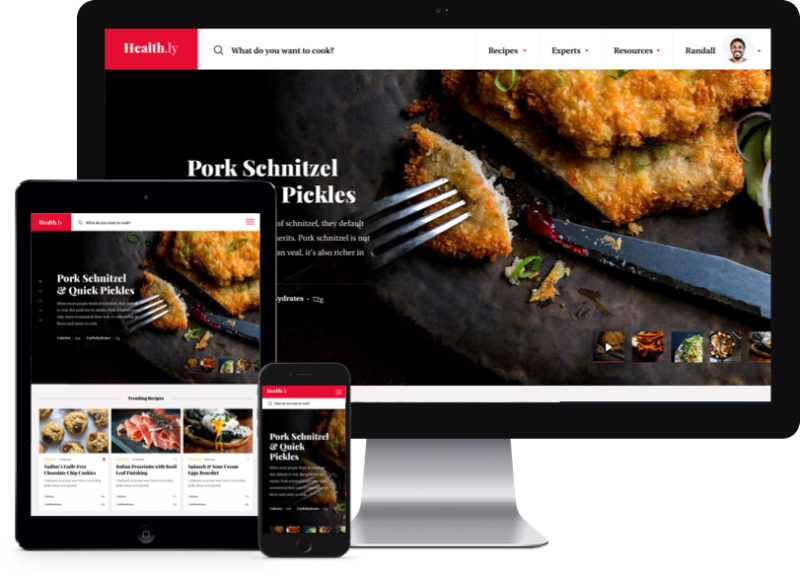 Leveraging Social Integrations for Community Expansion
The innovative social integrations of the Health.ly site are designed to connect users in a novel and exciting manner. All recipes, for example, receive a conglomerate rating based on user feedback, with favorite recipes moving towards the top of the page based on that information. Users can create a personal recipe book with bookmarked information that can be referenced on-the-go. They can also easily plan the week with a custom meal planning tool, like and share recipes, leave reviews, and rate particular aspects of the recipes (such as taste, cost, difficulty level, etc.). The nuanced social capabilities of the site allow targeted users to interact easily with one another and continually re-engage with the content to create a consistent and shareable experience. For example, in the "upload" section, users can actually populate the site with their own recipes, which can be easily shared to create an expanded user community.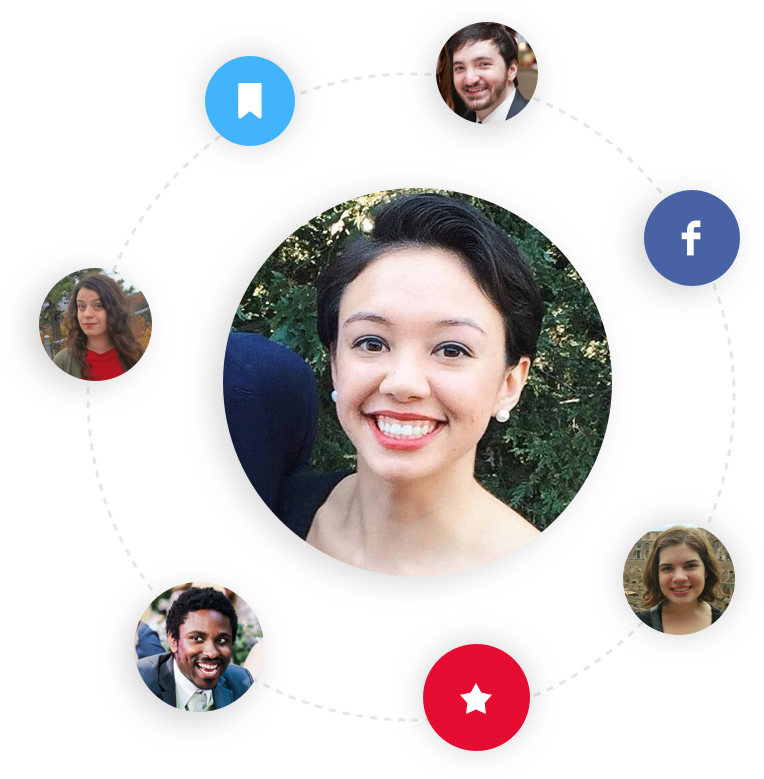 Video Marketing Campaign
The WDG design team explored expanding the appeal of Health.ly for users through interactive media, including short, simple how-to videos of recipes from the site. The multimedia integration encourages engagement from other social sharing platforms, such as Instagram, Snapchat, Vimeo, Facebook, etc. This not only entices clicks and increases conversions, but leverages multichannel marketing capabilities to keep users engaged while expanding the overall marketing reach.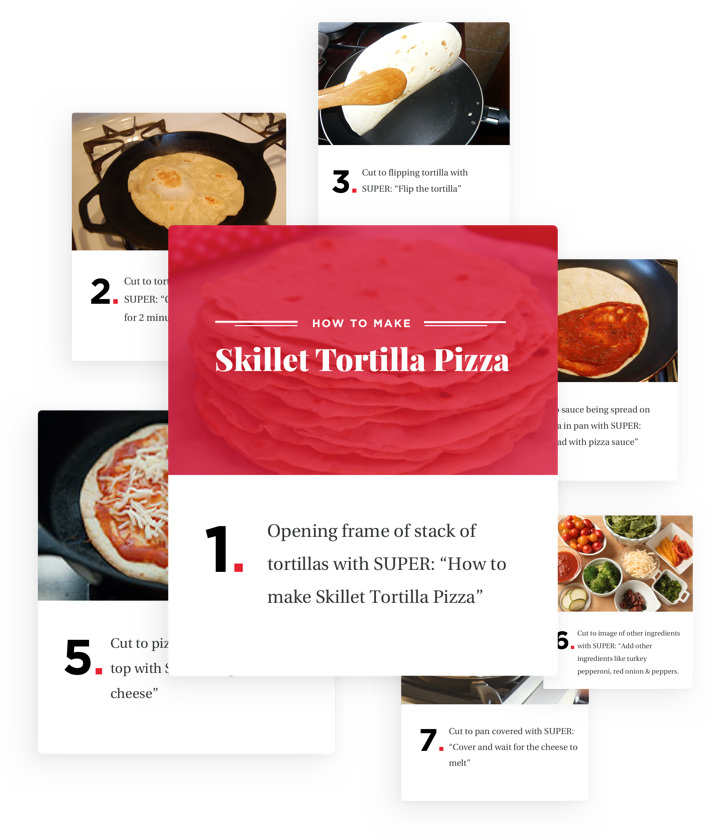 Start a Project
Let WDG Help You
Grow Your Business!
Let's Talk