Argentum
Driving the senior living industry.
Flexible layouts
Visual style guide
Full-spectrum content creation and entry
Argentum is the nation's leading senior living association. WDG worked with Argentum to create a completely revamped digital platform, including new design style guides and targeted content strategy. Registration for Argentum's Senior Living Conference & Expo, the association's largest event, opened in conjunction with the site launch.
In order to ensure a successful launch, the WDG leveraged our full-service expertise in multi-vendor integrations, visual design, and content writing.
Member-Focused Initiative
Argentum's main goal for the website redesign was to demonstrate how the association makes a significant impact in the senior living industry. They wanted their website to be the primary place to go for senior living advocacy, business development, and events.
WDG's strategy team focused on language and information architecture which would guide Argentum's target audiences through Argentum's quality initiatives, training and certification,
and public policy strategy. WDG drove Argentum's goals and personas to showcase an organization that truly represents their members' interests.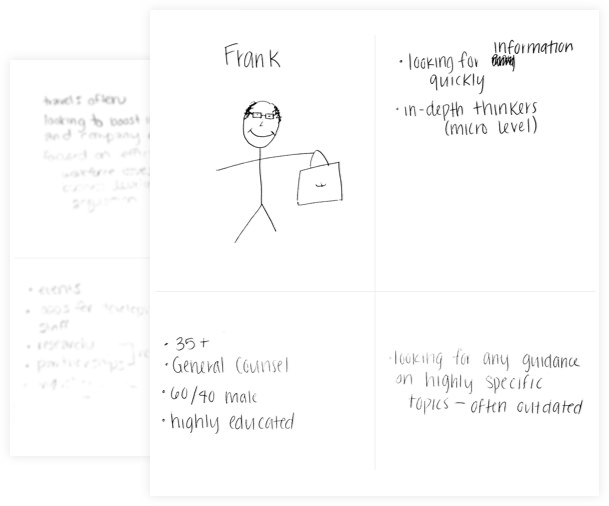 A Robust Design for A New Brand
Argentum recently underwent a rebrand and worked with WDG to implement a design which would compliment their new brand direction. The Argentum team wanted their design to break away from an average "WordPress site". For example, they wanted to featured news items on the homepage rather than a stereotypical introductory component. Argentum's goal was to lead users deeper into their site and promote the association as a leader in the industry.
Our team designed a modern, sleek look for the association. WDG also provided a comprehensive imagery style guide which would establishing look and feel, what is appropriate for Argentum, selection of quality photos, how they should use imagery, where to place imagery, and how to best create relationships between written and visual content.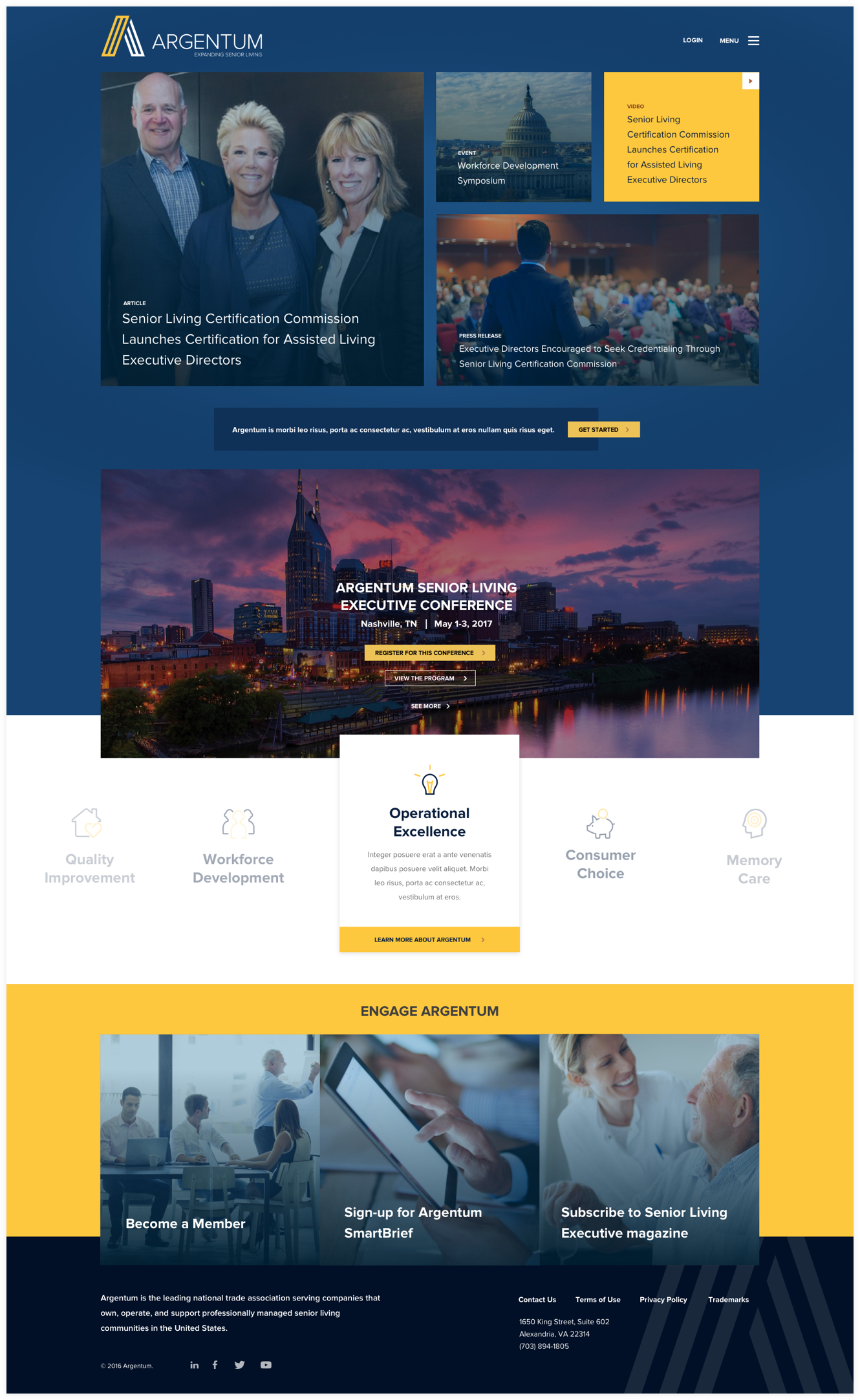 WDG designers created a stable foundation for the new brand, not only on the website but also through Argentum's newsletter which would reach over ten thousand subscribers. WDG's design accurately demonstrates Argentum's status as a leader in the senior living industry.

Increase Engagement
The WDG technology team created flexible layouts, which create an admin-friendly experience that can adapt as the association grows and changes.
WDG worked with Argentum and partner vendors to implement multiple integrations. To drive Argentum's member engagement, our technology team implemented the WordPress Events Calendar Pro plugin and created custom signup forms for Argentum's newsletter, which reaches over ten thousand subscribers.
As a member-driven organization, Argentum also required gated content and integration of their Microsoft Dynamics API. WDG developers integrated the API, Google DoubleClick, for their ad service, as well as their member's-only bill tracking service, Fiscal Note.

Full-Spectrum Content Service
Argentum requested WDG's expertise in brand tone and voice guidance as well as content writing for most of the public-facing website. Our content team leveraged a concentrated effort to research, write, edit, gather, organize, and enter visual and text content for the Argentum website.
Content strategy and production was preceded by interviews with stakeholders and a full content audit of the original site. WDG then worked with Argentum to establish a content strategy and appropriate brand tone throughout every page. Our content writers were tasked with creating copy which supported Argentum's mission and connected with target audiences.
After content creation and approval, the WDG content team built pages and entered the content into the WordPress CMS. The content team matched content with approved designs and also placed appropriate visual elements in relation to the written content.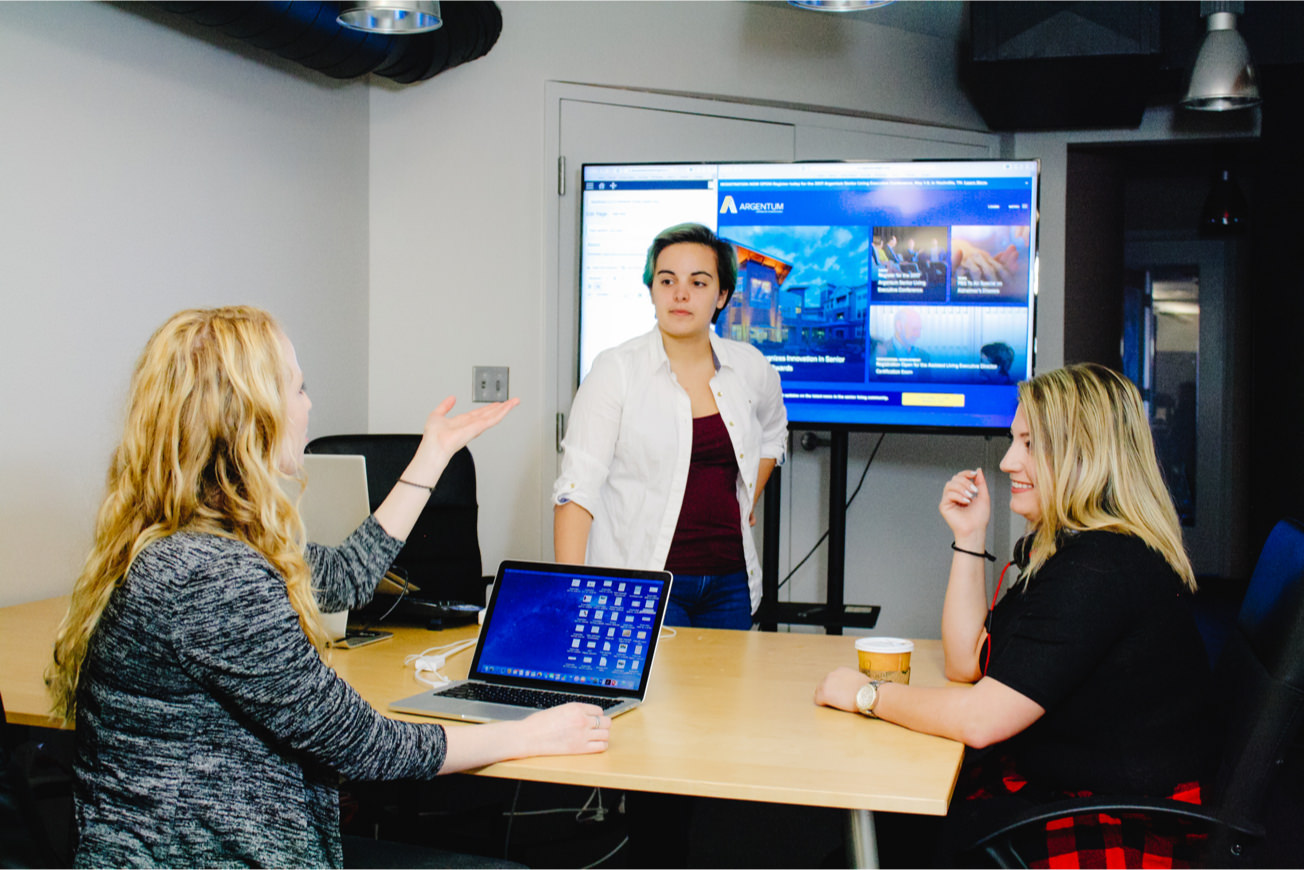 Dazzling Returns on Investment
The results of WDG's comprehensive redesign, flexible layouts, and content creation speak for themselves. Only two days after site launch, Argentum saw $50,000 in revenue.
Argentum's success reflects the power of WDG's full-service offerings; our team leads digital projects from start to finish.
Move your industry forward.