American Red Cross
Technical solutions for real-time disaster relief.
During disaster situations, American Red Cross provides online and on-location training courses and online contribution avenues to help assist communities in duress.
WDG partnered with American Red Cross to streamline the user experience, create a comprehensive disaster relief dashboard, and incorporate more functional administration practices for content curation.
Challenge
Design an adaptive site that catered unique experiences across a full spectrum of devices including mobile, tablet, and desktop.
Solution
Direct our efforts towards simplifying user interactions and limiting the number of clicks needed to complete a task.
Results
An aggregated platform for a growing mobile audience that highlights the American Red Cross' breadth of relief services.
A Mobile, Customized, Curated Experience
disaster relief
This responsive platform enables volunteers and victims quick and easy access to resources for real time assistance.
user profile
Each user has the ability to create their own profile, allowing for a customized dashboard featuring classes, donations, volunteering, etc.
resources
With access to customization at their fingertips, this interface adapts to each user's mission, passions, emergencies and mobile lifestyle.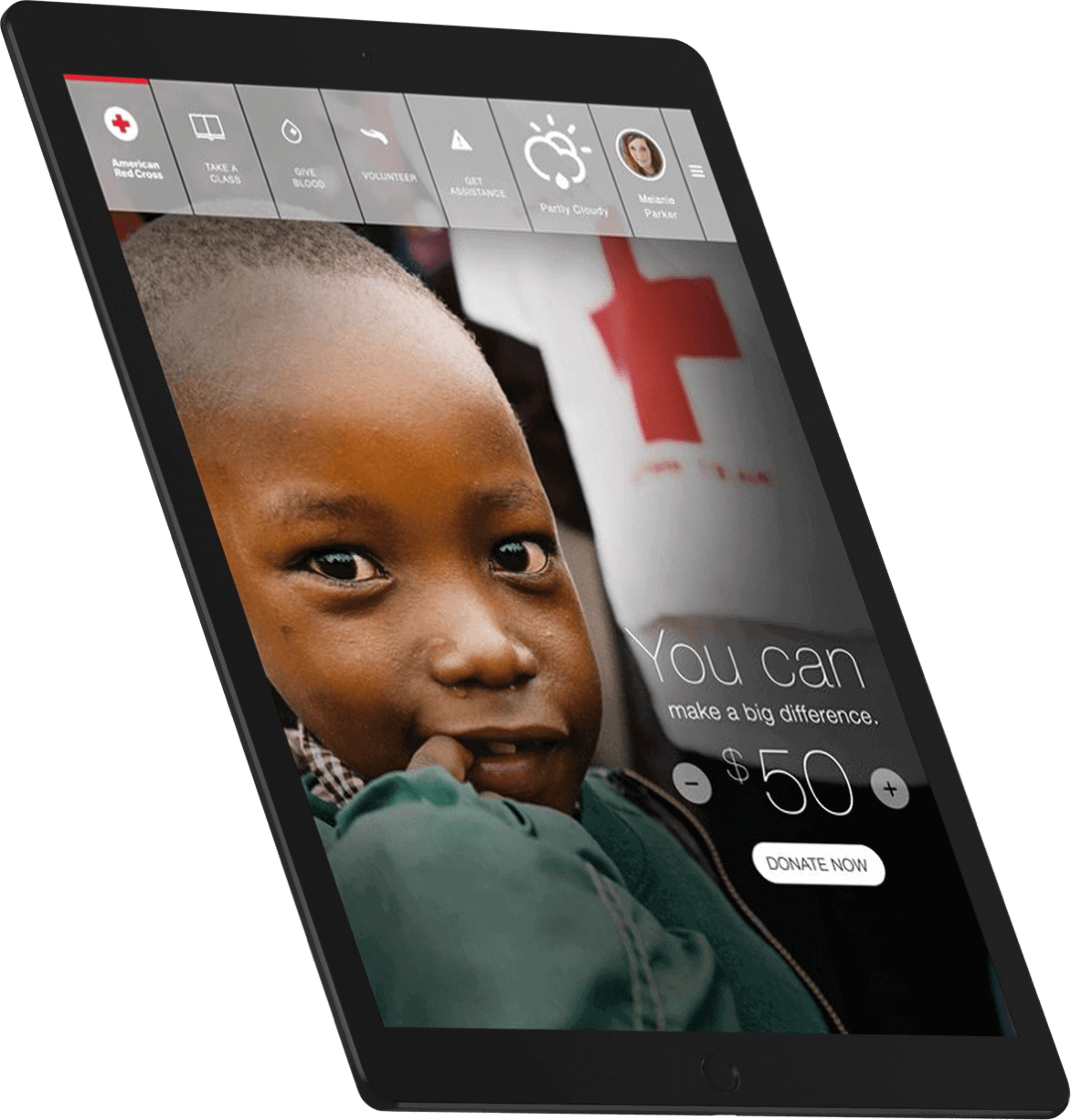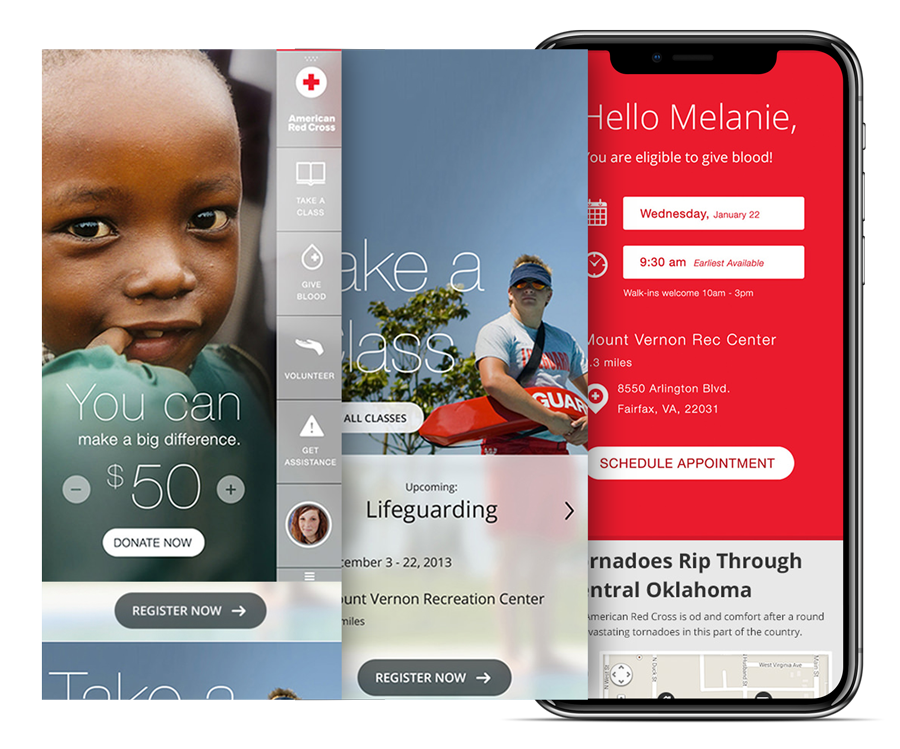 UI/UX
Disaster Action Dashboard
American Red Cross needed a more consolidated method of keeping the wider public up-to-date as disaster situations occurred. To achieve this, our creative team came up with an all-inclusive disaster dashboard that served as a central hub for disaster and support information.

Relief services centered within a dashboard.
To build this central dashboard for gathering information, we built a feature to fetch content from American Red Cross's social media accounts within the parameters of the API and serve those results onto the dashboard as new updates appeared on different sources. By pulling the results into WordPress, the editors had the ability to delete, edit, and publish specific posts and filter the accounts and keywords they wanted to include.

We designed and built a social media platform—including Twitter, Facebook, Instagram, and YouTube—to aggregate current disaster information and display it to the public from the centralized dashboard, via curated lists. This is done in such a way as to give content managers editorial control over what posts to publish, as well as preventing overlapping publication updates.


Start a Project
Let WDG Help You
Grow Your Business!
Let's Talk