The Best WordPress PlugIns that are Compatible with WordPress Gutenberg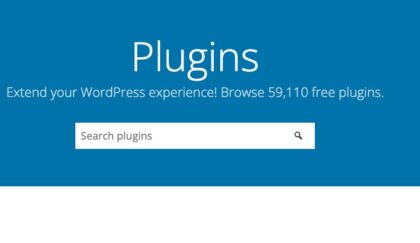 ---
The Best WordPress PlugIns that are Compatible with Gutenberg?
The best WordPress plugin code is among the tools for customizing your website. They add features and functions. They also make working with several sites or pages a lot easier. In this way, it's fair to compare these plugins for the computer to the apps you use on a smartphone. But would you know which ones you should pick? Considering that there are almost 59,125 plugins that are mostly free, it's a good idea to review some.
Reviewing a Plugin for Usefulness
There are plugins that are nice to have and those that you need. You can find plugins for posting data, editing data, boosting security on your site, and a lot more. The best WordPress developers like to base their decisions on the overall security, performance, available support and ratings that a plugin has. Others look for the number of downloads. We like to take a forward-looking approach to selecting plugins whenever we work with WordPress developers looking for a site setup structure.
Before you begin to search for a WordPress plugin, it's best to first create a list that determines the features you require. Order them by importance. Since it's possible that even the best WordPress plugin will not satisfy all of your requirements, this list allows you to focus your search. It ensures that you can address your top priorities. Also, it lets you compare similar plugins based on their functionalities and popularity.
Once you have put together that list, review it against your list of currently used plugins. Are the features you want already available? Could they be available with a different license or upgrade? You'd be surprised how many plugins have added functions that may not be at the top of the list of what makes them popular. It's always best to use an already active plugin, since this limits the chance of the new feature not being compatible. Although compatibility is not typically a problem, remember that simply adding plugins whenever you run across them can lead to problems.  (Tip: Only add the absolute needed WordPress plugins or your WordPress powered website may become too bloated, lack performance, and open up vulnerabilities.)
We recommend first installing and testing the plugin on your development or testing site. Do this before installing and enabling it in the live environment. Also, test plugins one by one. It's easier to determine whether they do what you need them to do. Besides that, when viewing a plugin page, make note of the technical requirements and statistics of the plugin, so you can better gauge the health of the plugins.  Read the reviews.
A Brief List of WordPress Plugins We Recommend
Yoast Duplicate Post. We recommend this plugin for cloning posts. You can also copy them to new drafts. There, your cloned posts can undergo more editing. This is an excellent option for larger files and those you want to work with for additional development. At this time, the latest version is 4.1.2 with the last update being three months ago. There are more than four million active installations and has an overwhelming five-star rating.  Yoast Duplicate Post WordPress plug-in can be downloaded here
Gutenberg Block Editor Toolkit – EditorsKit. This page builder tool gives you better control over your site's individual pages. It's an advanced tool for Gutenberg Blocks. With it, you can change text formats, rework the styling, and incorporate your workflow as needed. The goal is easier functionality with fewer keystrokes. The latest version is 1.31.7 with a recent update done six days ago. Right now, there are more than 20,000 active installations, which may not seem like a lot. That said, it has a 4.75 rating.  EditorsKit for Gutenberg can be downloaded here.
Enable Media Replace. This is an excellent plugin when you want to make changes to your media library. It lets you replace an image or a file by placing the new item in the same place. This function saves you from having to manually delete or rename photos. Best of all, the links pointing to that file are going to be updated with the new name. If you've ever spent hours on updating links and tags, you'll appreciate this new function. The 3.6.0 version was last updated a day ago. Right now it has more than 500,000 active installations and a solid 4.5 rating.  Enable Media Replace for WordPress can be downloaded here.
Enhanced Media Library. Choose this plugin when you have a significant number of media files. Examples include uploaded audio files, graphics, and similar libraries that make organization difficult. The plugin helps with categorizing your media library. Also, you would use it to configure taxonomy filters. As a result, you can easily work with all parts of your media library. The current version 2.8.8 was updated two months ago. The more than 100,000 installations rate it at 4.5 stars. Enhanced Media Library for WordPress can be downloaded here. 
Two-Factor. This is a security plugin you need. It lets you configure one or more two-factor authentications. Examples include email codes and time-based one-time passwords. Because online security is a hot topic at this time, it makes sense to have code ready for use. The latest version is 0.7.1 that was updated a month ago. There are more than 30,000 active installations with a five-star rating.  Two-Factor security plugin for WordPress can be downloaded here.
Redis Object Cache. The object cache backend boosts your productivity. Connect parameters or prefix cache keys. Also, it is optimized for Jetpack, WooCommerce, and Yoast SEO. It's never been easier to integrate this coding. The current version is 2.0.21 with the last update taking place three months ago. Of more than 100,000 active installations, users rated it 4.5 stars. Redis Object Cache plugin for WordPress can be downloaded here.
Gravity Forms. When you connect with users via custom forms, this ability is a must-have. It allows for full customization that lets you capture leads and receive payments. Give the forms a brand-centric look, which separates you from those developers that have to rely on stock forms for their users. WCAG 2.1AA compliance is part of the experience. Gravity Forms for WordPress can be downloaded here.
Query Monitor. This developer tool panel helps with all aspects of web development. Examples include enqueued scripts and stylesheets, HTTP API calls, and debugging of a variety of incidents. With version 3.7.1 being last updated five months ago, there are more than 100,000 active installations with a five-star rating. Query Monitor for WordPress can be downloaded here.
Rewrite Rules Inspector. This plugin is an admin tool that used to be a WordPress VIP code. It is now available for the developer in search of rewrite rules listings and sources. Last updated five months ago, this plugin is currently on version 1.3.1. There are more than 10,000 active installations with a five-star rating. Rewrite Rules Inspector for WordPress can be downloaded here.
Jarvis. Opt for this little bit of code when you want easy access to a number of your pages. It makes editing faster. Now, you don't have to remember what page a specific piece of content is on. Jarvis lets you search by keyword. When you move data around a lot, you cannot do without this functionality. More than 1,000 active installations are using version 1.0.6, which has not been updated in a year. It has a five-star rating.  Jarvis for WordPress can be downloaded here: 
Do You Need Additional Advice on Finding the Best WordPress PlugIn?
While we use each of the WordPress plugins we highly recommend, your website might need something completely different. Discuss your WordPress development challenges, and we're sure we can find you a solution or two. If you're just starting out but have a vision for what you want your finished website to look like, talk to us. We can help customize a selection of plugins that meet your current and future objective. Reach out to us through our contact page.