The Feedback's Latest Episode – You Have a Website! Now What?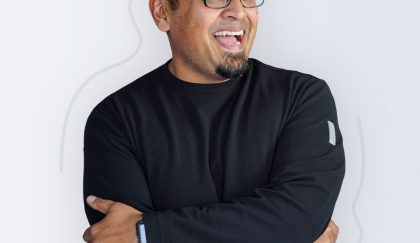 ---
Launching a new website can be a whirlwind of emotions. We should know; you're reading this on WDG's newly redesigned website!
In our latest podcast episode of The Feedback, we talked to Avik Nandy, one of WDG's senior developers. Avik walks us through the growing pains of a redesigned website and how to set up for success. He covers the work of a good retainer team, common misconceptions of utilizing your new digital tool, and how to make your website sustainable for future business shifts.
"It's always a constant ongoing education process about explaining how a system has been built and how it works and how the inter-relational parts of that system are connected…and how one thing if toppled one way will cause a whole bunch of sets of digital dominoes to go a certain way as a result of it."
Avik's background in teaching and coding influences his ability to expand our clients' knowledge and capabilities. We also talked about how the website as a business tool is constantly shifting and changing depending on a clients' needs.  
Whether you're a B2B company trying to see how your website can handle a new campaign or you are struggling with updates connecting your CMS to your CRM, this podcast can help shed light on how to handle your redesigned website.
You can listen to the latest episode here, on our hosting platform, or wherever you get your podcasts. WDG Presents: The Feedback is available on Apple Podcasts, Google Play, RadioPublic, Pocketcasts, Podcast Addict, and more!
Are you curious about our podcast? Want to be featured on an upcoming episode? Have questions about the longevity of your own website? Contact us!