Web Trends Roundup: November 3 – November 9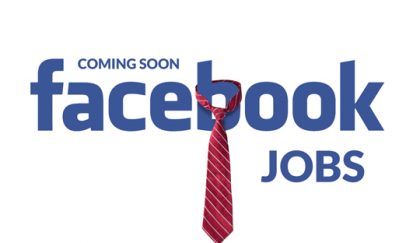 ---
We've rounded up the latest news in web trends for the week of November 3, 2016 – November 9, 2016.
---
ANALYST COMMENT:
The elections are officially over! Whew. Did your company capitalize on the election season fever? If not, that's okay. Four more years will provide more time for digital evolution and more opportunity. We have a couple of future changes right here, including Facebook testing a job-hunt functionality and Snapchat snapping up its competitors' talent.
---
TOP STORIES
How to Thrive in Google's New Mobile Search Index
Media: Marketo
Byline: Mike Tomita
Date: 3 November 2016
Topics: Mobile, SEO, advertising
SUMMARY: Last month, Google announced that it will be changing the way it evaluates web pages for mobile searches. With more than 3.2 billion people worldwide using the internet regularly and nearly 2.5 billion who do so from a mobile phone, according to data from eMarketer, this could have a huge impact on your brand's SEO efforts.
Snapchat is raiding top competitors for talent, and charging top dollar for ads
Media: Digiday
Byline: Brian Braiker
Date: 4 November 2016
Topics: Advertising, Snapchat, business
SUMMARY: Snapchat is on a hiring spree as it prepares for an IPO, raiding everyone from Google and Facebook to old media for talent. Snapchat's hiring trajectory comes as its business gets more complicated and it faces new competition from other social platforms like Instagram.
RELEVANT STORIES
Mic is bringing video to push notifications
Media: Digiday
Byline: Lucia Moses
Date: 3 November 2016
SUMMARY: With the surge of video in social, companies are also looking for new and better ways to expand its reach. Mic is exploring video teasers via push notifications. Time will tell if it will catch on.
The Top 10 Conversion Lessons One Agency Learned After Critiquing 100+ Websites
Media: Hubspot
Byline: Ramona Sukhraj
Date: 3 November 2016
SUMMARY: Rundown of one company's review of websites; includes commentary on photography, social proof, conversion paths, and more. Is your company following the latest best practices?
How publishers are trying to monetize Instagram
Media: Digiday
Byline: Max Willens
Date: 7 November 2016
SUMMARY: Publishers are looking at
Vine may not be dead thanks to a potential sale
Media: The Next Web
Byline: Napier Lopez
Date: 7 November 2016
SUMMARY: Vina might be saved at the last minute! Investors from around the world are interested in acquiring Vine, including a Japanese messaging service.
Facebook testing a LinkedIn-like feature to help find your next job
Media: The Next Web
Byline: Bryan Clark
Date: 7 November 2016
SUMMARY: Facebook announced it was testing a feature that allowed administrators to create job postings and receive applications from interested candidate.
Google X's Astro Teller on why delivery drones will mean the end of ownership
Media: The Verge
Byline: Lauren Goode
Date: 8 November 2016
SUMMARY: An interview with Google X's Astro Teller, including his insight on drones, innovation, and where people should be looking for a peek into the future.
Want more insights into expert web design and content marketing? Contact us!