Web Trends Roundup: September 28 – October 4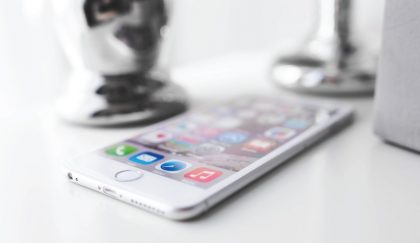 ---
We've rounded up the latest news in web trends for the week of September 28, 2016 – October 4, 2016.
---
ANALYST COMMENT:
Worried about our inevitable robot overlords? October opens with renewed interest in AI, biometrics, and internet ownership. Check out more of our future-facing articles below.
---
TOP STORIES
Facebook to take on eBay and Craigslist with new Marketplace
MEDIA: The Next Web
BYLINE: Napier Lopez
DATE: 03 October 2016
TOPICS: Marketing, social media, e-commerce
SUMMARY: Facebook has revealed a new classifieds initiative, Marketplace. Marketplace moves to challenge established e-classifieds sites like Ebay and Craigslist. Marketplace is another effort to make sure you come to Facebook for all of your needs.
The Internet Finally Belongs to Everyone
MEDIA: Wired
BYLINE: Klint Finley
DATE: 03 October 2016
TOPICS: ICANN, IANA, internet ownership
SUMMARY: On Saturday, the US government handed the last vestiges of control to the Internet Corporation for Assigned Names and Numbers, or ICANN, an independent organization whose members include myriad governments and corporations as well as individual Internet users.
Facebook, Amazon, Google, IBM and Microsoft come together to create the Partnership on AI
MEDIA: TechCrunch
BYLINE: John Mannes
DATE: 28 September 2016
TOPICS: Artificial intelligence, digital ethics, enterprise
SUMMARY: These five companies have decided to announce the launch of the new Partnership on AI. The group is tasked with conducting research and promoting best practices. Practically, this means that the group of tech companies will come together frequently to discuss advancements in artificial intelligence.
RELEVANT STORIES
MasterCard launches its 'selfie pay' biometric authentication app in Europe
MEDIA: TechCrunch
BYLINE: Natasha Lomas
DATE: 04 October 2016
SUMMARY: MasterCard is moving to rollout 'selfie pay' (aka MasterCard Identity Check). Users will be able confirm an online payment by showing their face to their smartphone's camera. However, there is still concern about storage safety.
To beef up in marketing, Salesforce will buy Krux for $340M in cash, up to $750M overall
MEDIA: TechCrunch
BYLINE: Ingrid Lunden
DATE: 03 October 2016
SUMMARY: Saleforce announced that it is buying Krux, a company that tracks traffic ("data signatures") across multiple devices — e.g. desktop, mobile, tablet, set-top — and channels — display, social, search, video.
Heek is a chatbot that can build you a website
MEDIA: TechCrunch
BYLINE: Sarah Perez
DATE: 03 October 2016
SUMMARY: A startup called Heek wants to make building websites as simple as chatting over text and answering a few questions.
To combat ad blocking, publishers ask staff and users to fight bad ads
MEDIA: Digiday
BYLINE: Lucia Moses
DATE: 03 October 2016
SUMMARY: Multiple publishers including Wired, Washington Post, and the Guardian, have stepped up their attempts to combat ad blocking by connecting with staff and users themselves to let them know if an ad experience is obnoxious or controversial.
Artificial intelligence is quickly becoming as biased as we are
MEDIA: The Next Web
BYLINE: Bryan Clark
DATE: 30 September 2016
SUMMARY: Hairstyles, algorithmic policing, and Twitter bots reveal disturbing trends with regards to biased AI.
5 charts: The global state of programmatic now
MEDIA: Digiday
BYLINE: Ross Benes
DATE: 29 September 2016
SUMMARY: The algorithmic purchase and sale of advertising space in real time has multiple benefits and drawbacks. Programmatic has revealed security concerns and increasing potential for international advertising.
How startup bank Monzo is using a community-based marketing approach
MEDIA: Digiday
BYLINE: Grace Caffyn
DATE: 29 September 2016
SUMMARY: Monzo, a U.K. challenger bank, fits the needs of their customers by sharing product roadmaps and opening a forum for users to vote on their desired products.
17 of the Best Brands on Instagram Right Now
MEDIA: HubSpot
BYLINE: Lindsay Kolowich
DATE: 28 September 2016
SUMMARY: Opera, flour, athletic clothing, SNL. Check out the link above to see how brands across industries are making the most of Instagram through defined personalities and appealing visuals.
Want to subscribe to our blog or to elevate your brand? Contact Us!