Web Trends Roundup: August 24 – August 31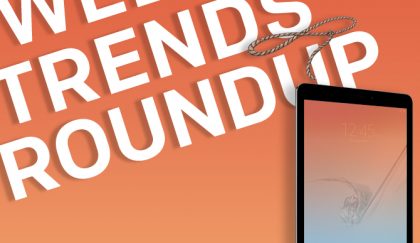 ---
We've rounded up the latest news in web trends for the week of August 24, 2016 – August 31, 2016.
---
ANALYST COMMENT:
As August comes to an end and Labor Day weekend approaches, social video has caught on. Snapchat and Twitter in particular have continued to seek new and better ways to improve their social video content. But video marketers beware…Google is out to punish websites who decide to incorporate pop-up ads on mobile. Check out these updates below, including various states of global tech industry and a Beyoncé shout-out.
---
TOP STORIES
Snapchat gets major update with new captions, discovery tools, and geofilter themes
MEDIA: Digital Trends
BYLINE: Saqib Shah
DATE: 30 August 2016
TOPICS: Snapchat, geofilters, SEO
SUMMARY: Snapchat has rolled out a number of new updates. Now users will have the ability to animate, bold, italicize, or underline the text captions. Snapchat has also added editing tools in the custom geofilters portal. Finally, Snapchat is diversifying its discovery options, but it still isn't as effective as Instagram's Explore option.
Twitter is finally paying its best users to create videos
MEDIA: Recode
BYLINE: Kurt Wagner
DATE: 30 August 2016
TOPICS: Social video, Twitter, social media campaigns
SUMMARY: Twitter going to sell ads and share revenue alongside creator videos. The purpose is to draw popular video creators and their audiences to share their videos on Twitter, making Twitter a competitive destination for social video.
Google is Cracking Down on Intrusive Mobile Pop-Ups: Here's What Marketers Need to Know
MEDIA: HubSpot
BYLINE: Amanda Zantal-Wiener
DATE: 25 August 2016
TOPICS: Advertising, Mobile, SEO
SUMMARY: Google announced that user-unfriendly pop-up ads on mobile, or "interstitials" will soon become black marks in search rankings. Businesses which rely on interstitials for income face a difficult choice: Rank, or profit. This article covers the types of pop-up advertisements affected by Google's target January 2017 SEO changes, as well as ways to get ready for the rollout.
RELEVANT STORIES
Code in formation: New York City teachers are using Beyonce to learn JavaScript
MEDIA: Digital Trends
BYLINE: Keith Nelson Jr.
DATE: 30 August 2016
SUMMARY: One of our articles last week mentioned the problem of introducing computer science in schools? Well, NYC seems to be exploring one particular solution: Bey Script.
What's Really Driving New Business Growth in 2016?
MEDIA: Salesforce
BYLINE: Liz Shivvers
DATE: 30 August 2016
SUMMARY: "So what's the primary goal of high-growth companies today? 53 percent say keeping customers happy tops the list."
Social Media and SEO: When and How They Work Together
MEDIA: Marketo
BYLINE: Nate Dame
DATE: 29 August 2016
SUMMARY: This article explains how to approach social media properties and SEO with nuance.
The Top Skills In-Demand for Today's Hybrid Content Marketer
MEDIA: Marketo
BYLINE: 25 August 2016
DATE: Ashley Carlisle
SUMMARY: Looking for the competitive content marketer of the future, or are you just looking to be one? This article points out modern attributes of the effective content marketer.
Will AI Destroy Sales Jobs or Create Them?
MEDIA: Salesforce
BYLINE: Jennifer Bi
DATE: 24 August 2016
SUMMARY: Before you call Sarah Connor, consider some of the ways AI will likely change the marketing landscape. Some optimistic changes include salespeople spending more time on relationship enriching activities.