Web Trends Roundup: July 25 – August 1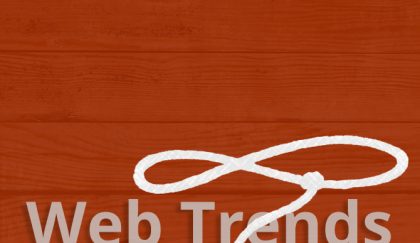 ---
We've rounded up the latest news in web trends for the week of July 25, 2016 – August 1, 2016.
TOP STORIES
The Future of e-Commerce: What if Users Could Skip Your Site?
MEDIA: Moz
BYLINE: Tim Allen
DATE: 25 July 2016
SUMMARY: Taking a closer look at arenas like Google Shopping to anticipate future e-Commerce trends. Includes issues such as voice-activated search, conversions, SEO, and the potential future role of webmasters.
Haters Gonna Hate: Taylor Swift is Revolutionizing Marketing (No, Really)
MEDIA: Salesforce
BYLINE: Kim Honjo
DATE: 25 July 2016
SUMMARY: How Taylor Swift can inform your marketing principles though UnBranding, "a symbol or emblem to a group of people. Instead of having a specific brand point of view".
301 Redirects Rules Change: What You Need to Know for SEO
Media: Moz
Byline: Cyrus Shepard
Date: 1 August 2016
SUMMARY: While Google is no longer penalizing 30x redirects through loss of PageRank, it is important to keep in mind that PageRank isn't always the most important rank signal. This article outlines some of the considerations you should have when considering this change.
RELEVANT STORIES
Media: A List Apart
Byline: Meg Dickey-Kurdziolek
Date: 26 July 2016
SUMMARY: To recover personas that have become lifeless, here's how you can iterate on them with periodic research and use them to achieve tangible goals.
9 Companies Using Live Website Chat in a Creative Way
MEDIA: Hubspot
BYLINE: Molly Wojcik
DATE: 28 July 2016
SUMMARY: Live chat has sometimes been overlooked as a useful marketing tool. This article outlines the ways that certain companies have utilized live chat to reach customers at peak interest for their product.
4 Ways All Marketers Can Use Facebook's Offline Conversions API to Optimize Campaigns
Media: Marketo
Byline: Mike Stocker
Date: 29 July 2016
SUMMARY: Facebook's new Offline Conversions API provides stores and retailers with a way to see how many people made offline purchases after seeing a Facebook campaign—connecting offline conversions to digital campaigns. Here is how marketers can leverage this new tool.
The big flip: How Snapchat reoriented video advertising
Media: The Next Web
Byline: Brian Honigman
Date: 29 July 2016
SUMMARY: Snapchat managed to overcome vertical video aversion, anticipate design for mobile, and multi-platform integrations.