Conversion Rates for Your Website
 Conversion Rates, Huh?
Building a website can be an exciting prospect. Maybe you have an awesome product or service everyone should be using. Or maybe you're a non-profit organization with a fantastic mission and are looking to encourage volunteers. Either way, in the current economic market, your website needs to do more than just inform users about all the reasons you are so great. Effective websites need to call the users to a particular action.
This leads us to the conversion rates metric, or the number of people converted to a particular action of the total people who visit. Website Conversion rates can refer to a range of business or organizational goals, like adding an item to an online cart or signing up for volunteer newsletters, and handily tracks the percent of users who complete what you want them to complete.
Of course, this is all easier said than done. Many times, website managers would rather spend their time and resources, maybe unknowingly, on content they want to share with potential customers or clients instead of focusing on what the users need to complete the action. Doing thorough research and reorienting your business's or organization's focus to user needs is a straight-shot way to turn your website into a strong marketing apparatus.
So, You Want Successful Conversion Rates?
Ha, trick question! Obviously, you want higher conversion rates for your business, but there's really no step-by-step way to 100% guarantee completed actions each time. There are, however, a few things you can do to better your website:
Reduce barriers to entry: the less information there is to collect, the better your conversion rates.
Offer incentives: how can you convince users that they will benefit from completing the action?
Make it easy to follow: a strategized visual hierarchy will naturally lead the users to the information they need to complete a conversion form.
One of our current projects with One Nation of Gamers (ONOG) solidly demonstrated the power of effective conversion rates. Using WordPress Gravity Forms, our team built ONOG a functional conversion form to help them gather contact information through newsletter subscriptions. By offering a Zeus Mini as an incentive and streamlining the conversion form to one simple process, ONOG garnered over 19,000 unique visitors in a week and a 30% conversion rate, which– according to our Tech Lead, Mike– is huge, given that a very small percentage of users actually make it to converting.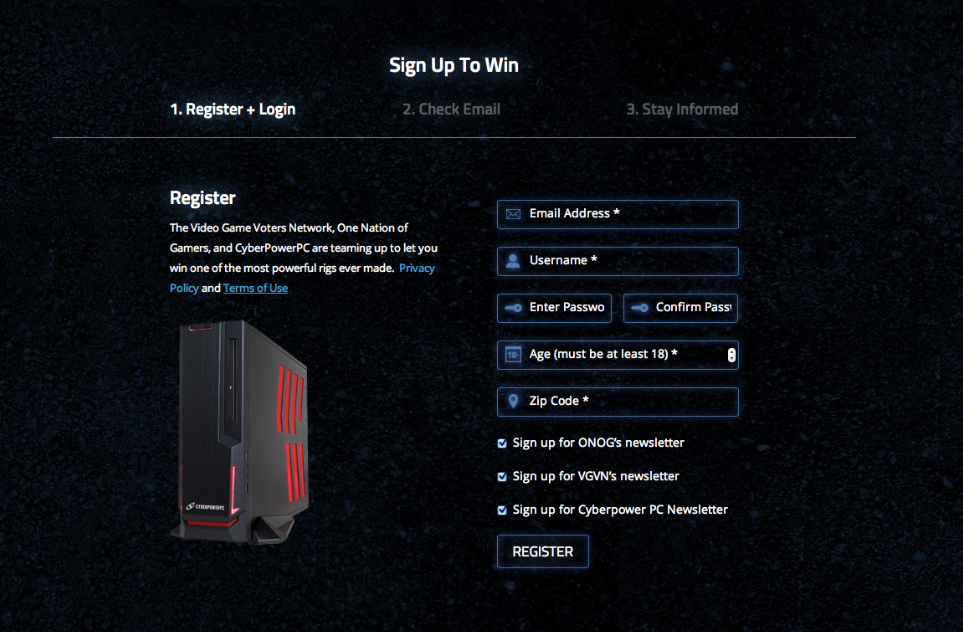 Remember, even if you set up the conversion form perfectly, it can still fail. However, this isn't necessarily a failure. The trick is assessing and understanding why the form failed; metrics like bounce rates and traffic sources provide a number of resources to see where the conversion forms are failing and where they are succeeding.
Next Steps
Amazing products and services may sell themselves in a physical store, but online, this isn't necessarily a guarantee. As a business, you have to convince the users that what you are offering is the best and an interactive and informative website is just the place to begin. Curious about what WDG can do for your business goals or have conversion rate questions? Check out our work and drop us a line today.