Flight Safety Foundation
Expanding global aviation safety.
Flight Safety Foundation
Expanding global aviation safety.
Comprehensive marketing
Seamless integrations
Fully responsive
Flight Safety Foundation (FSF) is the premier independent, international non-profit flight safety organization which serves to protect everyone who enjoys the aviation industry. FSF's membership includes more than 1,000 organizations and individuals in 150 countries, including major airlines. FSF's research and advocacy is vital to the safety and integrity of the aviation industry.
Flight Safety Foundation's relationship with The Web Development Group began with planning a global digital strategy for the Global Safety Information Project (GSIP) which was authored by the FAA and facilitated by FSF. The consultation agreement explored a number of opportunities to provide exposure, engagement and communication.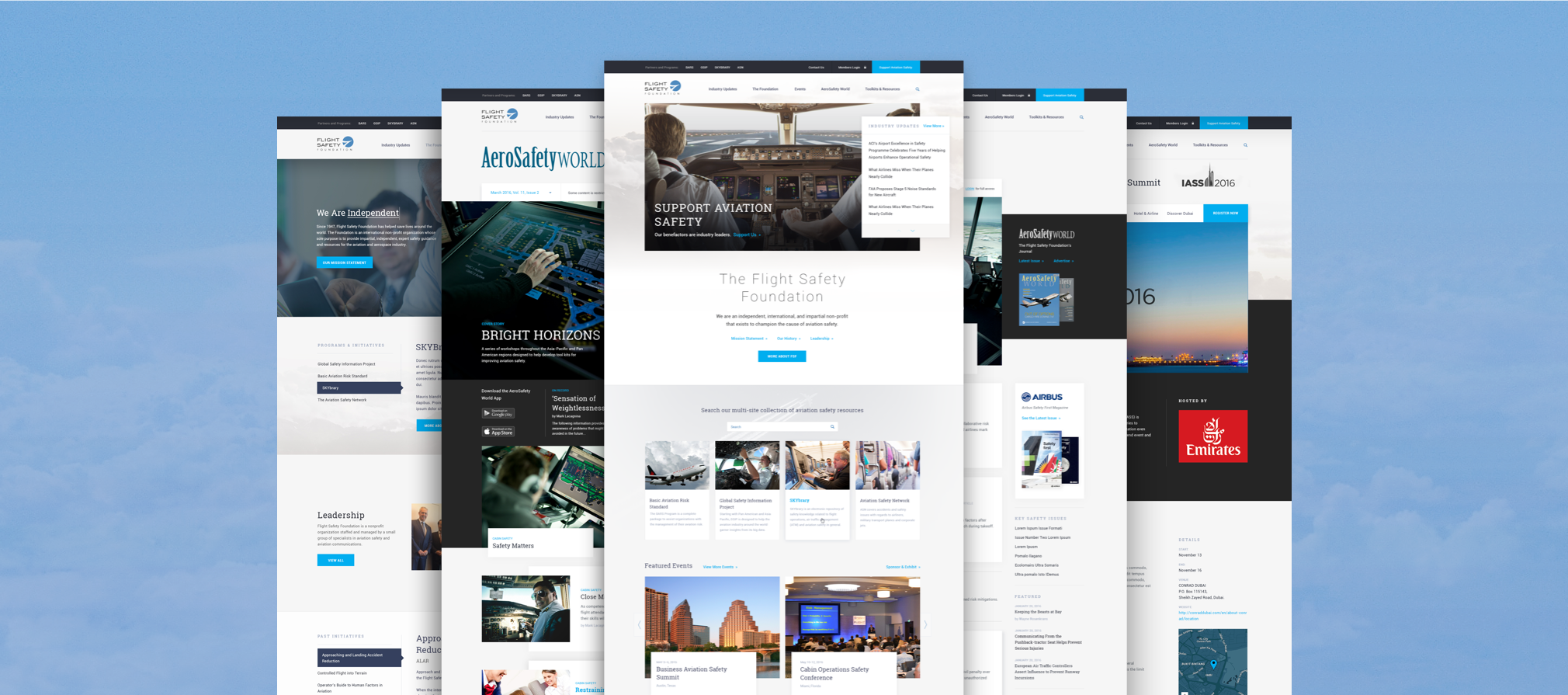 Strategies Take Flight
After providing a series of recommendations to GSIP and onboarding a digital marketer to focus on finding international participants via LinkedIn services and email lists, WDG focused on transforming FSF's online presence via its primary website. WDG conducted interviews with a variety of FSF members at their annual event in Miami.
FSF has shifted from an individual-benefit focused organization to a foundation that supports the overall promotion of safety within the aviation industry at large. In order to position the website appropriately, a content curation and aggregation system was built to offer notable industry content as well as content sourced via their editorial staff. This 'one-stop-shop' approach to the subject allowed the website to anchor the interest of a new generation of aviation safety enthusiasts.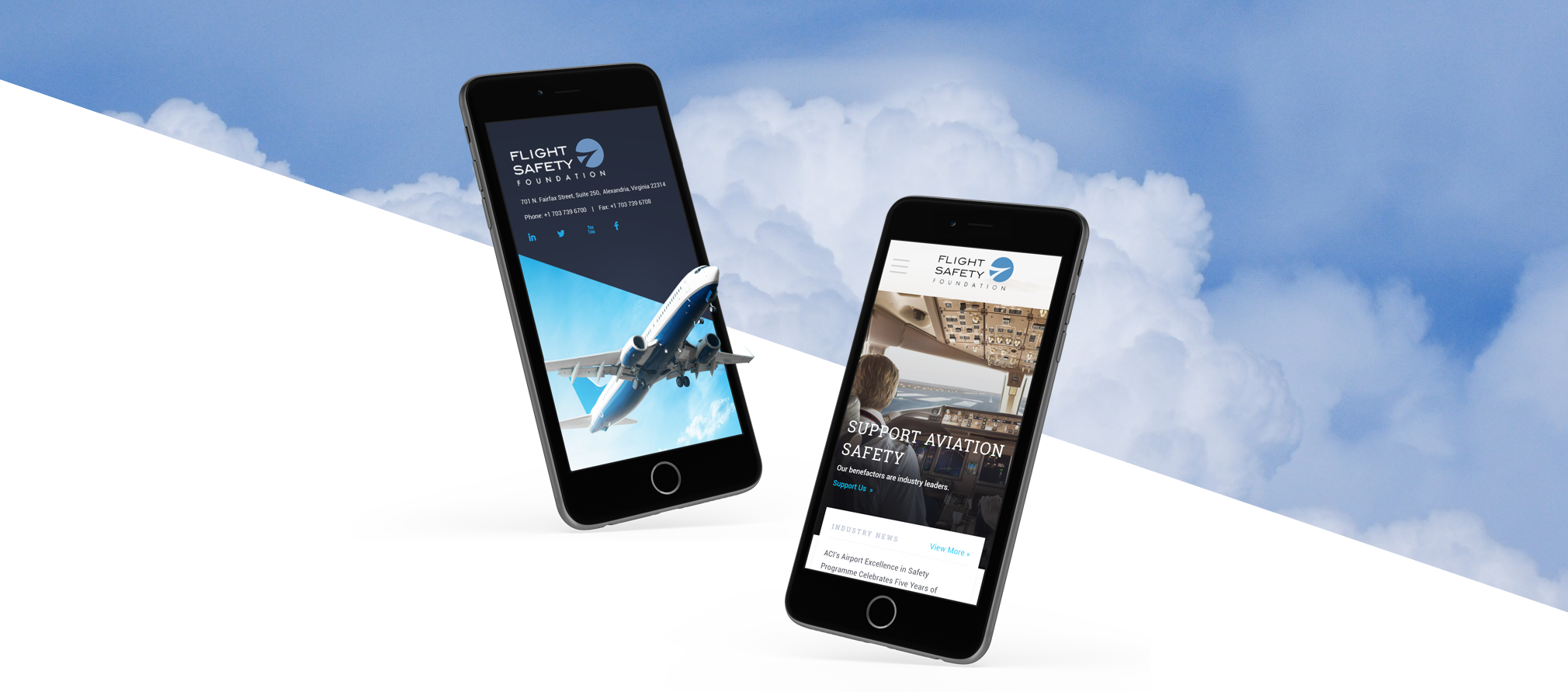 An "Airy" Design and Flexible Layout
Taking the wireframes from UX, our designers collaborated with the strategy team on branding. Our team explored the desired brand concept–a light and airy feel in order to promote a positive outlook in the aviation industry. Our designers took stylistic liberties in order to make the magazine section shine and feel like an integrated part of the site. In addition to executing a intuitive navigation layout, we also considered custom components. The footer, for example, was highly customized with key accessible pages sharing space with graphics.
Responsive design was also considered throughout the process. FSF wanted to engage users on all devices. Whether a user is on a desktop at work or browsing on airline Wifi, the FSF site is enjoyable and easy to navigate.
Developing a Successful Website
As part of the website redesign, the WDG was also tasked with a Drupal to WordPress automated content migration. FSF also required seamless incorporation of their externally branded properties including GSIP, a library of research (SKYBrary), Aviation Safety Network, and Basic Aviation Risk Standard.
Other integrations include a Salesforce single sign on integration with a members-only content option, and crucial advertising integrations.
Navigation is often a pain point for content-heavy organizations. SwiftType was implemented to help users quickly and intuitively search the website for information they need.
Fostering Global Engagement
FSF sought a number of opportunities to foster engagement with their organization. Events, webinars, social media, email, and their magazine provided multiple platforms for possible engagement. FSF utilized our team to create sustainable marketing and engagement strategies.
Our digital marketer assisted in creating an easy, user-friendly event and webinar registration process. Event "microsites" helped promote major conferences and programs with opportunities to highlight sponsors, schedules, and advertisement.
In addition, email marketing was implemented to engage underutilized email lists and notify users of upcoming news and events. An updated Member Center encouraged sharing content geared directly to the organization's members, including personal letters, events, magazine/newsletters, issue updates, and membership renewal.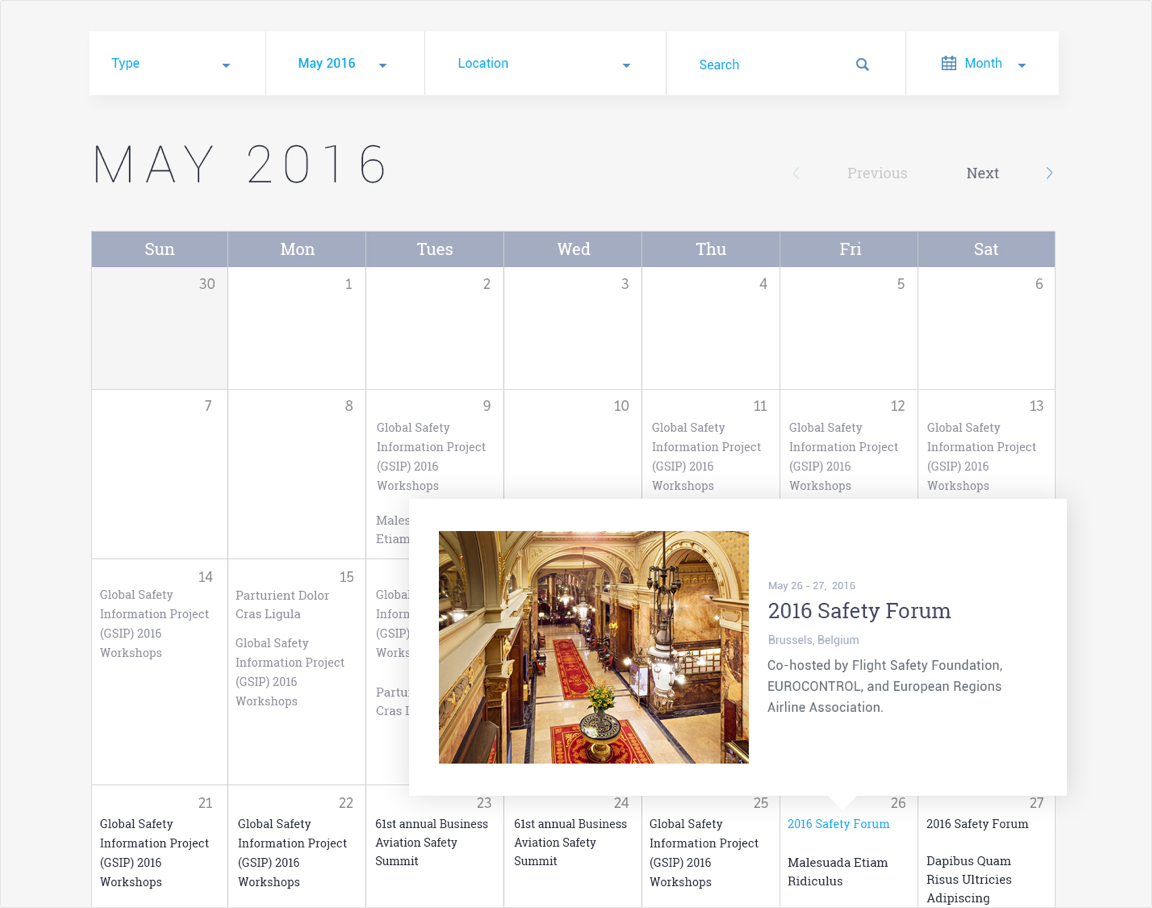 Ready for Liftoff
Flight Safety Foundation provides an invaluable service to the aviation industry. Thanks to our designers, developers, and marketing specialists, their research and advocacy is now easily engaged and accessed. Our partnership has created a website and a marketing strategy which highlights the incredible work they do.
We have positioned FSF to succeed as they engage members and provide crucial thought leadership. This project exemplifies the need for any industry to create and execute a comprehensive digital strategy; from federated search to email marketing.
Next Steps
To learn more about how redesign, mobile responsiveness and improved navigation can drive website traffic, improve usability and increase lead generation, connect with us at [email protected].
WDG can lift your company to greater heights.