How to choose between Drupal and WordPress.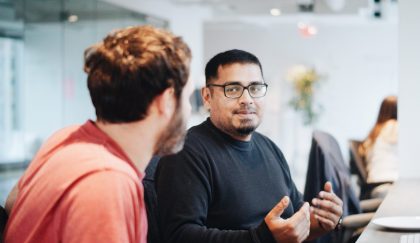 ---
In the digital world, there are endless tools to choose from; our challenge is deciding which to use. In the case of your redesign, both WordPress and Drupal can be extremely valuable resources. What it comes down to is determining which one will perform better for your needs. We all have differences in our websites requirements; some of us need only minimal customization and control, yet others need something more powerful to modify the entire site structure. We must distinguish between the benefits of WordPress and those of Drupal in order to maximize the potential of your site.
So what do they have in common? Both of these platforms are free open-source content management systems under GPL license. In simpler terms, they are used to construct your website. WordPress and Drupal both provide users with additional functionality through a wide array of plugins and modules. Each is of equal quality and have both gained their own following of devotees. So don't worry, neither is of lesser value than the other.
Reasons to Choose WordPress
WordPress has quickly become the world's most popular CMS platform. This tool was made specifically to create a simplified publishing platform. With its capabilities to whip up a basic site or blog, there's no wonder it has grown drastically in popularity. It's easy to use, even for non-developers. Various plugins and themes can be chosen from, both paid and unpaid. Here are 3 of our favorite plugins we believe every WordPress site should have:

Advanced Custom Fields : Provide extra content fields that can be added and simplify editing.
Yoast SEO : Creates content suggestions allowing you to maximize your SEO capabilities.
Gravity Forms : Create forms for the collection of various information.
Plugins help to improve not only your sights format but content as well. With these tools, the user can customize their site to their liking and easily change it at any point. Some of these capabilities would require custom development on a Drupal site.

Still not convinced WordPress is right for your organization?  Here's a list of some top WordPress developed websites:
Reasons to Choose Drupal
You might be thinking, if WordPress is so great, why are we even talking about Drupal? The answer goes back to my first point, it's all about targeting your needs. Some of the largest and most complex websites in the world are hosted by Drupal. It provides the opportunity to create seamless and complex integrations on your site.
As opposed to WordPress, Drupal allows you to make changes to your site structure and advanced functionality that would be otherwise unavailable. Drupal is ideal for handling extensive content because of its taxonomy system, whose flexibility far outweighs WordPress. The best part? All these Drupal customizations come without charge.

Still unsure whether Drupal is the right content management system for your organization? Here are some of the most popular Drupal powered websites:
Choosing your CMS
WDG works extensively with both WordPress and Drupal. We have found them both to provide excellent resources for our clients. They are effective for varying reasons, as we discussed. Let's recap:
If you are looking to create a site that is easy to use, with limited customizations, and with the purpose of publishing static pages, blogs or news section, WordPress is probably the way to go.  However, if you're looking to build a site with increased customization, and vast amounts of site content, Drupal may be the right choice for you.
If you still need more proof of these capabilities, visit our case studies for more WordPress and Drupal websites. WDG is here to help so if you need assistance determining what to use for your site, contact us!