Design
By solidifying a consistent brand across all online platforms, from their website and newsletter designs to their social media platforms, WDG helped individual Congressional offices create a strong, lucid brand that is now recognized throughout their targeted audiences.  Through branding strategy, these individual offices developed stronger ties with their respective districts while building trust and a strong following among their targeted constituents.
Building an online web presence that allowed for free-flowing and open, easy to access information is paramount to gaining a user's trust.   With the content a congressional office provides on their respective website,  from press releases and statements to information on requesting assistance with federal casework and other services, a congressional website could quickly become overwhelming and complex to the typical user.   WDG's team of designers were committed to creating user-friendly, aesthetically energetic  websites and clean hierarchies of content to ensure a great user experience.  With custom designs, our team worked closely with each congressional client to ensure the needs and goals for their website were met.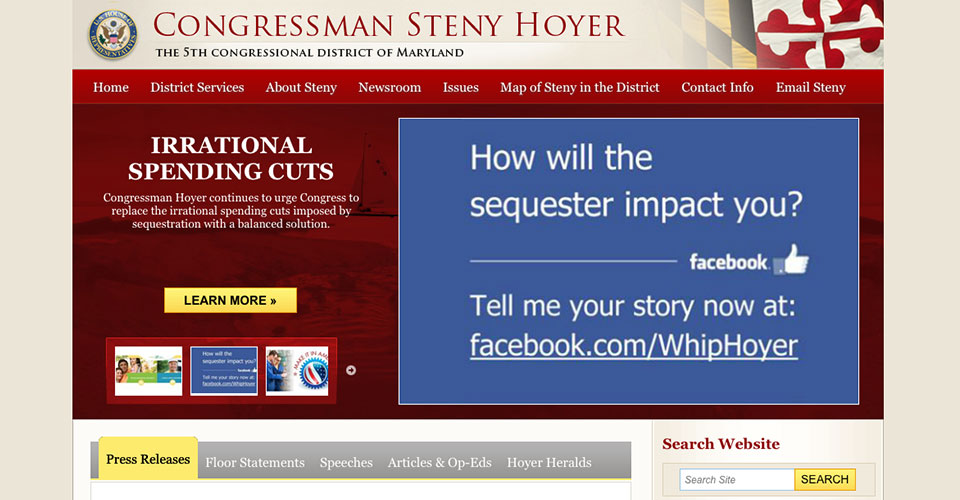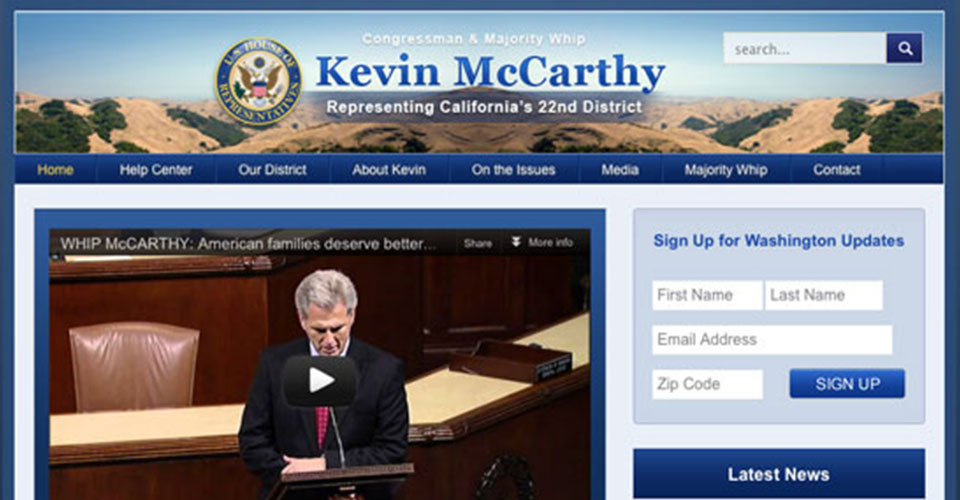 Development
In a time where Hill staffers were unwilling to attempt managing the clunky and outdated systems for their congressional websites, WDG came in with resources and open source tools providing a new level of ease and accessibility to the content and usage of websites.
Using open source technology, WDG provided Hill offices and committees the ease and flexibility of user-friendly administrative systems which allowed for the respective offices to easily manage and update their custom-designed, modern websites.  With an easily navigable content management system, our clients within the U.S. Congress were able to efficiently maintain updated websites with accessible information and breaking news for their respective constituents.
In addition to bringing open-source content management systems and constituent-friendly, modern websites to the Hill,  WDG also helped to connect the U.S. Congress with today's generation voters using email and e-newsletter campaigns, as well as social media branding and advertising.